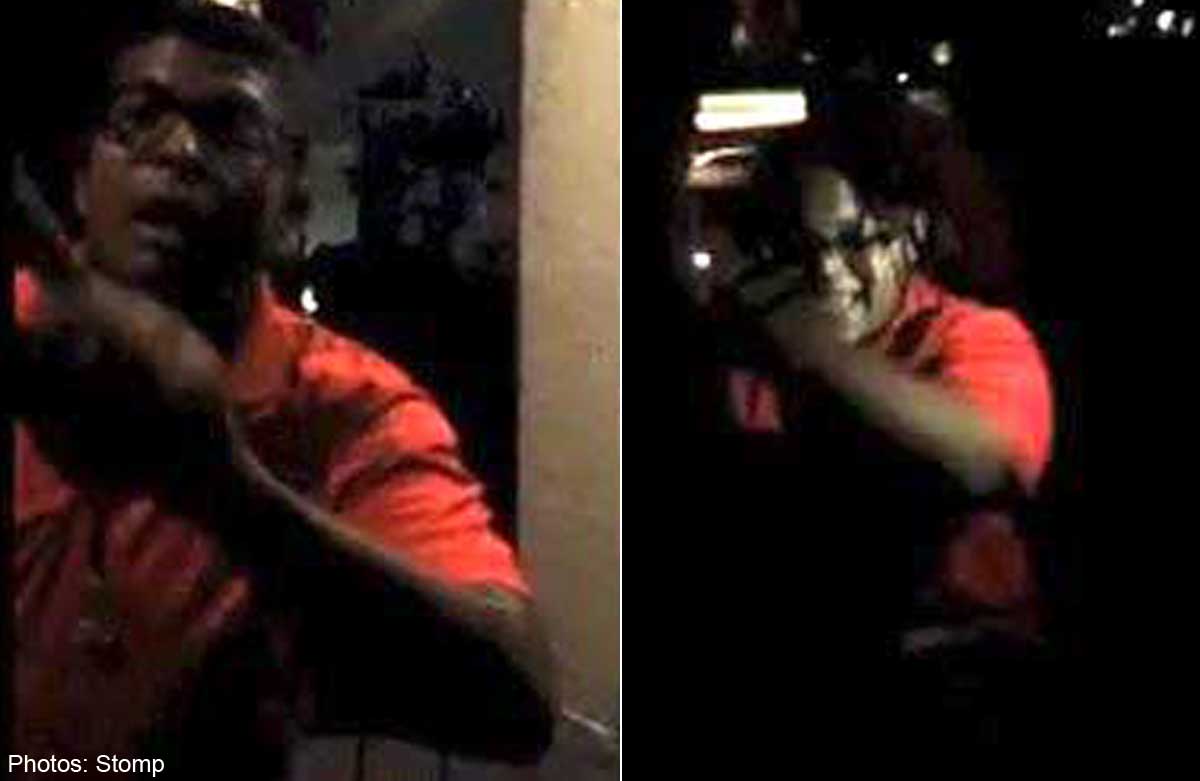 SINGAPORE - Residents and two security guards at a condominium were involved in a heated argument over the use of a barbecue pit last Saturday (Aug 9).
Stomp contributor Chong had sent in a video of the incident, which was consolidated from footage recorded by the residents on their smartphones.
The dispute apparently started at 10pm that night, when around 10 to 12 residents and guests were having a barbeque at City Square Residencies.
According to the Stomp contributor, two security guards had approached them and apparently told them to clear their food and to put out the fire in a rude manner, using vulgarities.
This was even though the residents had booked the barbecue pit till 10.30pm.
The residents then started filming the argument that ensued, which lasted about 15 minutes, said Chong.
In the video, one resident can be heard telling the security guard that it was only 10.20pm and there were still other pits cooking.
This led the male guard to reply, "You don't need to tell me what to do. I don't need to be polite on my job. You understand that?"
He also used vulgarities and said that he was going to "put his walkie-talkie behind" so that he could "slap" the resident.
According to the Stomp contributor, the security guard challenged the residents to a fight as well.
This can be heard towards the end of the video, when the guard said, "I'm calling you out. You wanna come?"
The female security guard is also heard repeatedly asking the residents to stop filming.
Chong said that the police had also been called in earlier on the same day over a separate incident.
The same male security guard had apparently refused her entry into the condominium even after she showed him her Identification Card.
Hence, her fiance, who was a resident at the condominium, came downstairs to speak to the guard. However, that incident turned violent too.
A Police spokesperson responded to Stomp's query about the incident. He said:
"The Police received a call for assistance at the building along Kitchener Link at 3.24pm.
"On police arrival, it was established that a case of Voluntarily Causing Hurt had occurred at the said location.
"No injuries were reported. Parties involved were told to keep the peace.
"No further assistance was required."

Visit STOMP for more stories.