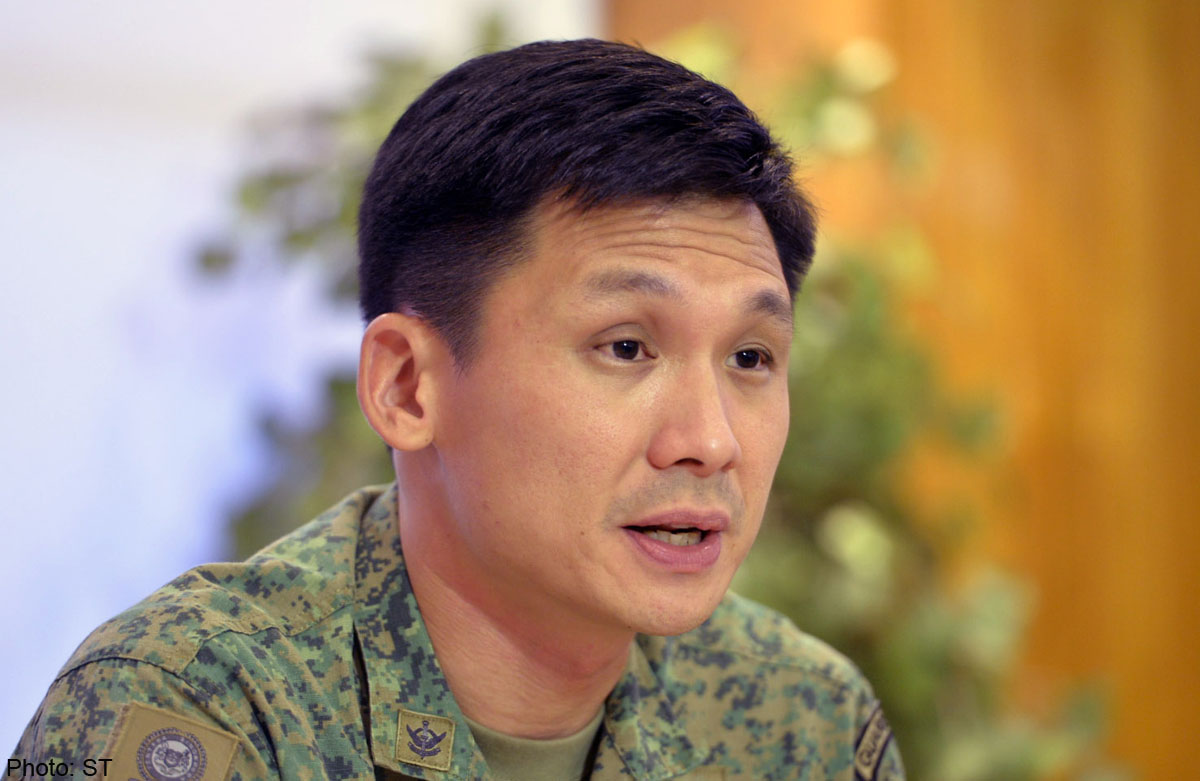 Making it easier for servicemen to train for and pass the revised Individual Physical Proficiency Test (IPPT) does not mean today's soldier will be less fit in combat.
The changes to the military's physical fitness test will still uphold fitness standards required of soldiers to perform their operational roles, said army chief Perry Lim, who announced details of the simplified IPPT, which has three components.
From April, those from the Singapore Armed Forces (SAF), police and civil defence forces will have to clear only three test stations: the 2.4km run, sit-up and push-up.
Besides clocking the fastest timing for their runs, servicemen will have only one minute to complete as many sit-ups and push-ups.
Instead of having to meet the passing mark for each station, they will be able to accumulate points for all three stations.
As servicemen grow older and their fitness levels drop, the performance standards they have to meet will change every three years, instead of the current five.
The revised IPPT, which was first announced by Defence Minister Ng Eng Hen on Wednesday, scrapped three components: the 4x10m shuttle run, standing broad jump and chin-up stations.
Apart from the shuttle run, the broad jump and chin-ups have been the chief target of complaints by servicemen who usually fail these tests and end up going for remedial training.
While more people are likely to pass the revised IPPT, the changes have raised concerns among servicemen that the bar for fitness requirements has been lowered.
But Major-General Lim said it is timely to simplify the IPPT and make do with fewer stations because the military already has a comprehensive combat-fitness test regimen in place.
Implemented since 2010, this set of drills and tests requires combat-fit career soldiers and full-time national servicemen to clear obstacles mimicking the hazards of built-up areas, such as blind corners, falling rubble, sewers and long corridors.
Maj-Gen Lim said soldiers already "execute movements that require them to also manage or carry their body weight".
While most NSmen do not have to go through the souped-up combat fitness drills, many still undergo route marches and "physically rigorous field exercises that require them to apply many parts of their body", he said.
The new IPPT format is also aimed at motivating those who are fit to excel and the less-fit servicemen to train.
While the test is simpler, servicemen will still need to exercise regularly, said Maj-Gen Lim. "And once they do that, it becomes part of their lifestyle and the IPPT is just testing what they do on a regular basis.
"We would like to see more passes from our NSmen, and the more passes will come from a greater motivation to train for IPPT. As more NSmen train for their IPPT, more of them will pass naturally."
At least 3,000 servicemen and women will be put through their paces in a three-month trial which starts in September.
Depending on how well participants fare in the upcoming pilot run, Maj-Gen Lim said the SAF will be "prepared to, if required, adjust" performance standards.
He added that for a period of one or two years, servicemen will get to choose whether they take the current or new IPPT.
Dr Bervyn Lee, a member of the army fitness advisory board, said that while the new IPPT is easier, it should not limit the way servicemen keep fit.
"I don't need or we shouldn't need the SAF or anyone to tell us: 'I'm going to test you on these items, therefore you should be fit only for these items'."
jermync@sph.com.sg