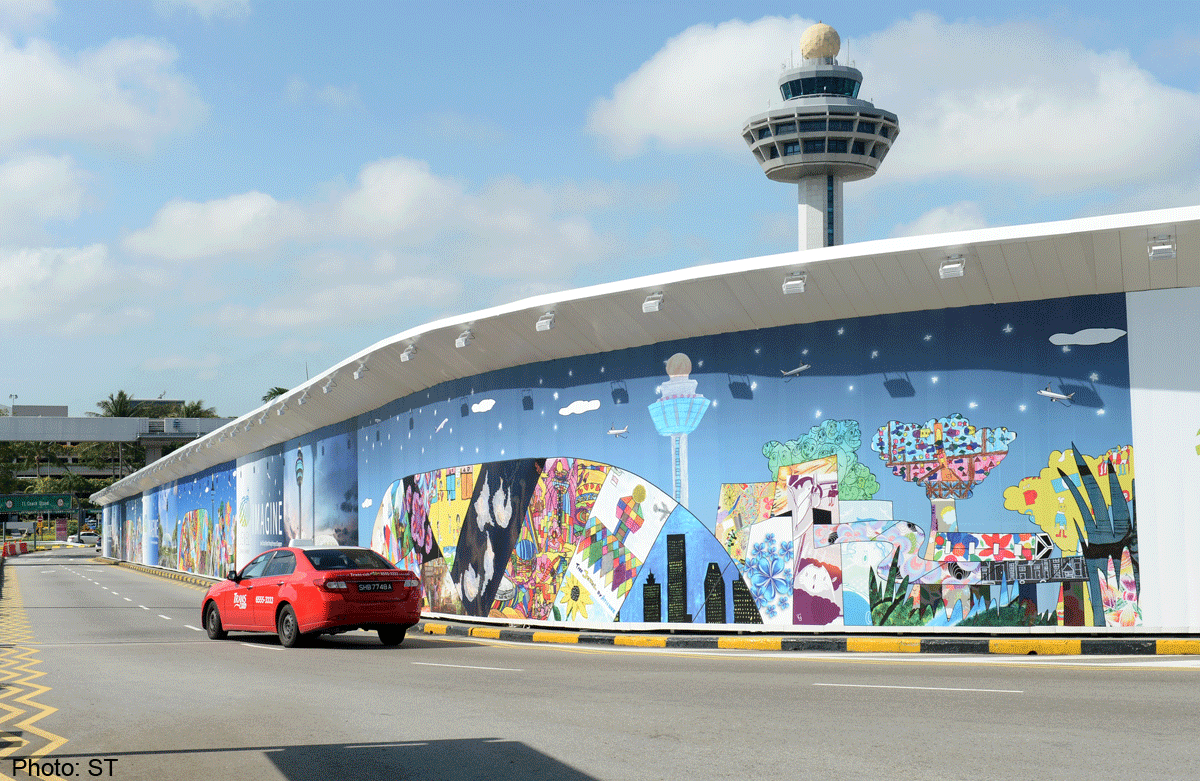 A mural of 200 art submissions by the public adorns the hoarding around Jewel, the upcoming retail and airport complex at Changi Airport.
The team behind Jewel launched a campaign in January inviting the public to share its vision for the $1.7 billion project in the form of photographs, drawings or sketches.
More than 1,600 artworks were submitted during the 2½-month campaign, most of them by Singapore residents.
Close to half of the contributors indicated that they wished to see nature and greenery at Jewel, which will house one of the largest indoor collections of plants in Singapore.
Local artist and illustrator Soh Ee Shaun reproduced selected pieces on a 1km-long hoarding that surrounds the site.
The hoarding can be seen from the departure and arrival halls at Terminal 1. Its open-air carpark was closed to make way for Jewel.
One of the artworks on display is health-care professional Joanna Tang's painting of an elderly couple and family admiring the Northern Lights.
She hopes that the phenomenon seen in the Northern Hemisphere can be projected onto Jewel's ceiling.
This is so that the elderly will not have to travel so far to experience it, said Ms Tang, 24, who paints as a hobby.
A Jewel spokesman said many of the submissions have inspired the team. For example, a Northern Lights segment may be included in the complex's light and sound show, she added.
The iconic multi-storey complex will house about 300 shops, a hotel, airport operations and an underground carpark with 2,500 spaces. It is expected to be completed in 2018.
This article was first published on Dec 22, 2014. Get a copy of The Straits Times or go to straitstimes.com for more stories.