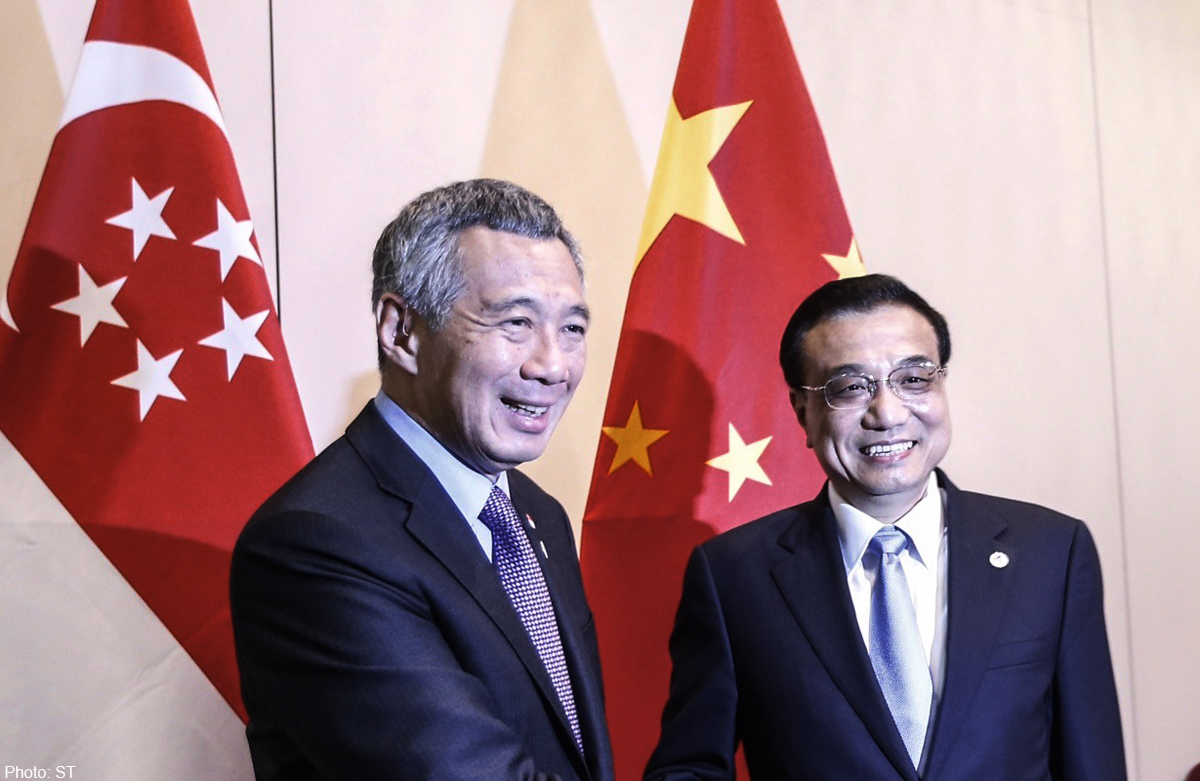 SINGAPORE - The Asia-Europe Meeting may not figure as prominently as other global meets, but Prime Minister Lee Hsien Loong says it is still a useful forum to discuss global and bilateral issues.
Leaders from both continents have discussed the Islamic State in Iraq and Syria militant group, the spread of Ebola and the crisis in Ukraine, among other issues.
"It's become a very big group so it's not easy to find major projects where all 50-something countries can work together. But it's a forum people find useful to meet one another," Mr Lee told Singapore reporters yesterday.
He said the good turnout this year has enabled him to have "quite fruitful meetings" with several leaders in the past two days.
"By touching base regularly, we update one another, we understand how they are thinking, and we also get a chance to put (forth) our point of view."
At his meeting with Thai Prime Minister Prayuth Chan-ocha on Thursday, Mr Lee thanked him for hosting the Singapore Armed Forces' training in Kanchanaburi and the ongoing civil service exchange, Mr Lee's press secretary Chang Li Lin said. They discussed potential areas of collaboration, such as infrastructure developments in the region, and opportunities to do more in economic cooperation and tourism.
Mr Lee met Dutch Prime Minister Mark Rutte on Thursday and Italian Premier Matteo Renzi yesterday. He also met Chinese Premier Li Keqiang yesterday and shared his reflections on his visit to China last month. Both men discussed the bilateral cooperation, including a joint project to develop China's western region.
"Both leaders agreed the Western Region Project should fit into China's priorities and plans, and have a clear objective like the Suzhou Industrial Park and the Tianjin Eco-City," Ms Chang said.
Mr Lee told Singapore media that Premier Li explained how the idea of government-to-government projects between the two countries fits in with China's plans and what it would like to do to develop the western region.
"I said yes, we understand, we would like to cooperate and be helpful as we have been helpful in Suzhou, with the Tianjin project, but each one has a separate, clear focus," Mr Lee said.
In Suzhou, it was urban and economic development, and in Tianjin, it was sustainable urban development. As for the third project, Mr Lee said: "Looking for where it is, is one issue. But defining the purpose and strategic objective beyond the commercial viability and attractiveness, that is where I think we have to work carefully with the Chinese and understand their priorities... and then we can fit in."
Deputy Prime Minister Teo Chee Hean will meet his counterpart for the Sino-Singapore Joint Council for Bilateral Cooperation in Suzhou this month, and Mr Lee himself will meet Premier Li again in Naypyitaw next month. "We will take it step by step, but the work is progressing," he said.
zakirh@sph.com.sg

This article was first published on October 18, 2014.
Get a copy of The Straits Times or go to straitstimes.com for more stories.