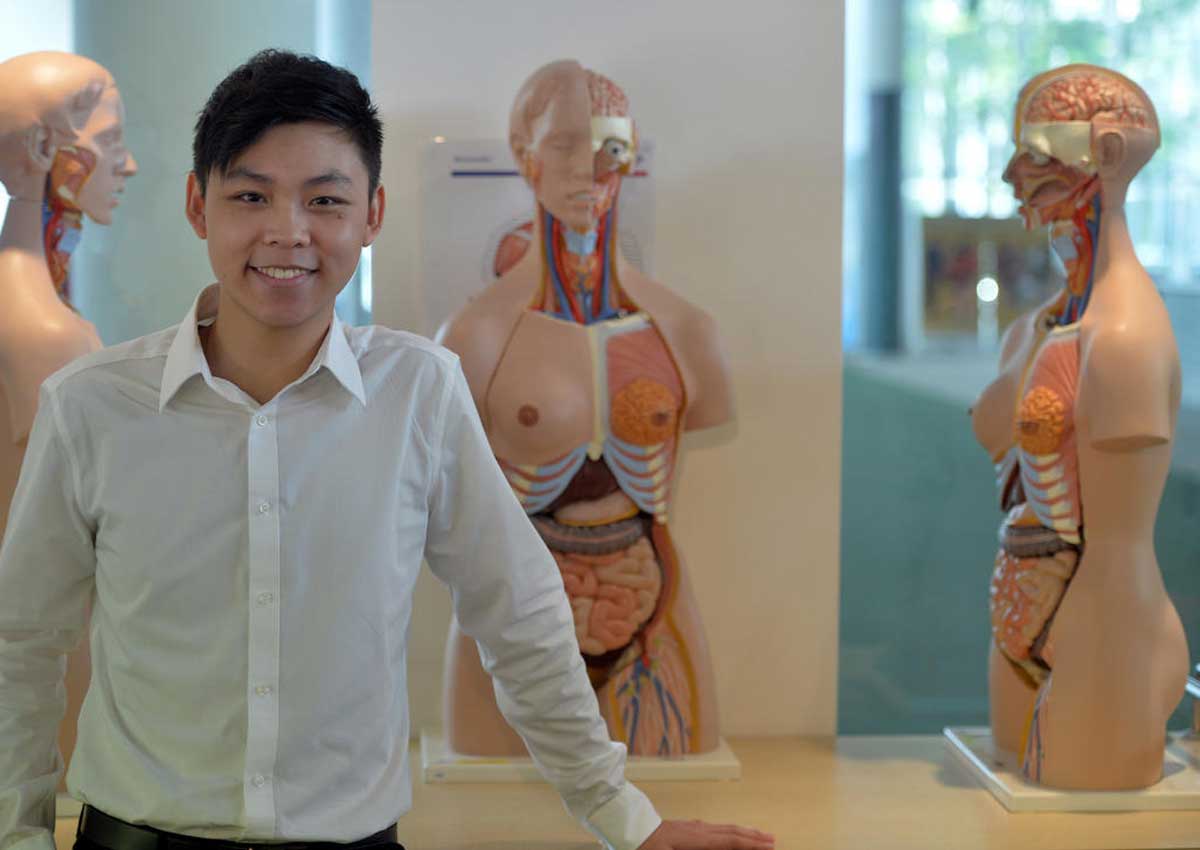 Polytechnic students will, from next year, be able to apply for a new award that encourages them to take on projects that support Singapore's Smart Nation vision.
The Lee Hsien Loong Interactive Digital Media (IDM) Smart Nation Award was announced by Acting Minister for Education (Higher Education and Skills) Ong Ye Kung yesterday at a graduation ceremony in Republic Polytechnic (RP).
The award is made possible by Mr Lee's $250,000 donation to the endowment fund, set up by the Ministry of Education for education awards. It is not the first award to be named after Mr Lee, who has also donated towards others, such as the Lee Hsien Loong Award for Outstanding All-Round Achievement for post-secondary students who have done well both academically and non-academically.
Mr Ong said the new award "encourages polytechnic students to tap their creativity and skills to embark on IDM projects that improve the lives of Singaporeans, or forge closer community ties".
These include video games or virtual reality that could make public transport more convenient or ordering groceries easier, he added.
The award is also one of the ways in which the education system pays attention to individual students, said Mr Ong.
"That is why for students from tougher backgrounds who need help, we have to... give them assistance," he said. "For students who have done well or exceptionally well, we also want to make sure to give them the recognition."
The Prime Minister's Office said yesterday that the award also reinforces the SkillsFuture movement because of the "highly applied nature" of the projects.
Said Mr Lee in a statement: "To build a Smart Nation, and make full use of IT in our lives, we need to gather good ideas from many sources.
"I want to encourage young people to be interested in IT, and to come up with creative ways of using IT to improve our lives."
To qualify, entries must be projects by full-time polytechnic students. Applications open in Aprilnext year. Each year, five projects will be chosen as winners, with each receiving $1,000.
Projects will be judged based on criteria which include their potential impact on the Smart Nation initiative and students' technical skills.
A total of 4,726 students will be graduating from RP this year. This is its largest cohort since the polytechnic started in 2002.
Mr Alastair Ng, 19, from RP's pioneer batch of social enterprise management students, chose the course because it offered "the best of both worlds" in business and social work. He hopes to set up a business to work with young people after going to university.
Biotechnology graduate Royce Ang, 20, who was the valedictorian at the ceremony yesterday, said: "In poly, we learn lots of skills and often these skills are transferable.
"This lets us be flexible and hopefully will spark off innovation and creativity in the long run."

This article was first published on May 4, 2016.
Get a copy of The Straits Times or go to straitstimes.com for more stories.