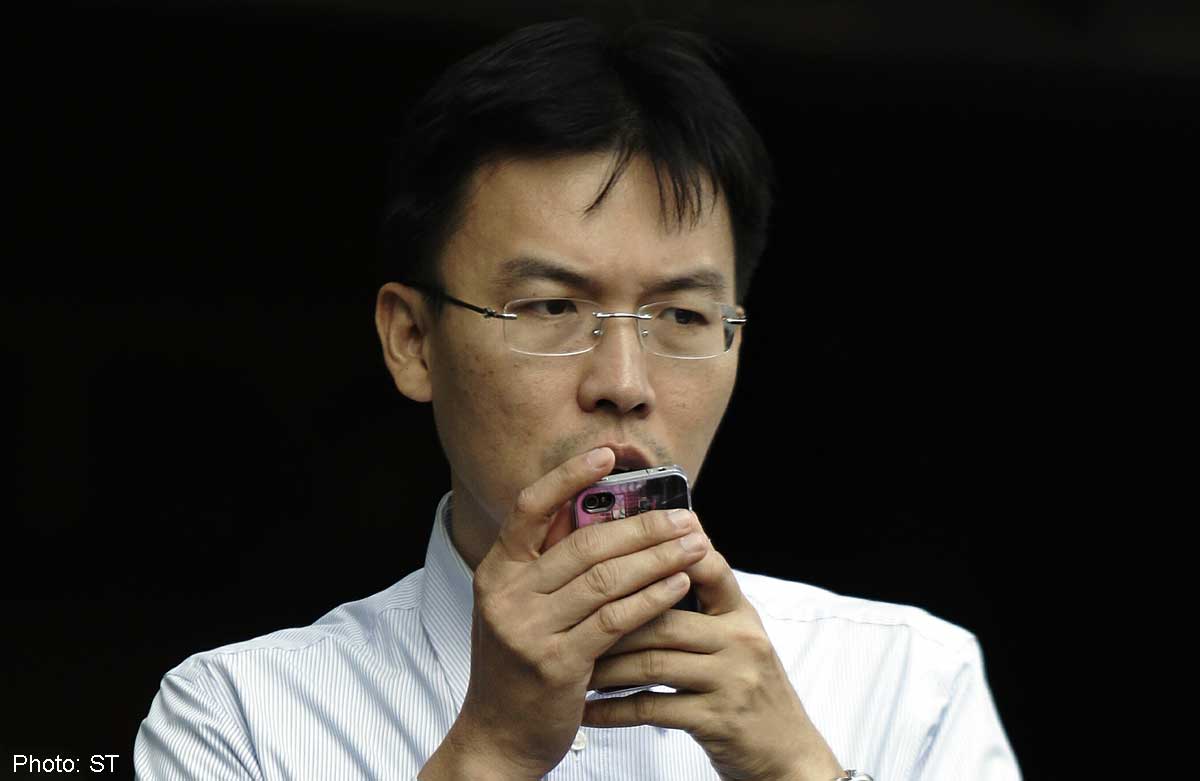 The Singaporean businessman held in Batam, pending a decision by the Indonesian authorities on whether to extradite him to the United States, will have his detention extended.
Mr Lim Yong Nam, 40, has had his detention in Batam extended twice previously since he was arrested there on Oct 23 last year.
He is wanted by the US for allegedly breaching a trade embargo on Iran by acquiring radio frequency modules for export to Iran.
A Singapore court had in 2012 rejected a US request to extradite him.
Mr Lim's previous detention was due to expire today but Singapore's Ministry of Foreign Affairs (MFA) told The Sunday Times yesterday that Indonesia is extending it by another 30 days, with effect from Monday.
Its spokesman said: "MFA is in touch with the relevant Indonesian authorities to ensure that Mr Lim is given his due legal rights.
"The Indonesian authorities have informed us that according to their Extradition Law, Mr Lim's detention can be consecutively extended for periods of 30 days each until the completion of the extradition process."
The spokesman added that MFA has requested that the processing of Mr Lim's case be expedited and has sought further clarification on Indonesia's legal process.
The ministry is monitoring Mr Lim's case closely.
Mr Lim had earlier said that he did not know he was on the Interpol list and had gone to Batam for a trade exhibition.
His wife May Lim, 40, told The Sunday Times yesterday: "The year ahead is full of uncertainties for my husband. He is suffering from a relapse of his major depressive disorder. "My two young daughters and I are struggling to cope with his absence every day."
She said a car financing firm told her last week that their car loan would be terminated.
"I was told that I have until next Tuesday to sell the car," she said.
She said she has exhausted all means to help her husband. Despite multiple trips to meet the authorities here and in Indonesia, she said she has not had a clear update.
"Until today, I do not have a clear picture of the progress of my husband's case and so far (the) Indonesian authorities have not explained to me and my husband how much longer they intend to detain him and on what basis they are detaining him when he did not commit any crime in Indonesia," she added.
Mrs Lim and her daughters, aged two and five, have moved to her parents' place after their three-bedroom apartment was put up for sale to pay lawyer's fees.
Last week, Indonesia's chief police spokesman, Inspector-General Ronny Sompie, told The Sunday Times Mr Lim's case is now being handled by Indonesia's Foreign Ministry.

This article was first published on January 11, 2015.
Get a copy of The Straits Times or go to straitstimes.com for more stories.