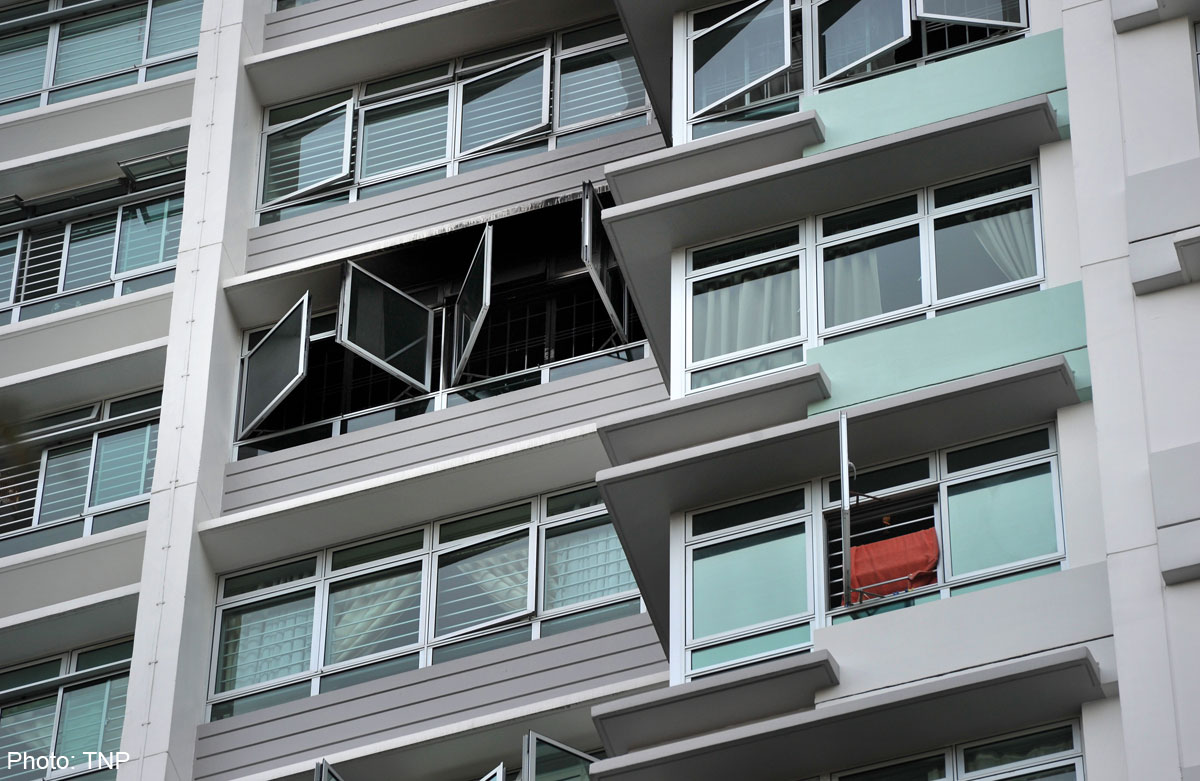 The number of windows falling from high-rise homes is the lowest in five years, said the Building and Construction Authority (BCA) on Thursday.
There were 40 cases in the first 11 months this year compared with 67 in the same period last year.
No one was injured in the cases reported this year.
Some six in 10 cases involved casement windows. Most of these occurred because the aluminium rivets securing the window panels to the frames had corroded.
Mr Lim Chong Yong, director of Building Management Department, BCA, said that despite fewer fallen window incidents, "home owners should not take window safety for granted".
"All windows are subject to wear and tear... Hence, it is important that home owners check and clean their windows regularly, and repair them if necessary."
Under the Building Control Order for the retrofitting of casement windows which came into effect in 2005, home owners are required to change the aluminium rivets of casement windows with stainless steel ones.
This applies to windows in all residential units, except those in landed properties and the ground floor of buildings.
If home owners fail to do so, they can be fined up to $5,000 and/or face a jail term of up to six months.
In addition, if a window falls due to lack of maintenance, they could face up to a maximum fine of $10,000 and/or jail term of up to a year.

Get The New Paper for more stories.