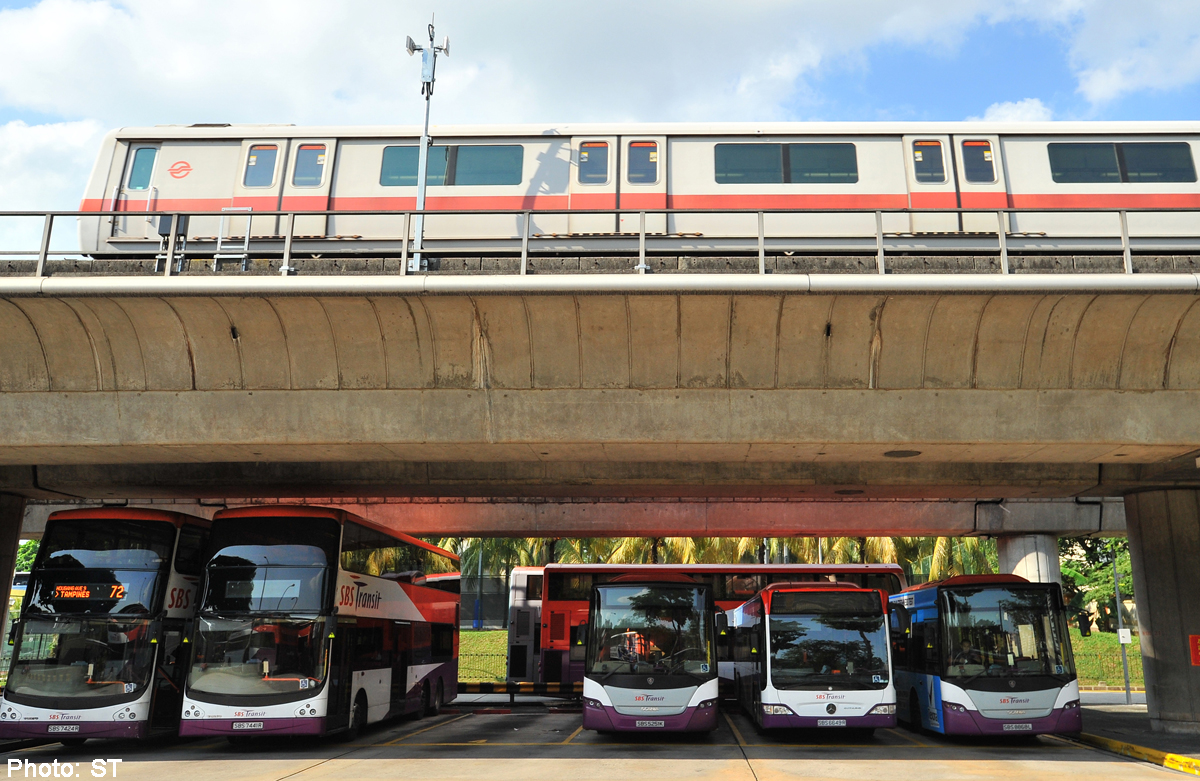 Singapore will soon have a comprehensive plan for making public transport facilities more senior-friendly.
This could include having more seats at bus stops, train stations or sheltered walkways nearby, more anti-slip flooring, and more toilets at bus interchanges and MRT stations.
Further details are likely to be announced during the Committee of Supply debate next year, said Senior Minister of State for Transport Josephine Teo in an interview with Lianhe Zaobao on Saturday.
The Land Transport Authority (LTA) has been holding focus group discussions with the elderly, to better understand the challenges they face in using public transport and the improvements they hope to see.
The authorities have been improving the accessibility of transport facilities.
More overhead bridges are being retrofitted with lifts.
In May this year, LTA also announced plans to add more than 200km of sheltered walkways, which then amounted to 46km, to the public transport network by 2018.
This means commuters will have sheltered walkways within a 400m radius of their nearest MRT station.
"Although 200m is not very far, when you are old and if your legs are weak, it can be quite tiring," Mrs Teo told the Chinese daily.
"So someone suggested building some facilities where the elderly can rest by the side of the covered walkways... It can be done."
Retiree David Kwok, 63, had another suggestion. "Many seniors do not have smartphones with mobile apps that give bus arrival times.
"It would be good if more bus stops have electronic signs that show when the buses will arrive."
This article was first published on Nov 17, 2014. Get a copy of The Straits Times or go to straitstimes.com for more stories.