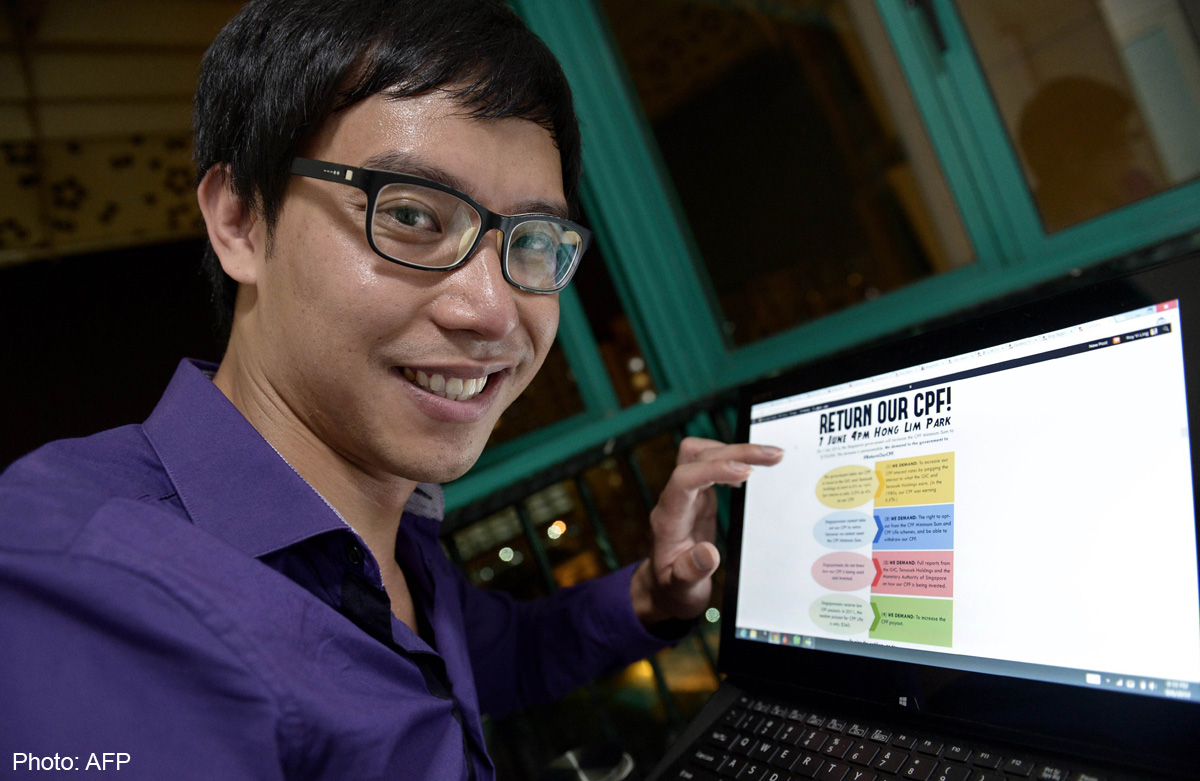 SINGAPORE - Blogger Roy Ngerng, who has been sued for defamation by Prime Minister Lee Hsien Loong, has insisted that Mr Lee's claim for damages is "unnecessary" and "unwarranted".
Yesterday, his lawyer, M. Ravi, released his legal defence against PM Lee's defamation suit.
He wrote that it is up to the court to decide if Mr Ngerng published any allegation against PM Lee, and, if he did, to "assess its nature and gravity".
Mr Ngerng is being sued for alleging in a May 15 blogpost that Mr Lee - who is also chairman of state investment firm GIC - criminally misappropriated Central Provident Fund (CPF) savings.
Mr Ravi wrote that the onus is on PM Lee to prove that there has been "alleged impact or effect" on him as a result of the article on the blog being accessed and downloaded, and alleged republication.
Mr Ravi added that PM Lee's rejection of Mr Ngerng's offer of $5,000 in damages as "derisory" appeared as though PM Lee was "seeking...to prevent him from expressing his views on the CPF and to impose an unwarranted and unnecessary restriction upon his constitutional right, as a citizen of Singapore, to freedom of speech and expression".
Last week, Mr Ngerng was sacked by his employer, Tan Tock Seng Hospital (TTSH), for "neglect of duty and his improper public conduct (which) have compromised his work performance", said a TTSH spokesman.
Mr Ngerng was served a letter of demand by Mr Lee's lawyer, Senior Counsel Davinder Singh, on May 18. He was asked to take down the posts in question, which he did. He also unreservedly apologised to Mr Lee. But after that, he republished them and put up a YouTube video.
Mr Singh later said that Mr Ngerng's subsequent online posts and video showed that his earlier apology "was not and never meant to be genuine".
Mr Ngerng has since taken down the posts and the video. A pre-trial conference has been set for July 4.

Get MyPaper for more stories.