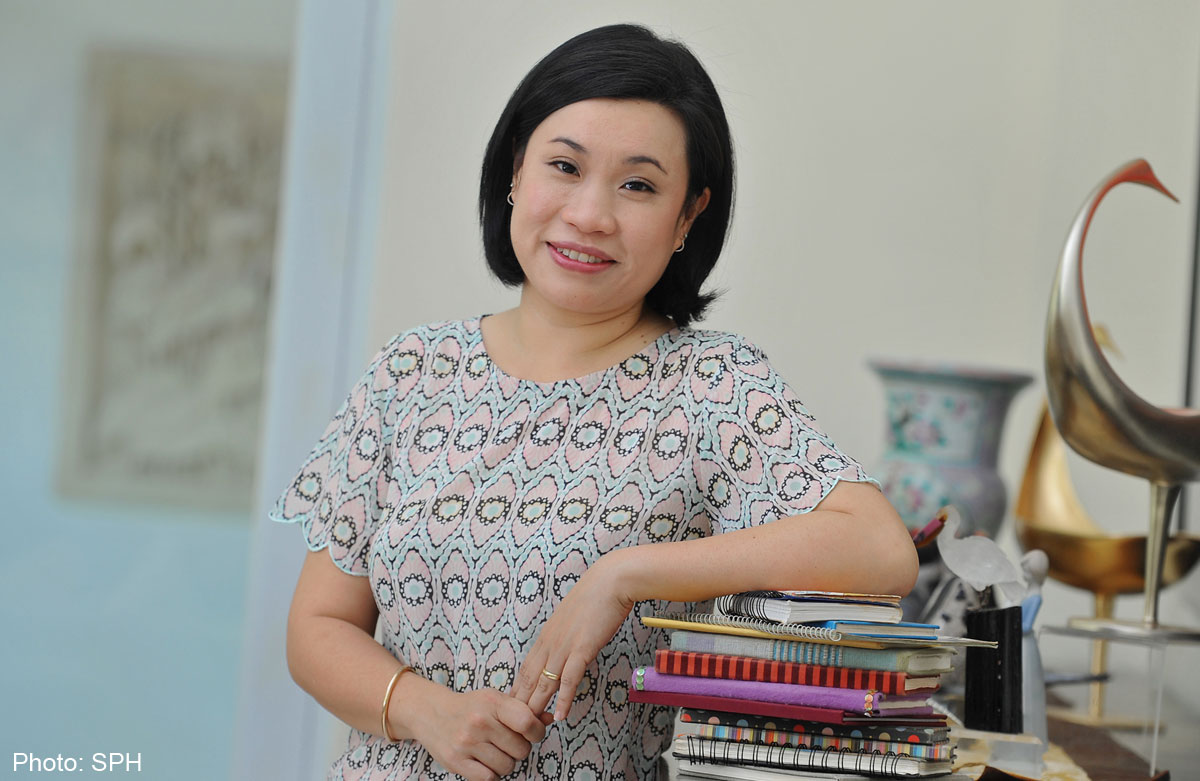 Old hands at farming, the Oh family ran a coconut plantation in Yio Chu Kang in 1945, a pig farm in Lorong Buangkok in the 1980s, and set up Singapore's first hydroponics farm in the early 1990s.
Photographer Ore Huiying, 32, whose late great-grandfather Oh Chin Huat started the family's first farm after World War II, is on a mission to trace her roots.
She has plans to start a website and a research project to unearth more details about her family's contributions.
"I'd like to find out what motivates them so I can better appreciate and understand the work they do," said Ms Ore, who also hopes to dig up more information for a broader account of Singapore's farming history in recent decades.
Ms Ore's website is one of 40 projects that have been awarded grants of up to $50,000 each, or 90 per cent of their estimated cost, under the first round of funding of the irememberSG fund, given out to help preserve local stories.
The exact amount that will be disbursed to recipients has yet to be finalised.
Launched in March last year by the National Library Board's (NLB) Singapore Memory Project, the fund is for projects that help foster community ties and a sense of belonging to Singapore.
These can be short films, photo exhibitions, publications, websites and interactive digital media content such as digital games and animation.
Besides the irememberSG fund, the National Heritage Board also has a similar funding scheme. So far, $1.4 million out of $5 million has been disbursed to 46 heritage and community projects.
As for the irememberSG fund, projects that have been approved include a book on the history of Singapore's coffee culture, a documentation of its offshore islands and a play on the events surrounding the Bukit Ho Swee fire in 1961.
A short film about 1980s recording company Lion Studios in Commonwealth Drive, where musicians such as Teresa Teng did their recording in its heyday, has also won funding.
The 40 projects will be showcased as part of Singapore's 50th birthday celebrations next year.
Applications are assessed for their creativity and ability to engage the community, among other things.
The response to the initiative has been good, with 76 applications for the first phase, said the library board's director Gene Tan.
He said it is especially encouraging to see young applicants "taking the lead in the development of their own Singapore narratives".
"More importantly, the applicants display the passion and commitment to preserve and share their Singapore story," he added.
The second - and final - round of applications started last Thursday.
It aims to look at funding initiatives by organisations, societies, schools, small and medium-sized enterprises or groups of two or more people.
The NLB will also be looking out for projects in vernacular languages and dialects.
Those who wish to apply can download forms from the irememberSG website.
Successful applicants will be notified on Oct 15.
Another applicant who was successful during the first round is filmmaker Wee Li Lin, 40, who has been given $100,000 to produce two short films.
One of them will feature autograph books, popular with students in the 1980s and 1990s, in which students would pen poems and wishes for each other at the end of every school year and embellish them with stickers.
Another will be about "Centrepoint Kids", as the teenagers who hung out at Centrepoint mall and dressed in psychedelic neon outfits in the 1980s were popularly known.
She hopes these teenagers will come forward and share their stories.
She said: "The misconception is that these teenagers were delinquents. But after doing some research, I found that many were just fashionistas, bonding over 1980s Western music, and who wanted to make a statement."

Get a copy of The Straits Times or go to straitstimes.com for more stories.