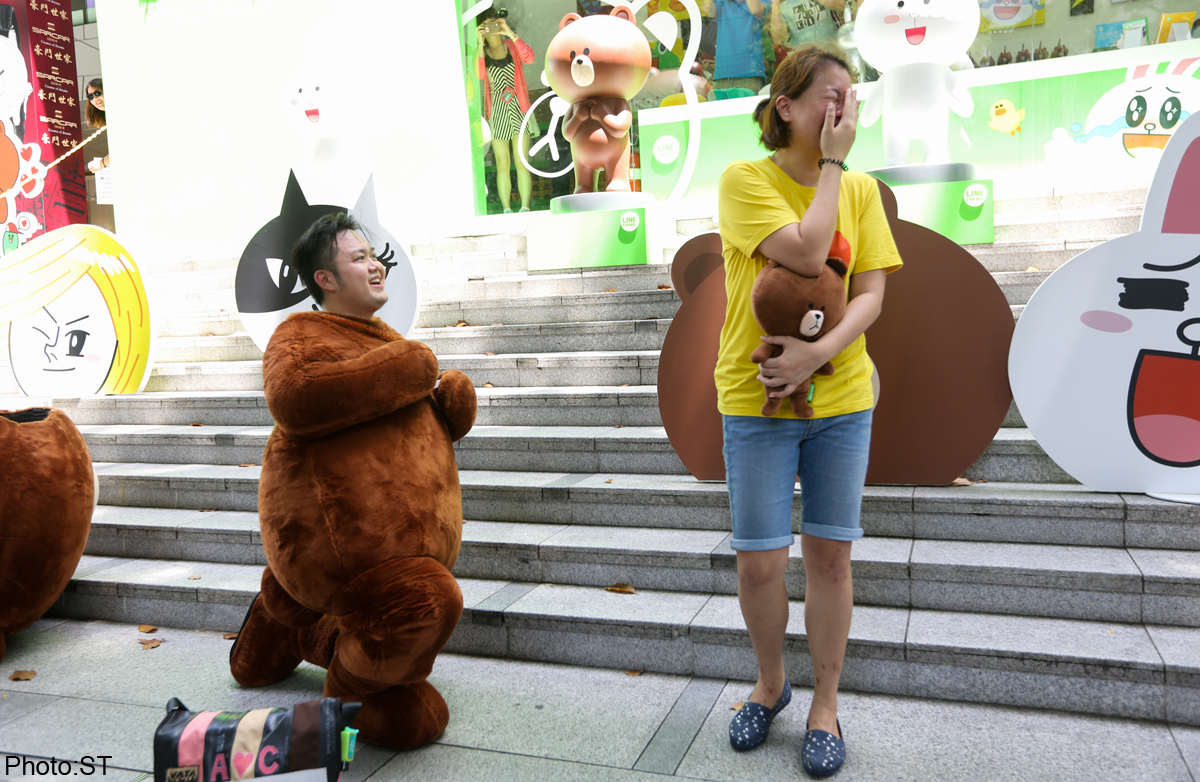 SINGAPORE - He came bearing a ring. And despite having said "yes" already, she was moved to tears.
Yesterday, Mr Alex Wee, 32, dressed up as Brown, a bear character from the popular messaging app Line, and surprised his unsuspecting girlfriend with a wedding proposal.
Like many other fans of the characters from the messaging app, 29-year-old Ms Cheryl Foo had queued up at Line's pop-up store outside Wisma Atria yesterday to get a photograph with one of the mascots.
But when it got to her turn, staff from the pop-up store started flashing placards at her, with messages that read "To me you are perfect" and "I hope by now you understand how much you mean to me".
Mr Wee, a communications management executive, had arranged with organisers to dress up as the bear. He took off the mask and presented Ms Foo, a nurse, with a wedding ring.
He had never proposed to her properly even though the couple have already decided to marry on June 1.
Ms Foo told The Sunday Times later that she had given up hope of a proper proposal, as they had already done their wedding shoot and the wedding day was less than a month away.
"But I'm really very touched," she said.
This article was published on May 11 in The Straits Times.


Get a copy of The Straits Times or go to straitstimes.com for more stories.