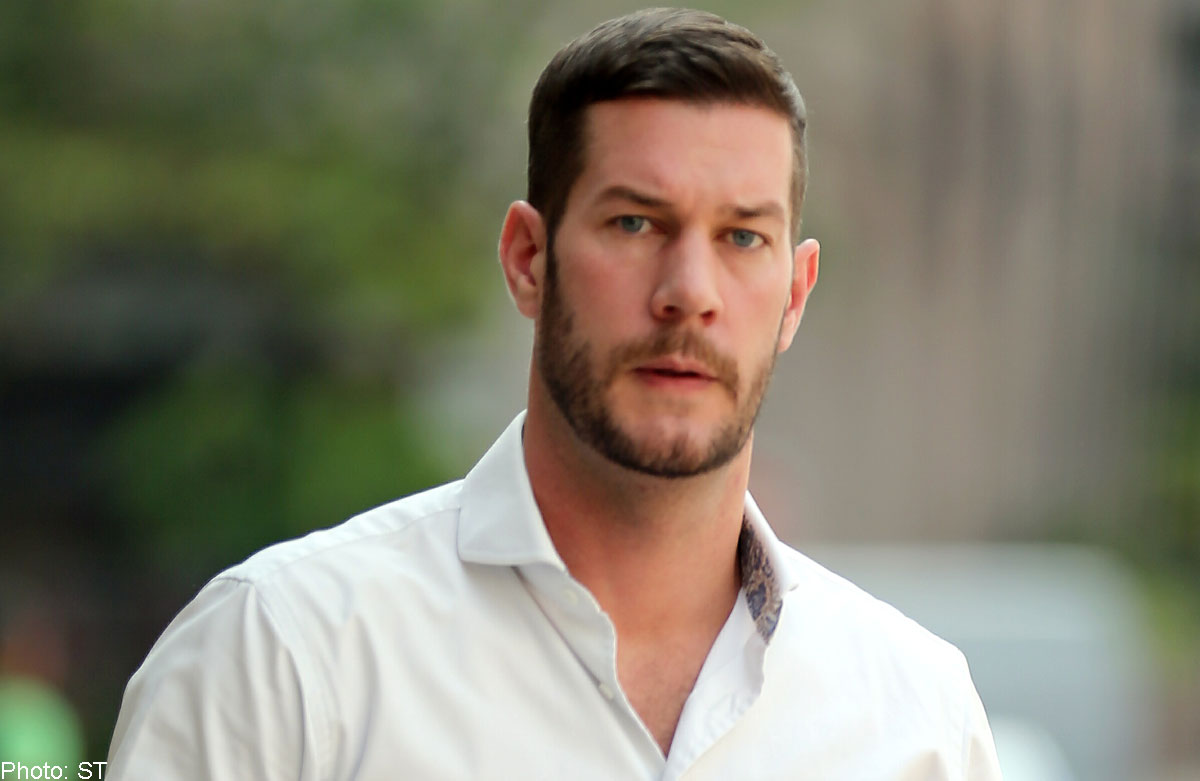 A MOTORCYCLIST who punched and shattered the window of a Volkswagen, in a road rage incident on Nov 16 last year, was sentenced to three weeks' jail yesterday.
But Briton James George Palin, 33, is appealing against the sentence and is out on $15,000 bail.
The former regional director of a recruitment firm, while riding his motorcycle in Tanjong Katong Road, had hit the bumper of a car driven by legal officer Chiang Pak Chien while overtaking him.
Mr Chiang, 43, who was with his girlfriend, Valerie Tan Hsu Phen, 42, overtook Palin, who had not stopped his motorcycle. Palin sped past him again and braked immediately in front of the car.
Mr Chiang slammed on his brakes to avoid crashing into the motorcycle and told his girlfriend to call the police. This was when Palin walked over to the driver's side and punched the glass, which shattered over the couple and cut them all over. Ms Tan screamed and Palin fled on his bike. Mr Chiang and Ms Tan, who are now married, each suffered cuts on the body, face, neck, arms and legs, and were both given a week's outpatient leave.
Ms Tan, who saw a psychiatrist, was diagnosed with acute stress disorder with severe anxiety. She avoids the part of Tanjong Katong Road where the incident happened, and gets anxious and has palpitations when she sees "aggressive-looking" motorcyclists, noted a psychiatric report.
Palin's lawyer Shashi Nathan said his client claimed the car had bumped into his motorcycle. Palin regretted what he had done, and had offered to pay for the couple's medical expenses and for the damage to the car, an offer which they turned down.
District Judge Hamidah Ibrahim said Palin's reaction was excessive and disproportionate, and agreed with the prosecution that there should be a jail term. Palin could have been jailed for up to one year and fined up to $5,000 for causing hurt by doing a rash act endangering the personal safety of others.

This article was first published on September 30, 2014.
Get a copy of The Straits Times or go to straitstimes.com for more stories.