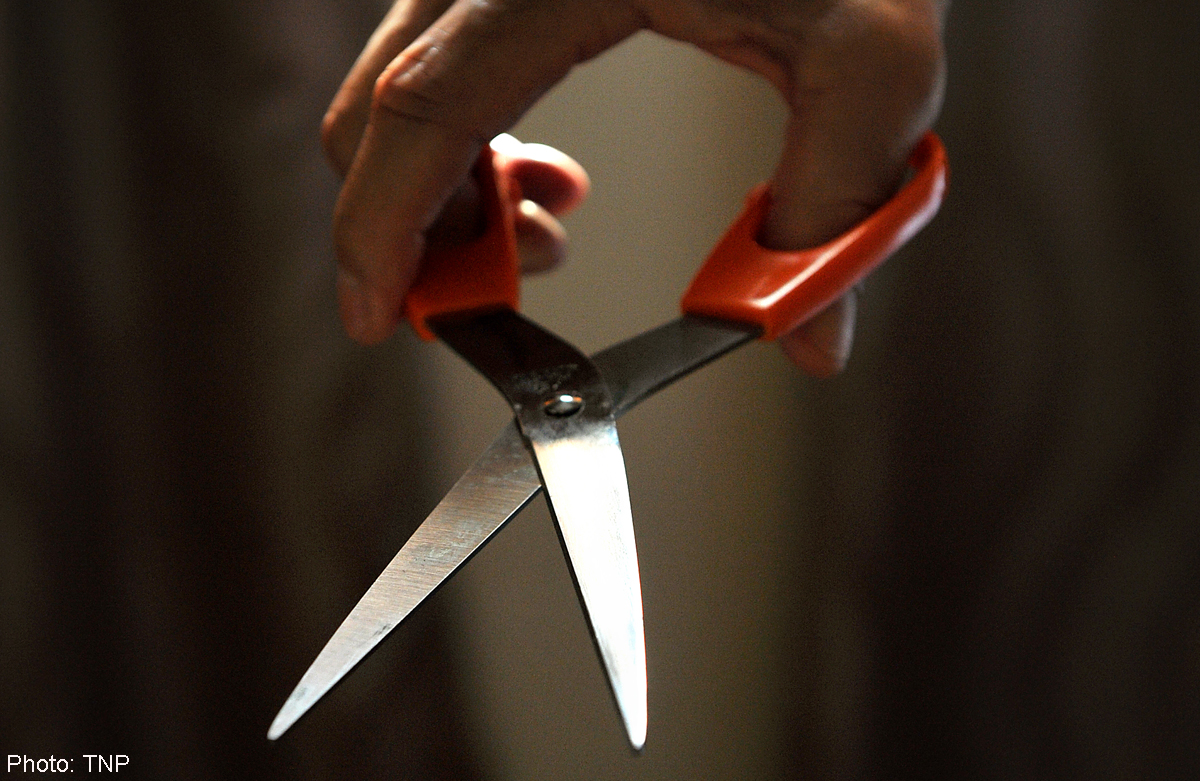 A man flew into a rage and cut a child's ear with scissors, pulled out two of her fingernails and injured her private parts after the three-year-old damaged his mattress, reports Harian Metro.
In the 6.45pm incident last Friday, the man lost his temper after his girlfriend's daughter used scissors to cut part of his mattress in a house in Jalan Denai, Kempas Baru, Johor.
The man then cut the girl's left ear, took out two of her fingernails in her right hand, punched her in the eye and injured her private parts.
A neighbour said he saw the man with a friend with the injured child in front of the house, adding: "The injuries on the child were severe. When I asked him about it, he said he was going to take the child to the hospital.
"I became suspicious and when I told him that I will be contacting the police, he fled," the neighbour added.
He then called the helpline Talian Nur and informed the police.
Johor Baru State Welfare Department (JKM) official Manayi Ibrahim said the girl, who was rushed to the Sultanah Aminah Hospital with the help of police, had difficulty moving due to the injuries to her private parts.
She is reported to be in a stable condition now but has been put under observation.
"We are trying to locate her biological father and other guardians so we can move on from here. We will give her shelter after she comes out of the hospital," he said.
Johor Baru OCPD Asst Comm Mohd Khamsani said the man and the girl's mother had been apprehended.
The man was arrested on Sunday, while the girl's mother, a factory worker, was arrested a few hours after the incident.