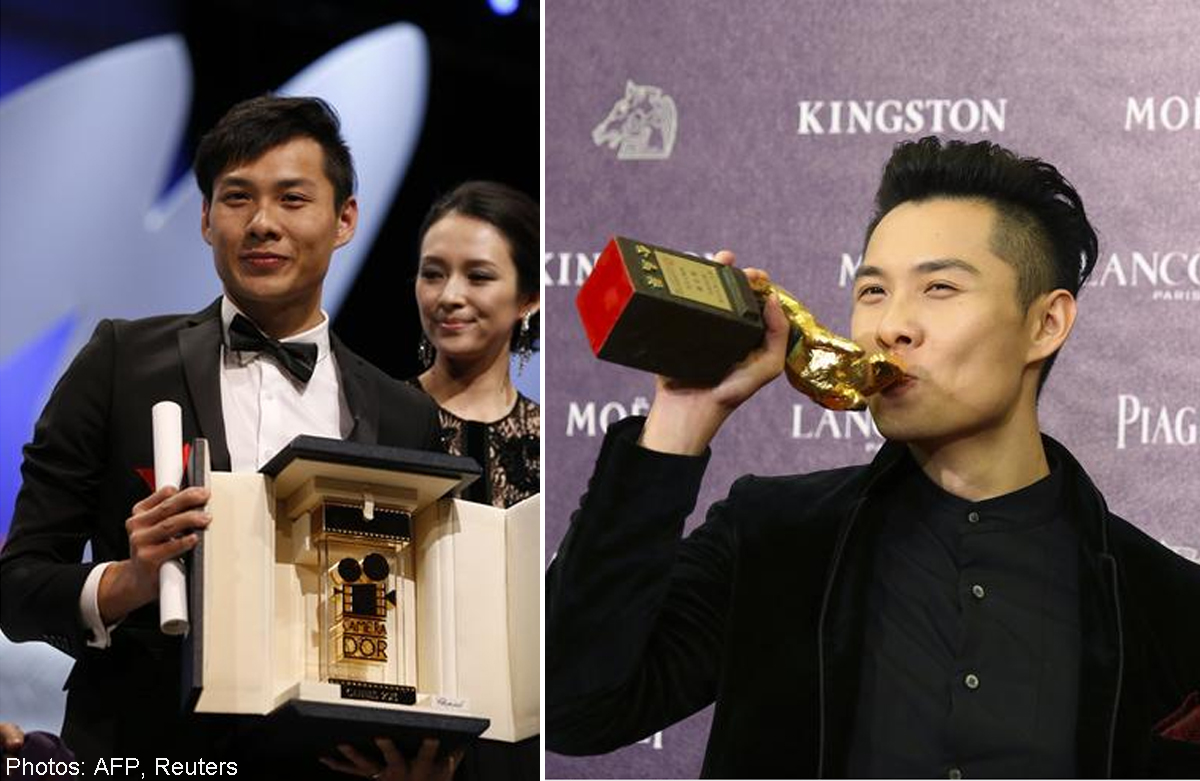 Artists hoping to make the leap to the global stage will get some help from the Ministry of Culture, Community and Youth (MCCY), which is setting aside $20 million over the next five years to raise the profile of Singaporeans abroad.
To build on successes such as home-grown film-maker Anthony Chen's award-winning movie Ilo Ilo, MCCY will work with the Foreign Affairs Ministry to identify new opportunities for artists and arts groups to participate in programmes such as overseas festivals and arts residencies.
Acting Minister for Culture, Community and Youth Lawrence Wong said: "When our artists perform overseas, they are also flying the Singapore flag. They represent an important part of our efforts in cultural diplomacy."
Multidisciplinary artist Sarah Choo, 23, who is currently completing a master's in Fine Arts in London, feels that showing her work at international events can be enriching, as she is exposed to different reactions and gets to meet renowned artists.
Ms Choo, who has exhibited her work in countries such as Germany and the United States, said it pushes her to think beyond just a direct representation of Singapore.
"It is a challenge to apply my experiences and draw relationships and parallels to situations overseas, and bring that out through my artwork."
corriet@sph.com.sg
THE CORRESPONDENT'S TAKE - $20m fund: Answers needed on criteria for selection
THE Government has consistently pledged its duty to arts and culture with money, building infrastructure, investing in training and giving grants to help artists and groups here hone their craft and present their works.
But it showed deeper commitment on Tuesday when Acting Minister for Culture, Community and Youth Lawrence Wong announced a $20 million fund to raise the international profile of Singapore artists and cultural institutions over the next five years (FY 2014-2018).
The new fund does more than dole out money. The ministry promises to be personally involved, flexing its muscles to create new opportunities for artists and institutions here to go international.
These include platforms to perform and showcase Singapore talent to foreign audiences, and partnerships with overseas institutions for cultural and artistic exchanges.
These presentations and collaborations, meant to complement opportunities already available - the Government supported some 850 international arts engagements over the past five years - are viewed by the ministry as efforts in cultural diplomacy too.
Future projects could therefore include tie-ups with top-level foreign counterparts in arts and heritage.
One possible use of this fund could be the cultural exchange programme between India and Singapore to mark 50 years of diplomatic ties between the two countriesnext year. Plans for the exchange were first mentioned last October by Foreign Minister K. Shanmugam after a meeting with his Indian counterpart Salman Khurshid during the latter's visit here.
The fund also brings with it promise of "soft power" to burnish Singapore's reputation on the world's stage as more than just an economic powerhouse, but a place with culture and soul, a "global city for the arts", as Mr Wong said in his speech.
Indeed, that Singapore's arts and culture is ripe for export is an encouraging sign of the maturity of the scene.
The Government's push to raise the profile of local arts and culture beyond its shores also recognises the potency for arts and culture to inspire and unite Singaporeans not just from within the homeland, but also from afar.
A recent example was the deep sense of national pride Singaporeans felt when the movie Ilo Ilo by home-grown film-maker Anthony Chen triumphed in the international film world, racking up several wins, including the title of Best Film at the 50th Golden Horse Awards last November.
Artists and cultural institutions, though, cannot apply to access the $20 million, which will be overseen by the National Arts Council. Suitable candidates will be identified by the ministry.
This, then, calls into question the criteria and process for selection of artists and groups to fly the Singapore flag abroad. Answers, please.
lijie@sph.com.sg

Get a copy of The Straits Times or go to straitstimes.com for more stories.