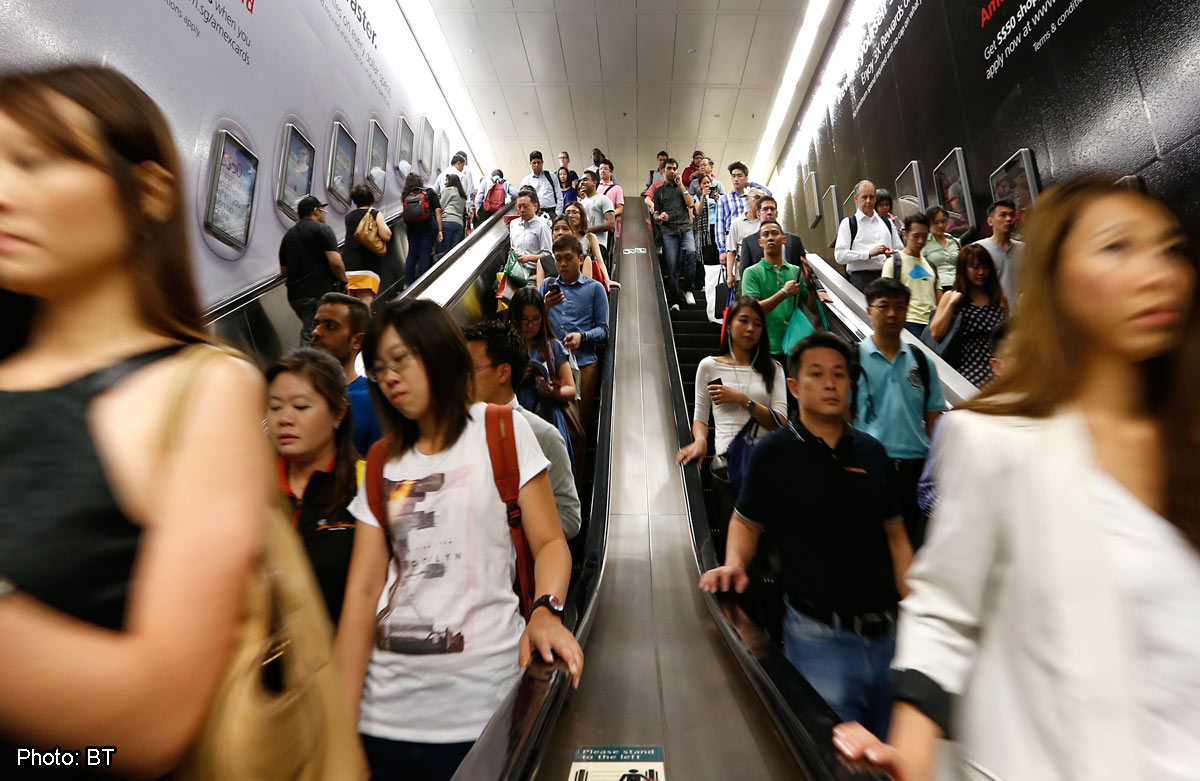 SINGAPORE - Budget 2015, delivered by Deputy Prime Minister Tharman Shanmugaratnam yesterday, features a multi-pronged approach to provide strong support for Singapore's middle class.
From raising the Central Provident Fund (CPF) salary ceiling to cutting the maid levy, many of the measures announced are aimed at helping middle-class families cope with the cost of living, further their careers and enhance their savings for retirement.
Here are the key measures:
1. ENHANCED SAVINGS FOR RETIREMENT
The Government will raise the CPF salary ceiling from the current $5,000 to $6,000 from next year, and raise contribution rates for older workers.
Workers aged between 50 and 55 will see a 1 percentage point increase in both employer and employee contribution rates.
Those between 55 and 60 will get a 1 percentage point raise in employer contribution rates.
Workers aged between 60 and 65 will get a 0.5 percentage point increase in their employer contribution rate.
The Government will also enhance CPF interest rates further in retirement to benefit those with lower balances.
The Government will give an additional 1 per cent interest on the first $30,000 in a member's CPF balances.
This will be given to all CPF members aged 55 and above, on top of the existing 1 per cent extra interest on the first $60,000 of balance.
Given the 4 per cent interest rate on Retirement Account balances, members with lower balances can earn 6 per cent interest.
2. HELP WITH COST OF LIVING
The Government will halve the foreign domestic worker concessionary levy from $120 a month to $60 a month. It will also extend the concessionary levy to households with children aged below 16, up from below 12 today.
The annual savings from the reduced levy amount to $720 a year.
The reduction will take effect from May 1 and will benefit 144,500 households.
The Government will also provide Service and Conservancy Charges rebates.
One- and two-room Housing Board households will receive a total of three months of rebates for this year, while three- and four-room households will receive two months of rebates.
Furthermore, the Government will provide a Personal Income Tax Rebate of 50 per cent, with a cap of $1,000, so as to ensure that the benefits go mainly to the middle and upper-middle income groups. This will be for the Year of Assessment 2015 - that is, for income earned last year.
Some 1.5 million individuals will benefit from the tax rebate.
3. SUPPORTING FAMILIES WITH CHILDREN
The Government will introduce a new Partner Operator (POP) scheme to complement the Anchor Operator (AOP) scheme. Childcare operators on the scheme will have to commit to keeping fees affordable, developing their teachers and enhancing quality.
Parents will benefit from lower fees than what these centres currently charge, and higher quality care.
For example, a household with median income whose child is enrolled in a centre with the median monthly fee of $900, currently pays $500 a month after receiving a subsidy of $400. If the centre comes on the POP scheme, the household will pay around $100 less, and can look forward to quality improvements.
Currently, the AOP scheme accounts for one-third of the preschool sector, comprising both childcare centres and kindergartens. Through a combination of the AOP and POP schemes, the Government aims for about half of pre-school children to benefit from enhanced government support for more affordable and quality pre-schools by 2020.
In addition, the Government will help families pay for pre-school fees through a top-up to the Child Development Accounts (CDAs) of every Singaporean child aged six and below this year. Those currently without CDAs can open accounts and get the top-up. The majority of children will receive $600.
The top-up will benefit 230,000 children.
4. SUPPORTING CAREERS THROUGH NEW SKILLSFUTURE SCHEME
The SkillsFuture scheme represents the Government's "next wave of investment in our people", said Mr Tharman, who is also the Finance Minister.
"Through SkillsFuture, we will help Singaporeans learn at every age, and develop expertise and flair in every field."
The Government will support this through higher subsidies and a range of awards and fellowships for those pursuing mastery in their fields.
SkillsFuture will start in schools, where students will be provided with professional education and career counselling to help them make informed choices. The Government will also support improvements to internships in Institutes of Higher Learning and give students more opportunities for international exposure.
One of the components of the scheme is a SkillsFuture Credit. This is an initial credit of $500 for Singaporeans aged 25 and above, for use in work skills-related courses.
There will be top-ups at regular intervals, with credits that they can use to help pay for courses of their choice. The credits will not expire.
The SkillsFuture Credit can be used for a broad range of courses supported by government agencies. These will include courses offered by local Institutes of Higher Learning and accredited education and training providers, as well as a range of courses funded by the Singapore Workforce Development Agency.
To complement this, every Singaporean will be given an online Individual Learning Portfolio - an education, training and career-guidance resource to help them plan their learning starting from their time in secondary school.
yasminey@sph.com.sg

Get MyPaper for more stories.