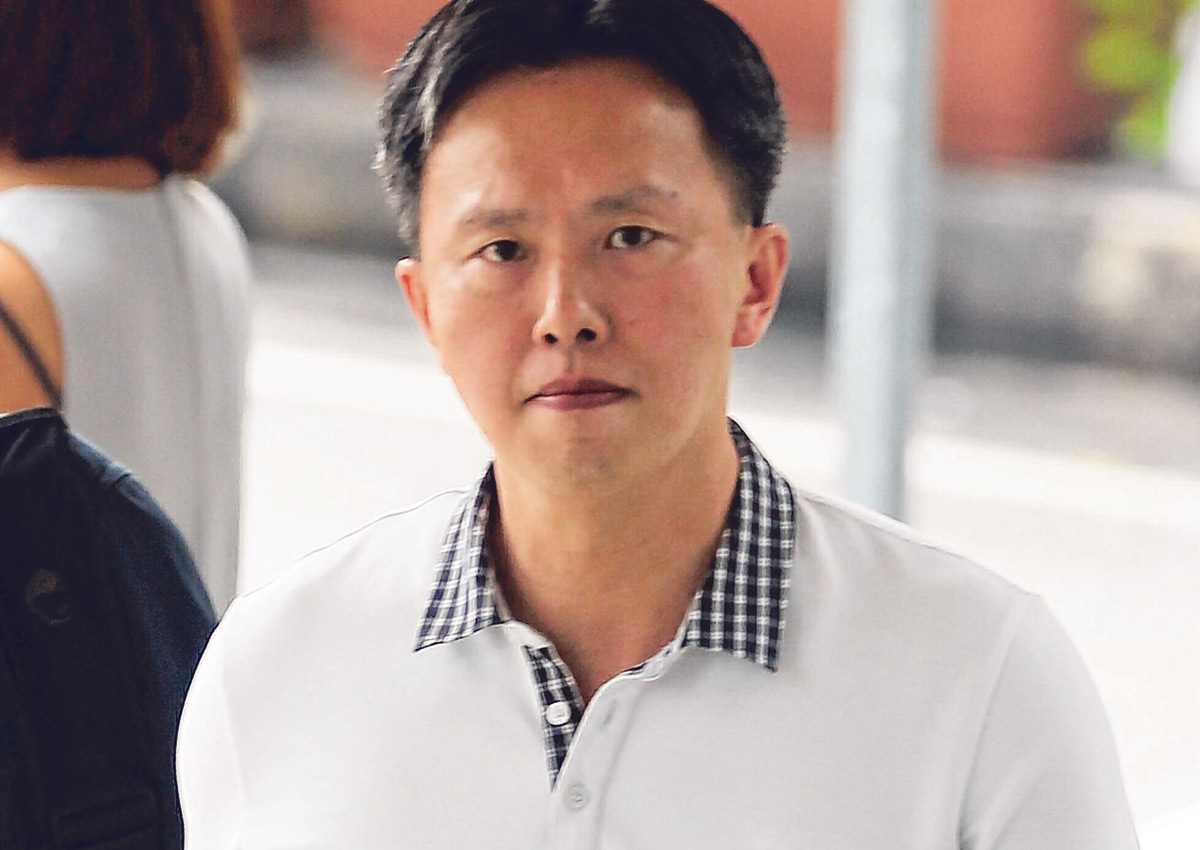 A businessman in the waterproofing and general works industry gave kickbacks in the form of "referral fees'' to staff and managing agents of condominiums and commercial buildings in exchange for contracts for his company, a court heard.
Donald Ling Chun Teck, 43, also cultivated the corrupt business practice among his sales staff, 12 of whom have been implicated.
Between January 2011 and February 2014, the then director of TAC Contracts gave bribes amounting to $461,634 to 89 recipients.
Most of the offences were committed with each of his dozen sales staff.
Yesterday, he was sentenced to 30 months' jail on 20 counts of corruption involving $182,581 with 517 charges taken into consideration.
He is appealing and is out on $200,000 bail.
Deputy Public Prosecutor Asoka Markandu said Ling would award about 10 per cent of the contract value as "referral fees'' to the MCST staff and/or facilities management staff who were responsible for getting the contracts to TAC approved.
For staff who were given fixed salaries, Ling would hand them the full amount of the "referral fees'' which they would pass on to clients.
Those on commission would have to contribute towards the fees to be paid to the client.
The court heard that the commission scheme was structured to motivate TAC's sales staff to secure the highest possible contract value.
"The accused has admitted that he adopted this corrupt business practice so that the MCST staff and/or facilities management staff would be motivated by these gratifications to invite TAC for future work orders,'' said DPP Asoka.
Citing aggravating factors, he said by pegging the "referral fees'' to a percentage of the contract value, Ling ensured that the recipients were similarly motivated when they entered into negotiations with TAC's sales staff.
The duration of the offences suggested that the corrupt practice was endemic within the company and carried out systematically.
He said Ling paid the highest single bribe of $19,000 to a senior executive from Singapore Press Holdings' Retail Property Management Services, who has since left the company.
Compared to the case of Tay Ee Tiong of Wealthy Seafood Product and Enterprise, Ling caused more harm and the web of corruption was also far more extensive, said the DPP. Tay had been given 2½ years' jail for corruption.
"It is in the public interest to protect essential maintenance services such as the waterproofing industry from corruption,'' DPP Asoka said when he sought a sentence of 36 to 42 months' jail to send a clear signal that corrupt business practices will not be tolerated in Singapore.
Ling's lawyers Simran Toor and Tang Shangwei from WongPartnership said in mitigation that when Ling first started out in the construction industry at 21, he was taught by his superiors that it was very important to be grateful for his success and show thanks to the people who helped and/or supported the business.
Ling learnt that the usual way of showing such appreciation would be by presenting a cash "token of appreciation'' to the other party.
The tokens neither ensured nor guaranteed that TAC would be awarded any contact, said counsel.
District Judge Shaiffudin Saruwan noted the significant benefit accrued to Ling, his high culpability, his senior position and the web of corruption involving 89 recipients.
He said the harm caused was significant and irreparable.
Meanwhile, Lee Zhijian, 34, TAC's former sales and operations executive, was yesterday sentenced to a total of 15 months and four weeks in jail plus six strokes of the cane on six corruption charges and two charges of unlicensed moneylending harassment. He, too, is appealing and was offered bail of $60,000.
The maximum penalty for corruption is a $100,000 fine and five years' jail.
elena@sph.com.sg

This article was first published on December 23, 2016.
Get a copy of The Straits Times or go to straitstimes.com for more stories.