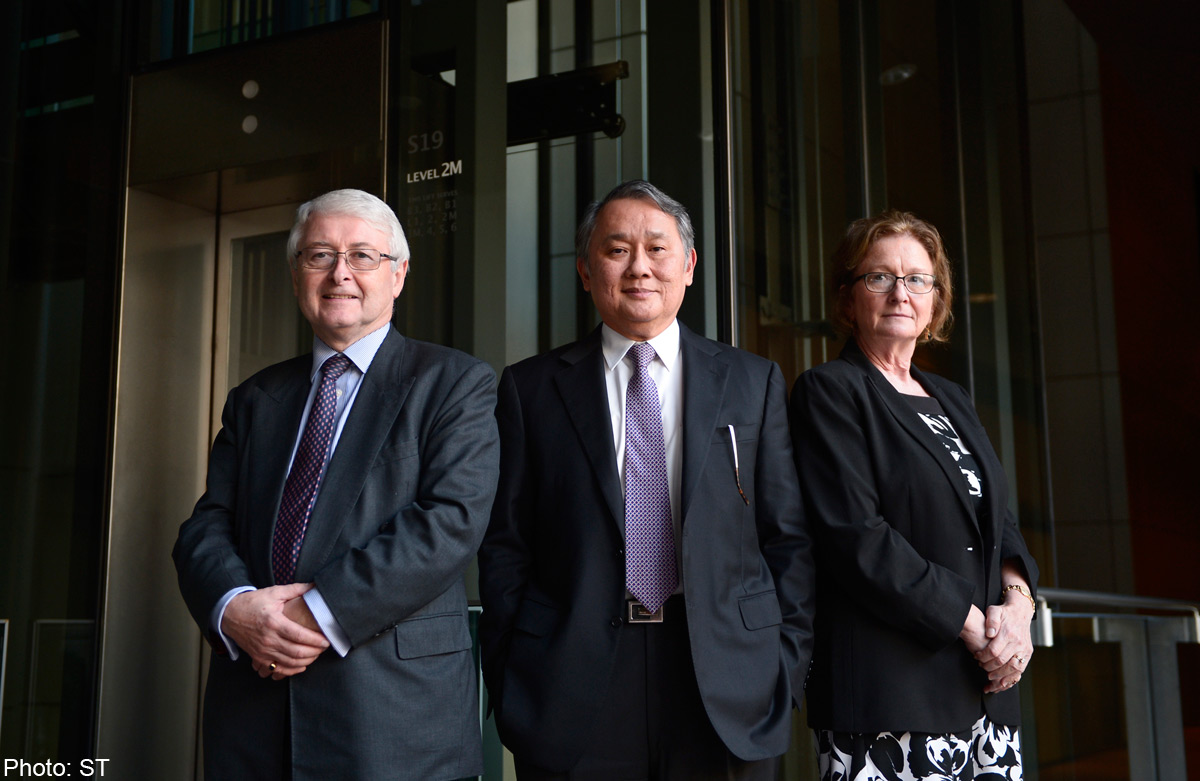 SINGAPORE - It has been just a week since its opening, but the new Singapore International Commercial Court (SICC) has already created a buzz among parties interested in bringing cross-border disputes to be heard here.
"There are indications already from what we hear, it's anecdotal, that some foreigners have already started telling clients," said Justice Quentin Loh, one of the 26 appointed SICC judges.
"I hear they are quite excited by this development that they can file cases here. I think someone has started to inquire about registration as a foreign lawyer."
He and two of the 11 international judges - Justice Carolyn Berger from Delaware in the United States and Justice Vivian Ramsey from Britain - spoke to the media in a rare interview last week, outlining the possible challenges facing the new court and why it is likely to be a success.
Businessmen and lawyers in the region would be drawn to have their disputes heard here, not least because the SICC is Asia's first international commercial court and its location could not have been more ideal, noted Justice Ramsey.
"Singapore has a high legal reputation both within the region and internationally," said the 64-year-old, who served for nine years on the bench as a Judge of the High Court (Queen's Bench Division) of England and Wales.
"I would be surprised if it takes five years (for SICC to be deemed successful)... because we have an established court here already."
Some cases from the Supreme Court may also be transferred to the SICC in order for them to be heard before an international judge from the same jurisdiction as the governing law of the case, added Justice Loh.
Another advantage of the SICC could lie in the speed of finding resolutions, said Justice Loh.
"There has been an increasing criticism of international arbitration, that it is getting more expensive, taking longer, less transparent because of confidentiality - all this will be dealt with and disappear with a commercial court," he said.
As with all cross-border dispute resolutions, there will be a risk of not having foreign judgments upheld and enforced across jurisdictions.
But all three judges were confident that various regional reciprocal enforcement agreements and multinational conventions would help such international judgments gain currency.
"It's a small risk," said Justice Ramsey, pointing to the history of cases heard by the English Commercial Court in London, which inspired the birth of the SICC.
"Experience has shown that the number of cases where you have to take enforcement proceedings is very limited."
Justice Berger, a 30-year veteran of the Delaware courts in an American state known as a Fortune 500 corporate hub, said she anticipates the SICC to be expeditious and fair in its decisions.
Commercial problems "need to be resolved in a timely fashion, otherwise the business is suffering unnecessarily", she said.
"This is everything I understood Singapore to be - a place where you can accomplish your goals rapidly, and where you can bring together a group of people who are committed to the same goal of having an efficient, effective and neutral decisionmaker."

This article was first published on January 12, 2015.
Get a copy of The Straits Times or go to straitstimes.com for more stories.