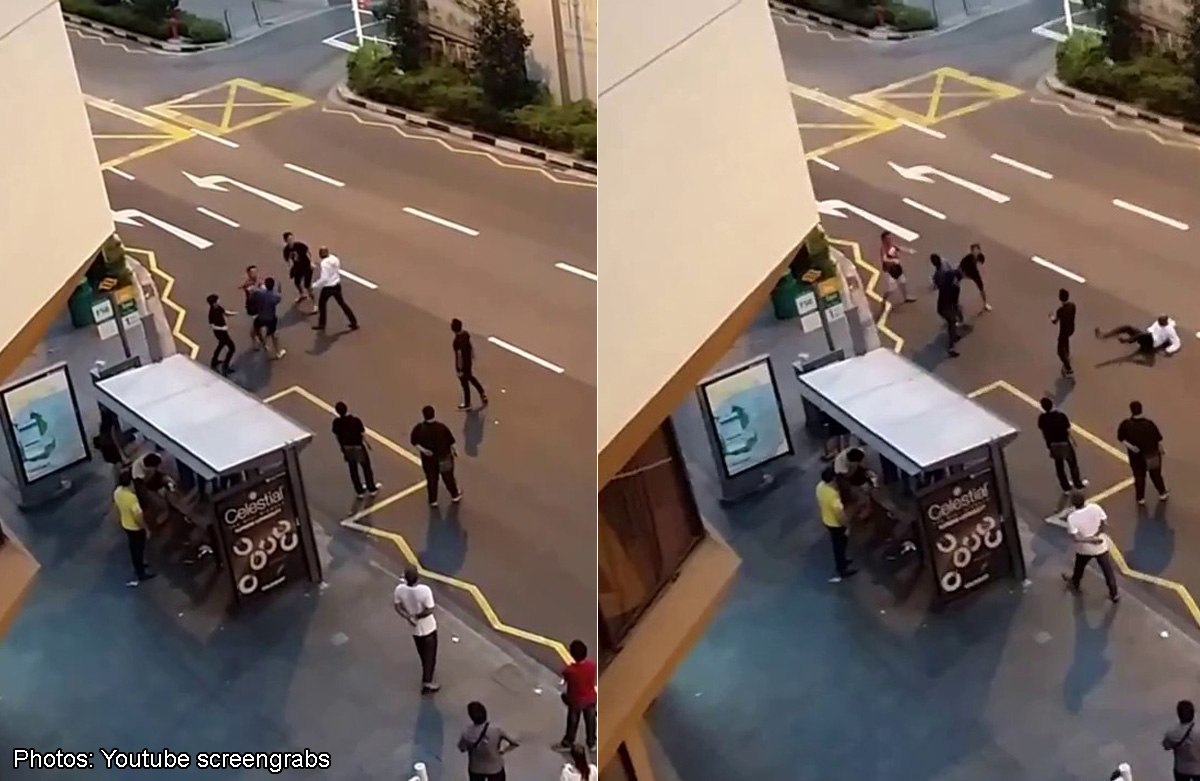 SINGAPORE - A group of people were having a dispute at a Orchard taxi stand when a man came from behind and kicked one of them.
Soon, punches were thrown, people were kicked, vulgarities hurled, and screaming women were swinging handbags at human targets.
The fracas, which took place on the road, was captured on video. Three men were arrested for their involvement in the incident.
Investigations into the incident, which has been classified as rioting, are ongoing, said a police spokesman.
The brawl took place last Thursday at about 7am outside Orchard Towers.
A two-minute video of the incident shows a group of 10 people, both men and women, in a free-for-all.
First, they are seen gesturing and raising their voices at one other.
Next, one man punches and kicks another man in the group.
The clip also shows one bystander in white who, in trying to break up the fight, ends up at the receiving end of a series of punches.
Elsewhere in the video, seven other men are seen punching and kicking one another. Soon, one man, dressed in a red top and a pair of white trousers, collapses after being punched in the face and was almost hit by a passing car.
The women did not hold back either. One of them, who was dressed in pink, is seen hitting a man with her purse.
Both parties then bolted while bystanders stood watching, Lianhe Wanbao reported yesterday.
It is not known why the fight started.
The Chinese evening daily reported that it was believed the fight started over a staring incident at the taxi stand.
Those who work in Orchard Towers, whose entertainment complex is often described as the Four Floors of Whores, told The New Paper yesterday that such incidents are the norm in the area.
As one bouncer in his 40s said, the mix of drunken patrons and working girls can be quite volatile.
Declining to be named, he said: "They fight inside the club, but when we chase them out they take the fight outside. There's nothing we can do when that happens."
But when the fights happen inside Orchard Towers, it could spell disaster for shop owners.
One shop owner, who declined to be identified for fear of reprisals, told TNP: "Sometimes, they fight outside the club and disturb other patrons."
"That's why I call the police any time I see trouble as I don't want my shop to be destroyed if the fight escalates."

This article was first published on July 21, 2014.
Get The New Paper for more stories.