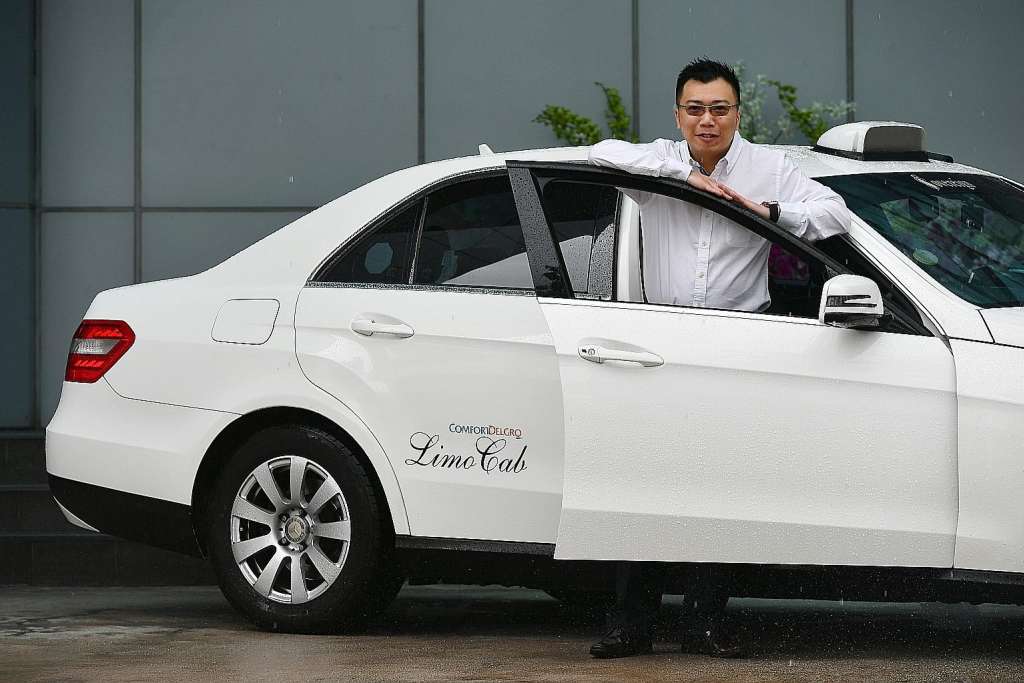 When ComfortDelGro taxi driver Richie Ong did a routine check of the limo cab before starting his shift at 4am on Jan 17, he found a simple, long maroon wallet in the backseat.
He immediately opened it to search for an identity card and found a couple of hundred dollars.
As there was no IC, he called his company's lost-and-found department, and while describing the wallet, he made a surprising discovery - a $10,000 note in it that he had not noticed earlier.
Mr Ong, 46, a relief driver, quickly called his hirer, Mr Justin Chua, who had dropped off the car at around midnight.
Mr Chua, 42, recalled that his last passengers were two elderly women who had taken his taxi from Marina Bay Sands to their home in the central area at around 11pm.
The cabbies decided to leave the wallet at their company in case the owner called the lost-and-found department. Mr Ong drove to its Sin Ming office to drop it off.
But hours later, when Mr Chua started his shift at 2pm, he took it upon himself to find the two women.
He went back to where he had dropped them off and knocked on the doors of five houses, without success.
He went back to the company before trying again.
This time, he spoke to a neighbour who knew the two women, and she helped arrange for Mr Chua to meet them outside their house.
The wallet's owner, who gave her name only as Madam Lau, said: "I could not sleep the whole night as I didn't know where my wallet was."
The 81-year-old added: "It didn't occur to me that I had accidentally left it in the taxi.
I am very grateful to cabby Chua, who went door to door looking for us."
Mr Chua even took Madam Lau's cousin to the company's office to retrieve the wallet on her behalf before taking her home.
For their good deeds, ComfortDelGro will award both Mr Ong and Mr Chua the Thumbs Up Award, comprising a certificate and $100 cash, on Thursday.
Mr Chua has often gone the extra mile for his passengers.
In his 11 years plying the roads, his passengers have left items like mobile phones, wallets and watches in his cab.
Each time it happens, he drives back to return the items to them.
He said: "If you want to do something good, why don't you do it all the way? It's just a short distance, it doesn't matter. Singapore is so small."
Echoing this, Mr Ong said: "It is only right to return something that doesn't belong to me. I am glad I did."
abigailng@sph.com.sg

This article was first published on Jan 31, 2017.
Get a copy of The Straits Times or go to straitstimes.com for more stories.