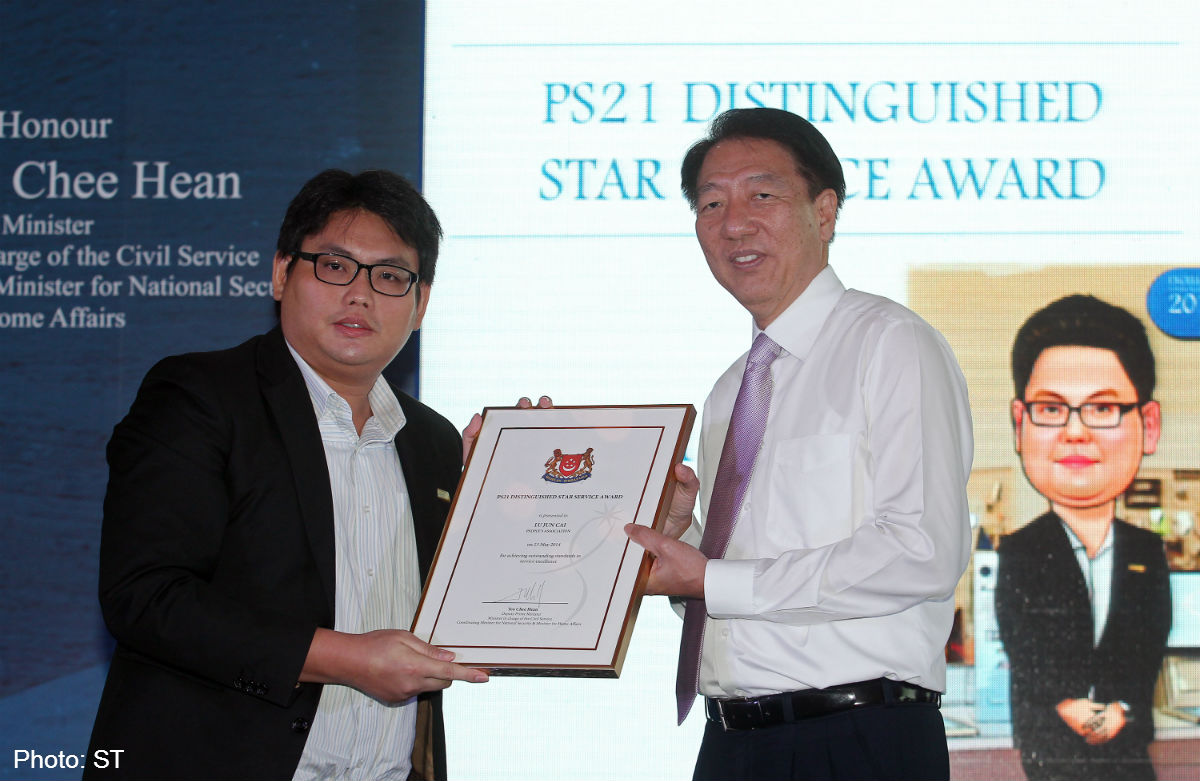 Singaporeans' needs have grown increasingly diverse and the speed at which these are changing prompted Deputy Prime Minister Teo Chee Hean yesterday to remind public servants that they must be nimble and swift in their response.
In order to do so, he said, two things must be in place. Public officers and agencies have to strive to understand Singaporeans' concerns and interests, and then adjust policies and programmes accordingly.
This responsive attitude is one of three ways for the public service to renew its emphasis on working together to serve Singaporeans better, Mr Teo said at the annual Excellence in Public Service award ceremony.
The other two are for officers to work more closely with one another across agencies, and to "create space" and find new ways for Singaporeans to take part in developing and implementing policies.
In recent years, government leaders have repeatedly called on public servants to be nimble and responsive.
The reason is that as Singaporeans become more educated, with broader and higher aspirations, their needs and interests have become more varied, noted Mr Teo, who is the minister-in-charge of the civil service.
Rules and processes, in turn, have to change to keep abreast of new developments, he said.
For instance, the Defence Ministry took heed of national servicemen's concerns and now allows camera phones to be used in less sensitive areas in military camps.
Public agencies will also have to "see beyond their own mandates" and work closely together to effectively resolve issues and challenges, which often cut across multiple agencies, said Mr Teo.
An example of the "one public service" mindset is the new Early Childhood Development Agency (ECDA), set up last year to handle all pre-school issues previously spread across different agencies.
New initiatives like the ECDA have "already started to deliver better outcomes", he said.
Finally, agencies have to find new ways to tap people's ideas and energy, as this will "help us have a sense of ownership to build our Singapore together".
During the ceremony at Gardens by the Bay, Mr Teo and Mr Peter Ong, head of the civil service, gave out 177 awards to agencies and individuals who made a mark in service.
Building a first-class public service is also key to achieving good governance, the theme of the final addenda to the President's Address released yesterday.
Mr Teo, in the addenda for the Public Service Division, which comes under the Prime Minister's Office, pledged, among other things, a ground-up approach to improving service.
"This will start with the delivery of municipal services, such as public cleanliness, grass-cutting and maintenance of walkways and drains, and assistance to families with several social service needs that cut across agencies," he said.
andreao@sph.com.sg

This article was first published on May 24, 2014.
Get a copy of The Straits Times or go to straitstimes.com for more stories.