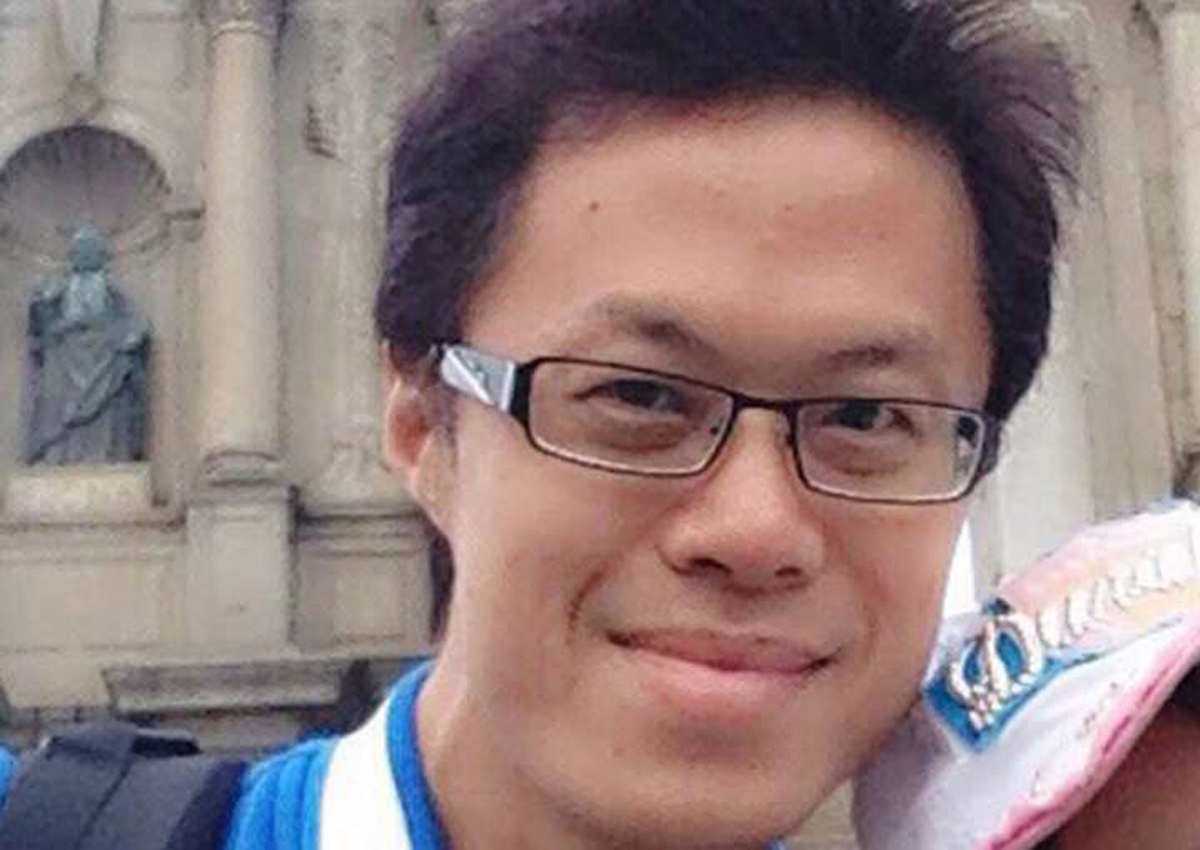 Mr Alan Yap, a cancer patient, had touched many people when he penned an online Valentine's Day tribute to his girlfriend this year and said he wanted to fight the disease so that he could marry her.
But there was no happy ending. Mr Yap, 37, a former assistant director for special projects at the People's Association (PA), died last Tuesday.
A bile-duct cancer sufferer, he had found out several months earlier that cancer cells had spread to many parts of his body, including his stomach and lymph nodes.
He then decided to break up with his girlfriend, Sherry.
His sister Juliana Yap, 45, a sales executive, told The Sunday Times at her brother's funeral yesterday that the couple had split up four months ago.
"She (Sherry) did volunteer to take care of him but he felt it was not good for her to be sticking around him," she said.
Sherry, who was at the funeral, declined to be interviewed.
Mr Yap, who was divorced, leaves behind two children aged five and eight.
He died in the late hours of Tuesday after a blood transfusion earlier that day. After he got home from the hospital that day, his breathing became laboured, said his other sister Jess Yap, 42, who works for a travel agency.
She added: "He had lost a lot of weight and became very weak. The doctors gave him morphine but he tried not to rely heavily on it. He was a true fighter."
In January, Mr Yap had posted a tribute to his girlfriend Sherry on citizen journalism site Stomp for its Valentine's Day Love Story contest. The post attracted more than 100,000 views.
In his post, he talked about the love and dedication shown by Sherry, who stood by him even after he was diagnosed with cancer last year. He ended his entry with his proposal: "On this Valentine's Day 2015, I would like to ask: 'Dear, it may be one year overdue. But can I call you 'Mrs Yap' at the Flyer come June 2015?' "
The story was also shared on Facebook by Minister for Law and Home Affairs K. Shanmugam, who wrote that Mr Yap was a PA member and helped with community activities in Nee Soon.
Mr Yap was cremated yesterday. His relatives and colleagues who were at the service said he was a responsible and hardworking man.
Mr David Lee, 31, who used to work with Mr Yap at the PA and is currently unemployed, said he stayed five days a week at his former boss' Queenstown condominium to look after his daily needs. He said of Mr Yap: "He was quite a leader and had this 'never say die' attitude when he was carrying out his projects".
Ms Yap also has this to say of her brother: "He sometimes worked till 4am, and even on weekends. But after he fell ill, he told us he missed the times we spent together as a family."
kcarolyn@sph.com.sg

This article was first published on December 27, 2015.
Get a copy of The Straits Times or go to straitstimes.com for more stories.