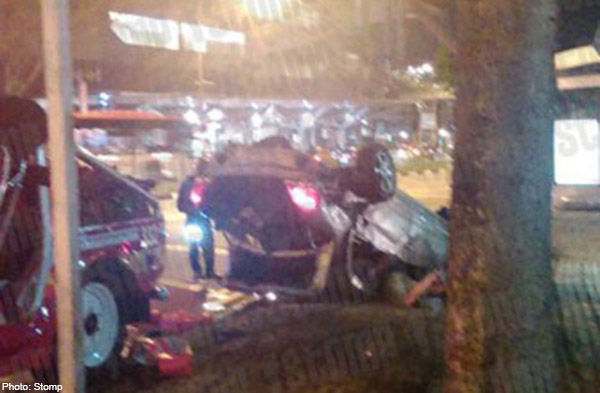 SINGAPORE - An accident near Nex shopping mall last night left a car overturned on the side of the road.
A Stomp reader who resides in the area told the citizen journalism website: "I heard screeching and a loud crash from the main road.
"There was an overturned car at the bus stop area near Nex."
Her husband who rushed to the scene said: "Eventually, the driver was safe and even went through the window of his car to grab his phone."
Another eyewitness told Stomp: "I was driving past the accident scene and saw the head of the driver still in the car.
"Officers from the police and Singapore Civil Defence Force (SCDF) were already there, managing the situation."
Visit STOMP for more stories.