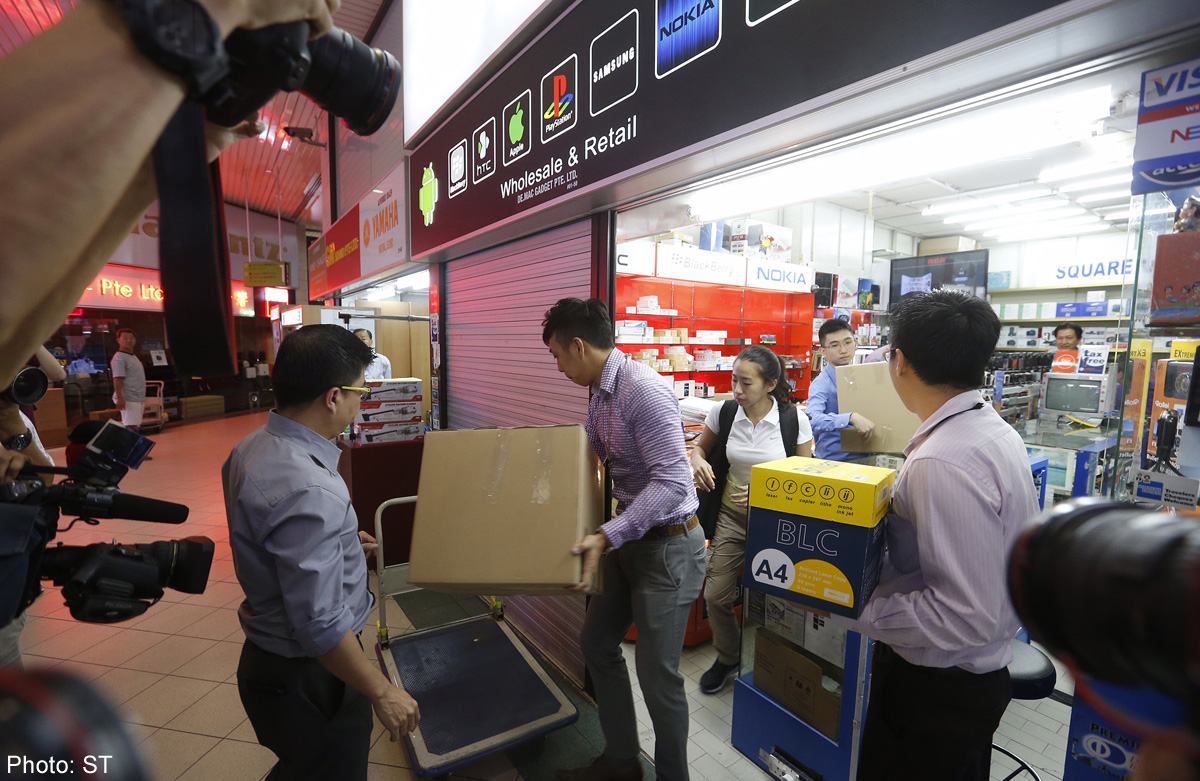 SINGAPORE - The Consumers Association of Singapore (Case) has published on their website a list of Sim Lim Square shops that received the most complaints in the past three months.
Two shops that were raided by the police on Thursday, Mobile Apps and Gadget Terminal, were published on the "blacklist".
Case listed seven shops and said on its website that the list will be updated monthly "to identify tenants with the highest number of customer complaints filed with Case".
One of the shops that was raided, Gadget Terminal, tops the list with 14 complaints in just three months from Sept to Nov.
Another shop named Mobile22 also had 14 complaints in the three months.
In past reports, Mobile22 had tried to charge Indonesian maid Ati Rohi more than $900 for a warranty on her Samsung phone. She managed to get her money back after her employer Christian Ratnam insisted on a refund in the presence of reporters.
Mobile Apps, whose shop name is De.Mac Gadget, had seven complaints lodged against it.
Police officers raided the shop on Thursday afternoon in a three-hour operation.
Other shops listed in the Case blacklist include Mackin Pte Ltd, Megacentrix Technologies, K-One Mobile LLP and SLR Pro Pte Ltd.
Case added that Megacentrix Technologies' business registration status at the Accounting and Corporate Regulatory Authority as of Dec 2 is terminated.
klim@sph.com.sg