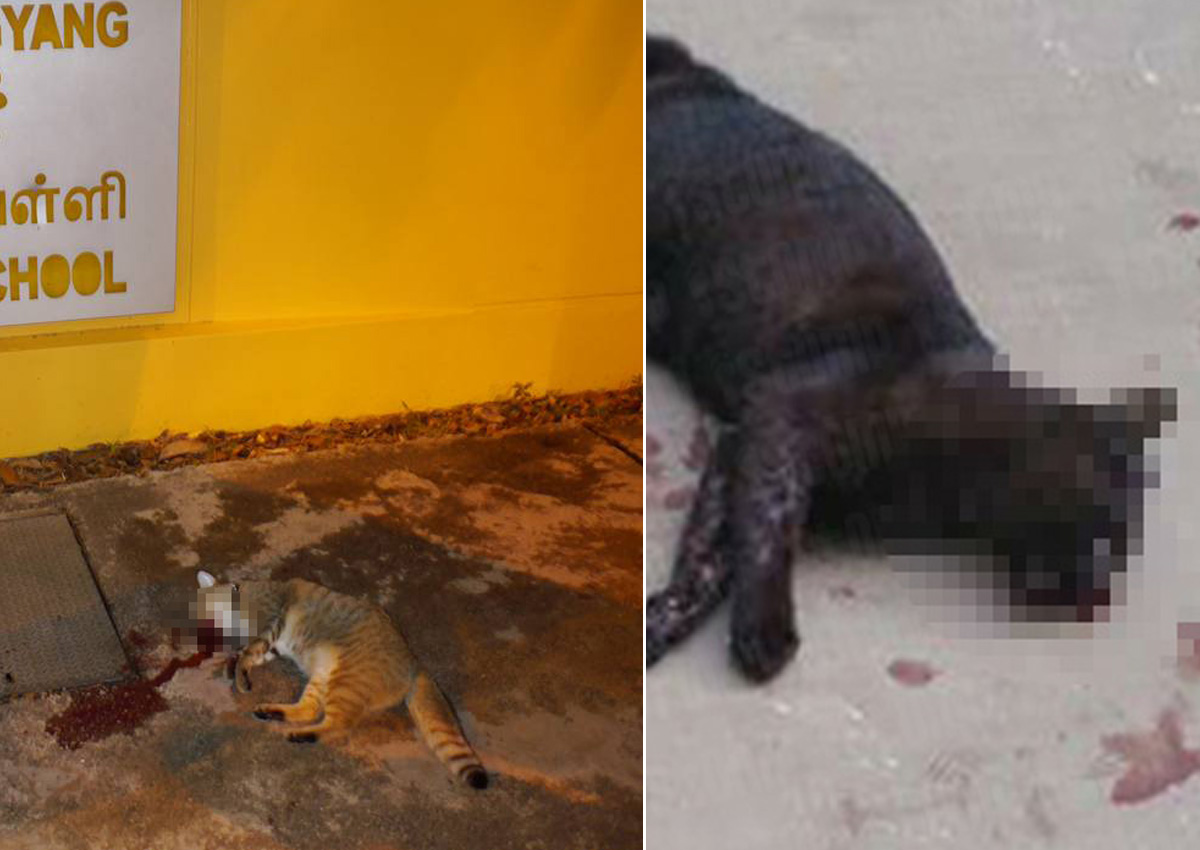 SINGAPORE - The carcasses of two dead cats have been found at Jurong West and Bishan over the last three days, one at Jurong West and the other in Bishan. 
According to citizen journalism website, Stomp, a cat was found dead at the void deck of Block 830A, Jurong West Street 81, on Jan 29.
The report cited Stomp contributor Sha, who said that the cat was "probably thrown" down.
Sha also said: "You can see patches of blood on the ground. How it must have suffered". 
Sha sought the assistance of a cleaner to help bury the cat. In the report, Sha said that there were "patches of blood on the ground". 
In another case, Stomp, which cited a Facebook post by user, Tra Cy, reported that the carcass of a cat was found on Jan 26 at Bishan Street 12, outside Guangyang Secondary School.
In her post, she said that "neighbours were congregating while waiting for the arrival of the police, and some of them mentioned that there was dead kitten found near the same area last Friday (Jan 22) too".
According to her, cat lovers have been tying collars around stray cats' necks in a bid to protect them.
More than 22 cats have been found dead in the Yishun area over the past five months. 
Members of Parliament for Nee Soon GRC K Shanmugam and Louis Ng, who is also an executive director at Animal Concerns Research & Education Society (ACRES), have expressed their concern at the senseless cat killings.
Two men have since been arrested in relation to the dead felines in Yishun.
prabukm@sph.com.sg