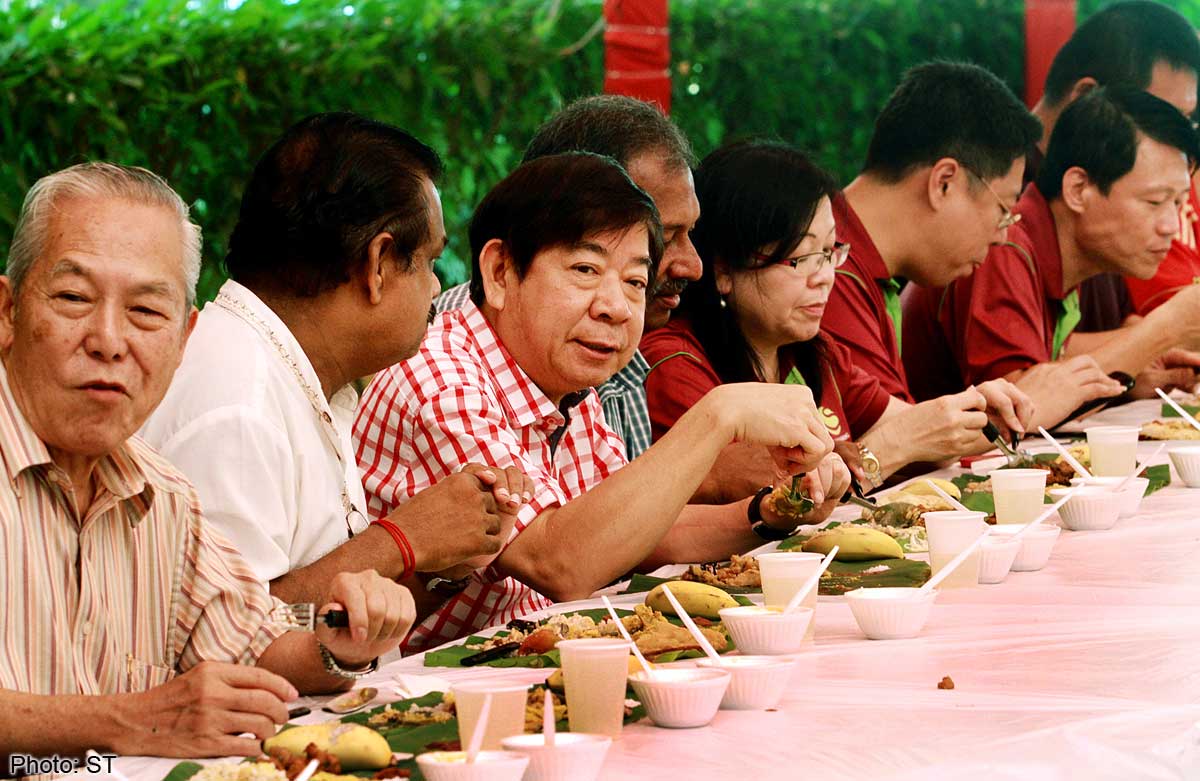 National Development Minister Khaw Boon Wan (third from left) joining residents in a Vishu celebration (a harvest festival of Malayalees) on April 13 at Sembawang Community Centre.
As part of the festivities, Mr Khaw, who is also an MP for Sembawang GRC, tucked into a vegetarian feast using his hands.
He was joined by grassroots leaders (from left) Mr Law Shun Yong, Mr G. Selvaraj and Mr N. Jayakumar, as well as about 200 residents.
The event was organised by the centre's Indian Activity Executive Committee and supported by the Indian Cultural Association.
Get a copy of tabla! for more stories.