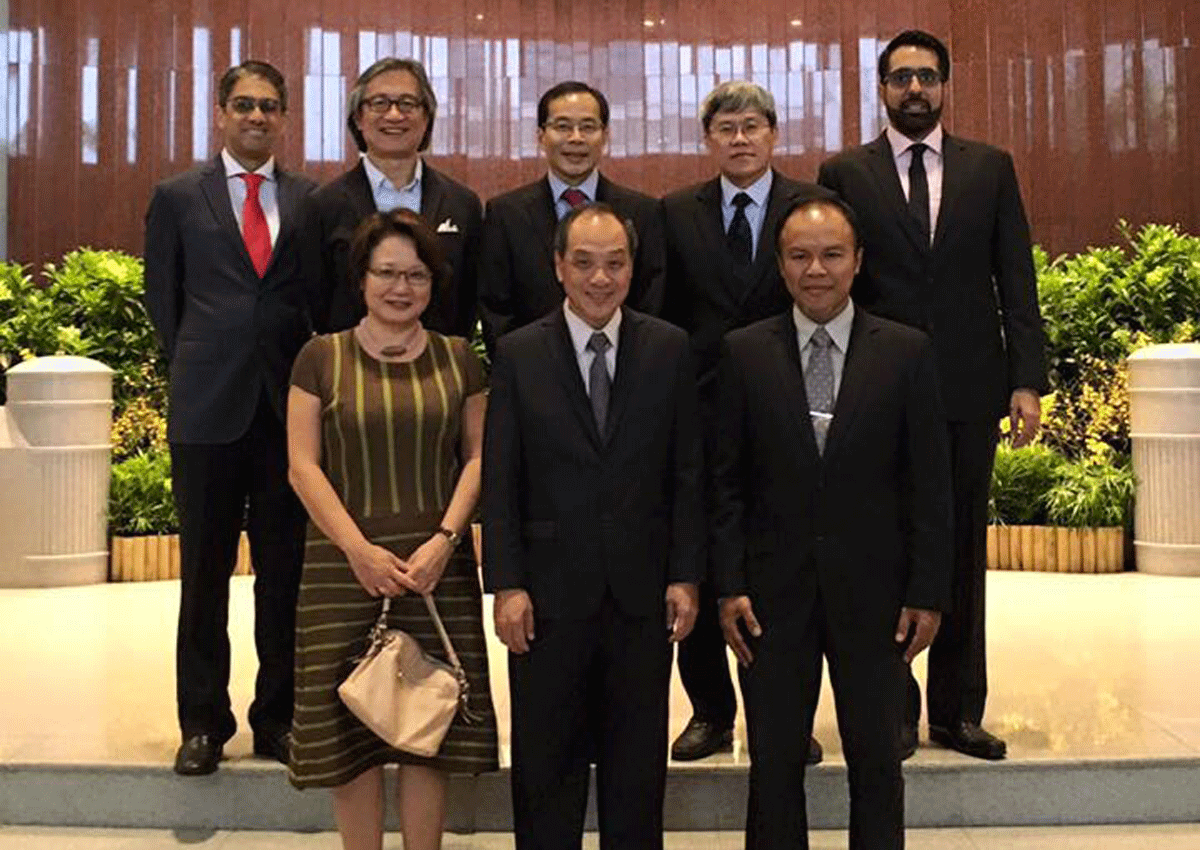 The Workers' Party says it is unclear if changes proposed by Prime Minister Lee Hsien Loong in Parliament yesterday will strengthen the political system here.
Party chief Low Thia Khiang said changes to the Non-Constituency MP (NCMP) scheme may, instead, make opposition parties content to simply vie for such seats rather than focus on winning constituencies outright.
He spoke to reporters at his Meet-the-People Session at Bedok Reservoir in Aljunied GRC on proposals outlined earlier by PM Lee.
PM Lee said NCMPs would have the same voting rights as elected MPs and there would be a minimum of 12 opposition members in the House, up from nine currently.
When outlining the proposals, PM Lee also said that elections must remain "open and contestable" so as to foster accountability.
The WP will assess the proposals' impact, but Mr Low warned that if parties are content to only compete to secure an NCMP seat, then the Opposition will simply be decorative like a "vase".
There will not be any "real functional democracy and contestable politics as what the Prime Minister wishes to see", he said.
Mr Low has been critical of the NCMP scheme, even though his party agreed to allow its top losing candidates to seek the posts.
Last night, he reiterated his view that NCMPs lack both political muscle and grassroots grounding, and compared them to "duckweed on the water of the pond".
"You don't have roots, unlike elected MPs, where you have a constituency, run a town council, and you get close in touch with your residents. You can sink roots there," he said. "But an NCMP is very different, so make no mistake about it, an NCMP is not an elected MP."
Agreeing was People's Power Party (PPP) chief Goh Meng Seng, who labelled NCMPs "backdoor MPs" who lacked the people's mandate.
"What we want are people in Parliament empowered by a certain group of voters: not Nominated MPs, not NCMPs, but those given seats by virtue of a contest, according to votes," he said.
Singapore Democratic Party (SDP) secretary-general Chee Soon Juan also dismissed the proposal to increase the number of NCMPs and said it only "distracts the people from the real problems that plague elections in Singapore".
He repeated calls made by the SDP during last year's General Election to, among other things, abolish the group representation constituency (GRC) system.
Democratic Progressive Party secretary-general Benjamin Pwee, however, said he was "encouraged" by the proposed changes: "The PAP Government appears to be responding positively to the electorate's and opposition's call for greater voices in Parliament".
Agreeing with him was former NCMP Lina Chiam of the Singapore People's Party, who said it was an acknowledgement by the ruling People's Action Party of Singaporeans' desire for more alternative voices in Parliament.
"My hope is the people will not give opposition parties just enough votes to be NCMPs without actually winning, so they can have the Government in power while still having opposition in Parliament," she said.
On PM Lee's proposal to review the qualifying criteria for the Elected President, former candidate Tan Jee Say, who contested in 2011, said this was unnecessary as the existing criteria are "sufficiently tight and yet flexible to permit candidates from a broad background to come forth and contest".
He also did not agree with proposals to give the Council of Presidential Advisers' views more weight, because it "is not elected by the people and has no mandate or moral authority to have more powers".
Dr Tan Cheng Bock, who also contested the 2011 Presidential Election, declined to comment when contacted last night.
PPP's Mr Goh said changes to the presidency can go much further to include the power to appoint judges and to take charge of the Elections Department.
But PM Lee told Parliament yesterday that the President has no executive or policymaking role by design as such a role is the prerogative of the elected government.
He added that regrettably, many Singaporeans, including some candidates in the 2011 presidential poll, did not understand this.
"For the system to work, candidates and voters must understand this," PM Lee said. "Otherwise, we may end up with two rival power centres, or an impasse between the President and the Government, undermining the democratically-elected Government."
yanliang@sph.com.sg
ziliang@sph.com.sg

This article was first published on January 28, 2016.
Get a copy of The Straits Times or go to straitstimes.com for more stories.