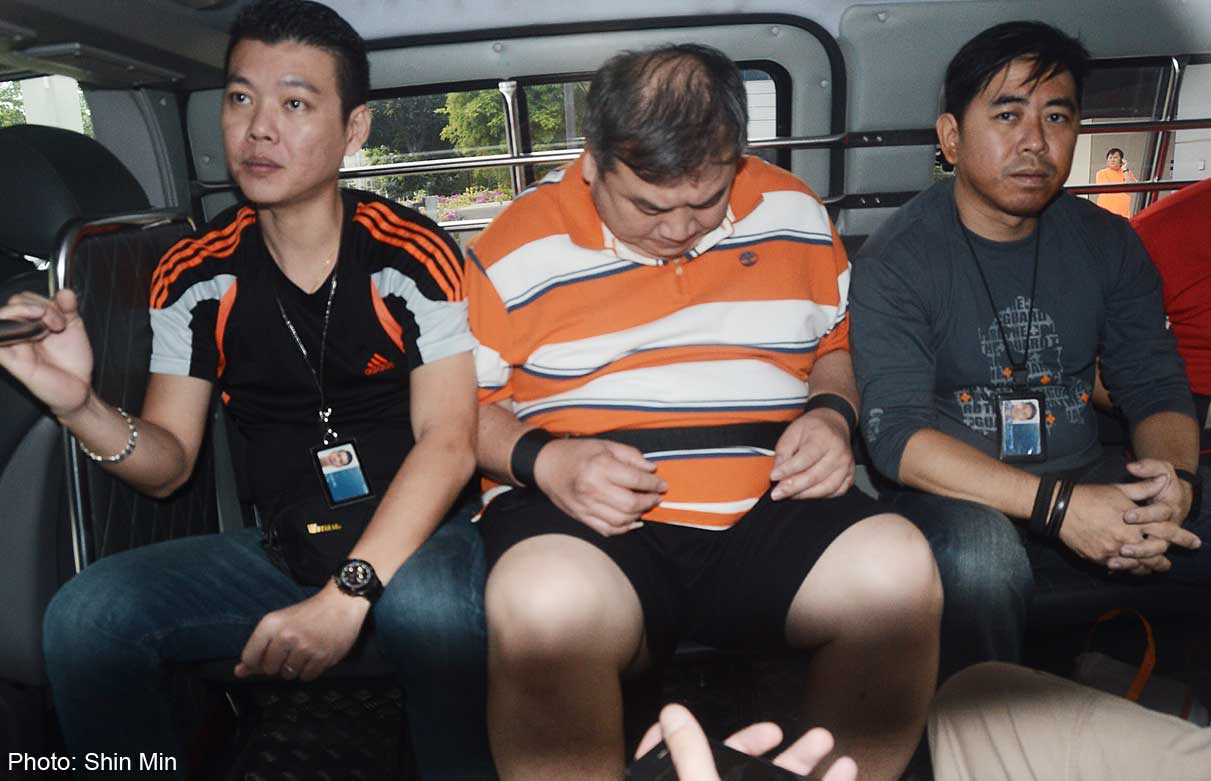 One of the two men allegedly involved in kidnapping the mother of Sheng Siong supermarket boss had his charge amended to a lesser one yesterday.
Heng Chen Boon, 51, a credit card promoter, was previously charged with abetting Lee Sze Yong, 42, in wrongfully confining Madam Ng Lye Poh, then 79, for ransom last year.
Under the Kidnapping Act, Heng faced the death penalty or life imprisonment. But his charge was amended yesterday to one of abetting Lee in abducting Madam Ng.
Heng now faces up to 10 years' jail and a fine if found guilty.
KIDNAPPED
Madam Ng was kidnapped on Jan 8 last year after her daily visit to a market in Hougang Avenue 8.
Between 8.30pm and 11.30pm, Heng allegedly drove a car, in which Madam Ng was wrongfully confined by Lee, to a location near Sembawang Park.
Heng also kept watch over Madam Ng, who was eventually freed unhurt after her son, Mr Lim Hock Chee, dropped off a $2 million ransom at the park.
The duo were nabbed hours later. The full ransom sum was recovered and both men were charged on Jan 10.
A date for Heng's case to be mentioned will be fixed next week in the State Courts.
Odd-job worker Lee still faces the kidnapping charge. If convicted, he faces life imprisonment and caning or death.
The next pre-trial conference is scheduled for April 28 in the High Court, reported The Straits Times Online.

This article was first published on April 10, 2015.
Get The New Paper for more stories.