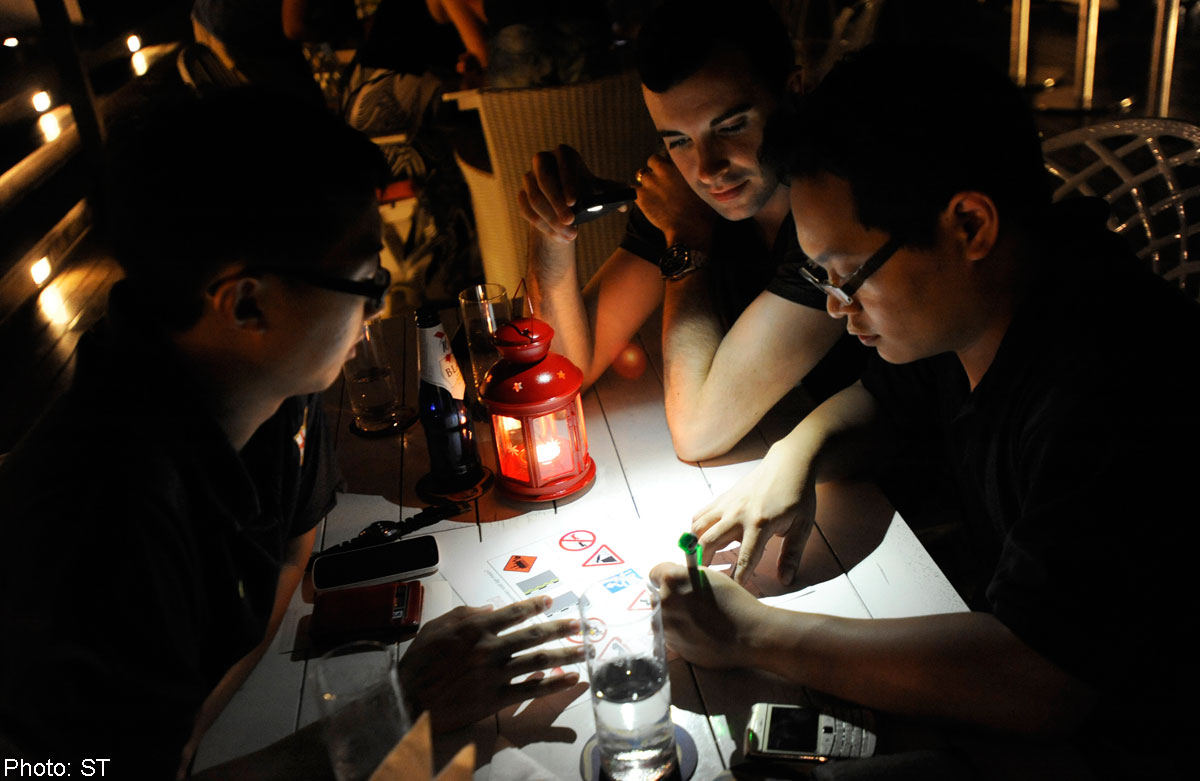 SINGAPORE - Did you know that there is a shrine on Pulau Ubin dedicated to a German girl who fell to her death when she stumbled into a quarry?
This is one of the countless trivia facts in the country's only Singapore-themed pub quiz, SG Tipsy Trivia.
Tired of pub quizzes centred on American and British culture, eight Singaporeans have created their own quiz night, which is held every last Thursday of the month at various cafes and pubs.
About eight teams will have their knowledge of Singapore tested in a quiz split into five categories, such as mental health, civil service and hipsters.
Most of the questions are related to Singapore, but there are some questions with an international focus.
This is so that the quiz does not "alienate anyone" while, at the same time, giving the event a "local feel", according to Mr Laremy Lee, one of SG Tipsy Trivia's co-founders.
"We have a passion (to help) people learn more about Singapore and Singapore-related stuff," said the 30-year-old.
To celebrate its first anniversary, SG Tipsy Trivia will hold a special Christmas charity session at Earshot Cafe, located in Old Parliament Lane, from 7.30pm to 10.30pm on Thursday.
Participants will have to pay an entry fee of $10 instead of the usual $5, which will go to the winning team's choice of charity, as well as foot their food and drink tab.

Get MyPaper for more stories.