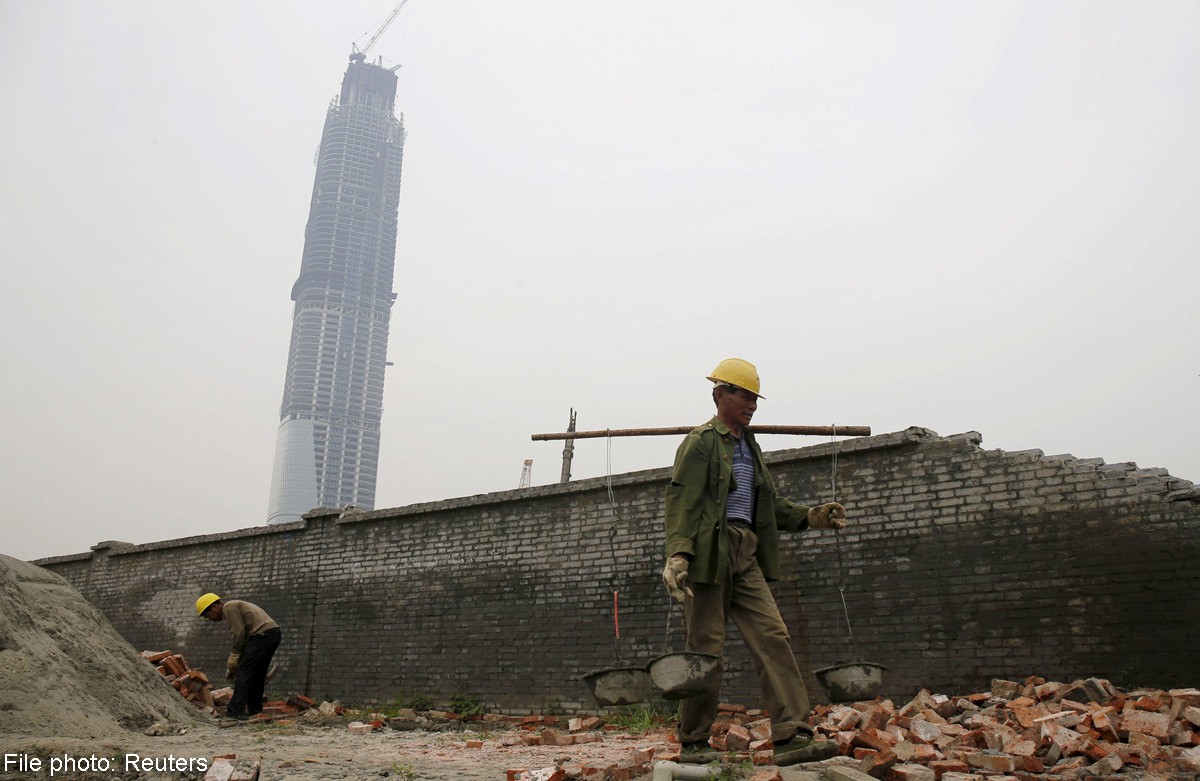 For civil servant Tang Yun, meal-time conversations these days often revolve around one topic: High-speed rail.
Like many people in Jingzhou city, he hopes a new 2,000km line from Shanghai to Chengdu will run through his hometown in Hubei province, known for being the scene of major battles in the Chinese war classic, Romance Of The Three Kingdoms.
"Everyone wants the high-speed rail here," Mr Tang, 56, told The Straits Times. "It'll boost our development greatly."
There is a snag though. The neighbouring city of Jingmen, located 80km to the north, wants the high-speed rail as well, triggering a modern-day battle.
The clamour for high-speed rail is the latest incarnation of the competition for transport infrastructure in China, which in the past took the form of cities or towns jostling for expressways and regular railroads.
Believing that it will lift Jingzhou's economy, a group of local businesses started a petition to the central authorities for the high-speed rail in March, garnering more than 10,000 signatures.
Organiser Chen Wanhai was quoted as saying they are going all-out so "there will be no regrets for future generations".
Not to be outdone, a Jingmen-based company filmed and uploaded a seven-minute video online last month, showcasing the city's "abundant resources" and "hardworking, kind-hearted people".
"Not having a high-speed rail will cause pain in the hearts of all Jingmen people," said the clip, which included interviews with locals championing the project.
At speeds of more than 300kmh, high-speed rail trains are travelling at double or triple the speed of conventional railway trains, boosting efficiency and connectivity between cities, experts say.
A study in 2013 showed that halving the economic distance within the coastal region of Guangdong led to an estimated 10 per cent rise in average business productivity.
Also, a World Bank report last December said high-speed rail was most often used by business travellers, and has boosted tourism in cities along the line.
Given China's slowing growth, the benefits of high-speed rail have now taken on even greater significance.
"Because of the convenience it brings, companies are likelier to base businesses where there is high-speed rail, and people would be more keen to live there," Dr Zhang Ning from Beihang University's school of economics and management told The Straits Times.
"This is why cities are lobbying to be included."
In recent years. there have been at least three other cases of neighbouring cities vying for high-speed rail, whenever a new line is announced.
In 2009, the cities of Shaoyang and Loudi in Hunan both launched mega-petitions in public, with thousands of Shaoyang residents taking to the streets in a mass rally. Both cities were included eventually.
And last September, volunteers in Xinye city in Henan drove a publicity vehicle decorated with slogans into farm areas to rally support, while neighbouring Dengzhou put up banners in cities around China to lobby for their cause.
There is still no result on this.
The authorities have not commented on the contest between Jingzhou and Jingmen, which has occasionally turned ugly.
The company which shot the Jingmen video claimed its people were chased away by angry locals when they visited Jingzhou.
The Shanghai-Chengdu rail project is still undergoing feasibility studies, Chinese media reported. It is uncertain when construction will begin.
Appeals from the public are likely to form only part of the final decision-making process.
"A high-speed rail is a very technical project, which must take into account engineering, economic and political considerations," said Dr Zhang.
For Mr Tang, however, the answer is clear.
"Jingzhou is a bigger city, closer to the Yangtze river, with more history," he said. "The line should come here."
chengwee@sph.com.sg

This article was first published on May 6, 2015.
Get a copy of The Straits Times or go to straitstimes.com for more stories.