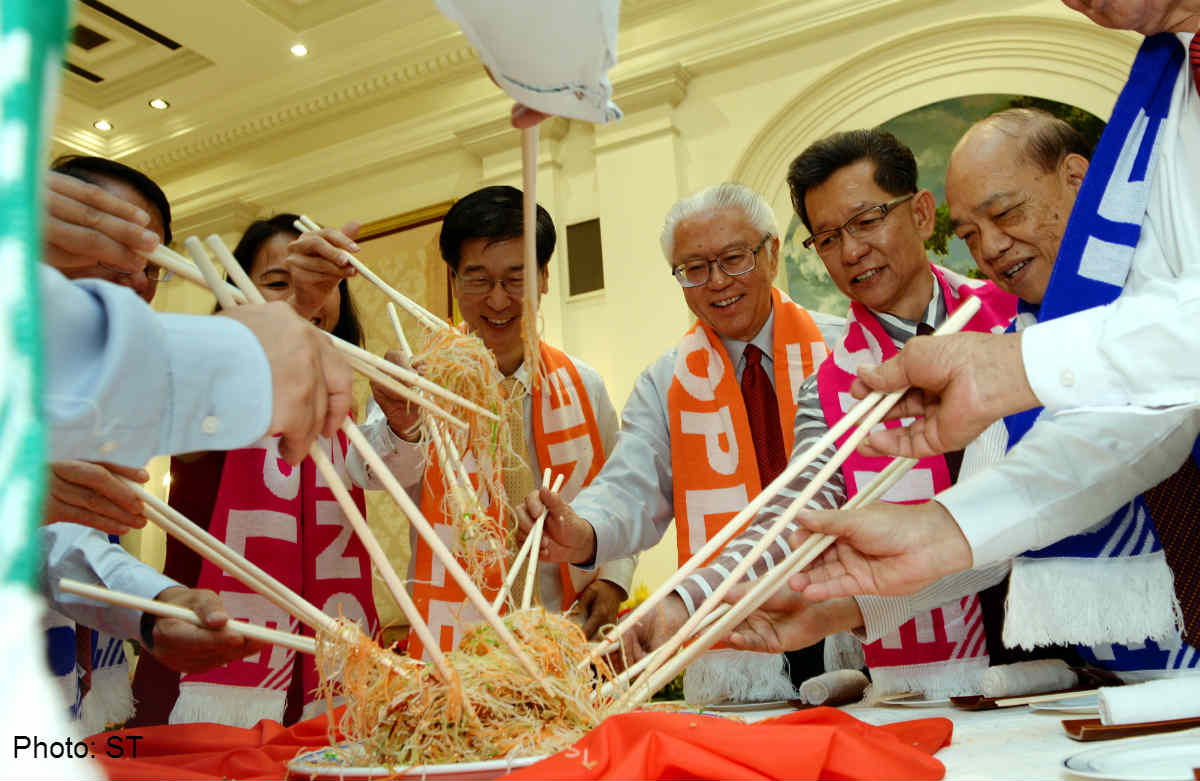 SINGAPORE - President Tony Tan Keng Yam took part in a round of lo hei - tossing raw fish salad for good luck and prosperity - while hosting a lunch at the Istana on Monday.
The event was held to thank 32 sponsors and social sector leaders for their contributions to the Chingay parade last week.
They include representatives of the grassroots movement, four ethnic communities, inter-religious organisations and the youth sector.
Dr Tan also handed out tokens of appreciation. Next year's Chingay will be held on Feb 27 and 28.
ST PHOTO: AZIZ HUSSIN