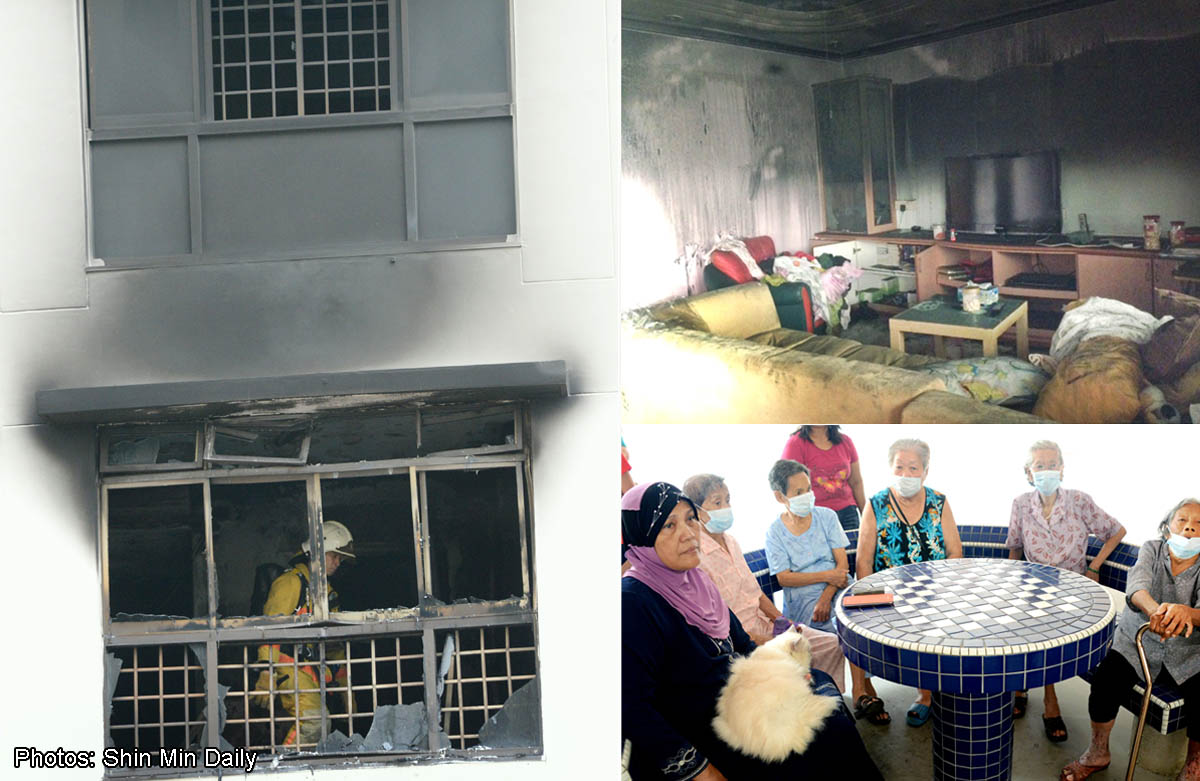 SINGAPORE - A maid carried her elderly stroke-stricken employer on her back to escape from a fire which broke out at a neighbour's unit at 7am this morning.
According to a Shin Min Daily report, a fire broke out on a 8th floor unit of Blk 297C Choa Chu Kang Avenue 2, and sent many residents fleeing from their homes.
The panicked maid tumbled down a flight of stairs while making her way down from the 11th to 10th storey, and she fell to the ground along with her elderly employer.
A male neighbour who passed by promptly carried the elderly lady down the remaining floors to safety.
The residents, mostly elderly, self-evacuated to the void deck, and wore masks to prevent from inhaling the thick smoke.
Residents also told Shin Min reporters that many discarded items lined the 8th floor corridor, which posed as obstructions in times of emergency.
minlee@sph.com.sg