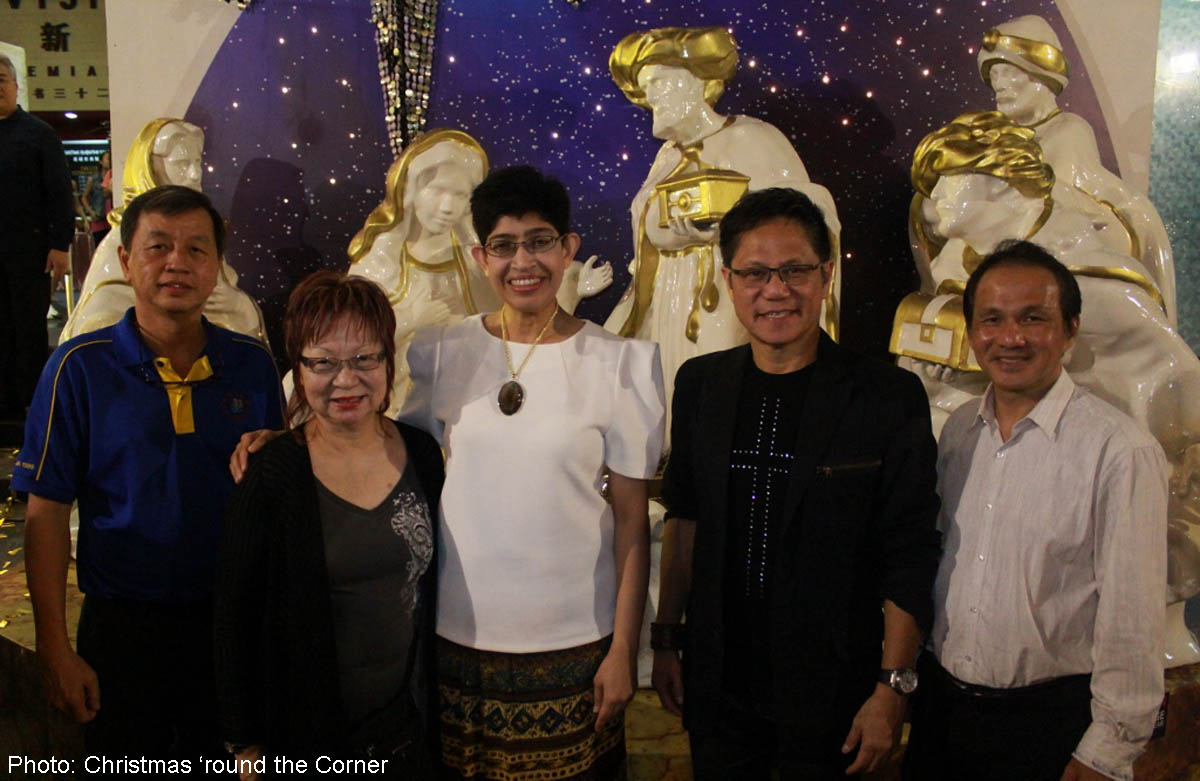 SINGAPORE - More than 800 people attended a light-up ceremony for 'Christmas 'round the corner' held at TOUCHCENTRE in Marine Parade on Dec 6.
The event was organised by Faith Community Baptist Church and officiated by Guest-of-Honour, Associate Professor Fatimah Lateef, Member of Parliament for Marine Parade GRC.
The Marine Parade Constituency Office, Marine Parade Town Council and Marine Parade Merchants' Association worked together with the church to create a more family and community-driven celebration, which will be held from Dec 20 to Dec 25.
Reverend Lawrence Khong, Senior Pastor of Faith Community Baptist Church, said that the church is happy "to have the support of Associate Professor Fatimah Lateef as the community comes together, regardless of race or religion to celebrate Christmas together."
In the light-up ceremony, attendees cradled electronic candles and gathered around a 12-metre-tall Christmas tree adorned with words like 'Love', 'Joy' and 'Peace'. Festive lights along the roads of Marine Parade Central subsequently lit up.
Other highlights of the event included youth performances by ITE College East's Soul Percussion, local Youtube artiste Joie Tan, and Singapore Institute of Management's String Ensemble.
Charity mural and Christmas Festival
In a bid to raise $50,000 for charity, the public is encouraged to participate in the collaborative mural 'Paint for Joy', which consists of 13,872 grids. Beneficiaries include Marine Parade Family Services Centre (MPFSC), Yellow Ribbon Fund, PERTAPIS Education and Welfare Centre, and TOUCH Community Services. The mural will be housed at the open space plaza in front of McDonald's from Dec 6 to Dec 25.
A Christmas Festival will also be held at the same area from Dec 20 to Dec 25. There will be performances from 11.00am till 9.00pm, with activities for the public to participate in. Visitors can either bring a friend along or win a round of table tennis to redeem free coffee from the 'Kopi Joy' coffee booth.
This Christmas event is sponsored and organised by Faith Community Baptist Church (FCBC), co-organised by the Marine Parade Merchants' Association (MPMA), and supported by Marine Parade Constituency Office and Marine Parade Town Council.