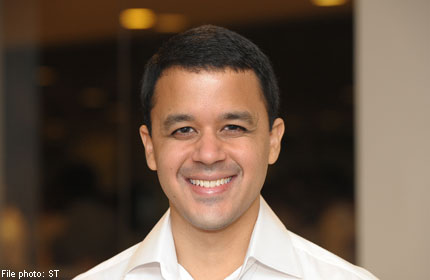 Speaking in Parliament on Monday, Mr de Souza said he drafted the Bill to provide a dedicated piece of legislation to "strongly and potently" address the issue and to criminalise the trafficking of people and minors for purposes such as sexual exploitation, forced incarceration, slave labour, and forced organ trafficking.

Get the full story from The Straits Times.
Here is the transcript of the question and answer in Parliament:
Question: Mr Christopher de Souza: To ask Deputy Prime Minister and Minister for Home Affairs if he can provide an update on the findings of the Inter-Agency Task Force on Trafficking in Persons, in particular how such trafficking can be deterred in or through Singapore.
Answer:
Trafficking in Persons, or TIP in short, is a transnational crime where vulnerable individuals are recruited and conveyed, often through coercive or deceitful means, for the purpose of exploitation. While TIP can affect anyone, it mainly involves women and young children. Singapore is seen as an attractive destination by human trafficking syndicates due to the perception of potential monetary gains.
National Plan of Action (NPA)
Recognising this threat, the Ministry of Home Affairs (MHA), Ministry of Manpower (MOM) and other agencies set up an Inter-Agency Task Force against Trafficking in Persons in 2010, with the aim of implementing Whole-of-Government strategies to combat TIP more effectively.
Since its formation, the Task Force has made substantial progress. Notably, it launched a National Plan of Action last year which focuses on:
a. Prevention of the crime;
b. Protection of victims;
c. Partnership with stakeholders; and
d. Prosecution of offenders. Prevention of TIP
In terms of prevention, our tight border control measures deter perpetrators from trafficking persons into Singapore. Frontline officers are trained to identify victims. Raising public awareness is another key thrust of prevention. In January this year, the Task Force established a grant of up to $80,000 per year to co-fund public awareness initiatives. This is supplemented by other efforts, such as publicising TIP cases through the media.
Partnership with stakeholders
Working with strategic partners to multiply our efforts on the ground is another limb of Singapore's anti- trafficking strategy. At the international level, we partner other countries - whether source, transit or destination - to break the vicious cycle in human trafficking. This in cludes joint efforts to tackle organised crime that profit from the exploitation of the vulnerable.
Indeed, while Singapore has worked hard and continue to do so, source countries too have the responsibility to uplift conditions so that their citizens will not have to resort to desperate and risky ventures. Source countries should not depend solely on downstream measures to address this scourge.
We will also work closely with foreign counterparts to exchange information and organise capacity building workshops to increase law enforcement know ledge. In addition, the Task Force regularly engages and partners Non-Government Organisations to provide victim care and services.
Protection of Victims
The protection of the well-being of victims is particularly critical, especially those who may have been abused. Victims are provided with temporary shelter, food, counselling and medical assistance as appropriate. We are studying the need to have more victim-centric measures to aid the victims in their recovery. Prosecution
To deter trafficking in persons, Singapore relies on tough laws and the effective prosecution of offenders. The Attorney-General's Chambers (AGC), Police and MOM have specialist teams to handle TIP investigations and prosecution.