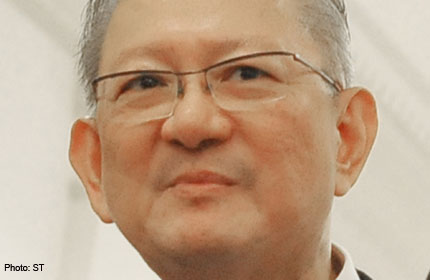 Lim Cheng Hoe, who was chief of protocol at the Ministry of Foreign Affairs (MFA), was charged in court on Thursday with falsifying expense claims of almost $89,000 for wine and pineapple tarts.
The popular pastry - more than 10,000 boxes of it - and wine were purportedly meant to be used as gifts during overseas trips made by MFA officials.
Lim allegedly cheated the ministry, and a separate government unit that handles reimbursements, on 56 and four occasions respectively.
The court heard that he made claims for pineapple tarts and wine from 2008 till last year, which he did not actually pay for or use during the trips.
The 60-year-old allegedly falsified receipts, or used genuine receipts but inflated the claims on the number of items used for official purposes, to cover up his ruse.
In all, he made claims for 10,075 boxes of pineapple tarts and 248 bottles of wine. But only 2,226 boxes of the tarts and 89 bottles of wine were used as gifts for foreign diplomats or delegates.
The amount involved in each of the charges Lim faces ranged from $280 to $5,080.
Lim was protocol chief at the MFA for about 10 years. He headed a section responsible for organising ministerial and presidential trips overseas, and was the go-to guy on diplomatic protocol during his 38 years at MFA.
The ministry, responding to queries from The Straits Times on Thursday, said Lim was suspended from all duties and a police report made, after evidence suggesting misconduct was discovered.
"Whether he remains in service or not depends on the outcome of his case," added the spokesman.
"As the case is before the courts, we cannot comment further."
His lawyer, Mr Philip Fong, asked for the case to be adjourned to make representations.
A pre-trial conference is set for Oct 25. Lim's police bail of $100,000 has been extended.
The maximum penalty for cheating is 10 years' jail and a fine.

Get a copy of The Straits Times or go to straitstimes.com for more stories.

Get My Paper for more stories.