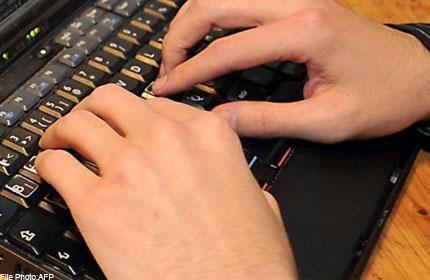 JOHOR BARU: Women who regularly patronise Internet chatrooms are advised to exercise extra caution to avoid becoming victims of conmen.
Malaysian Communications and Multimedia Commission (MCMC) Outreach and Engagement Division head Eneng Faridah Iskandar said conmen, claiming to be from the United Kingdom or the United States, were targeting lonely women, regardless of whether they were married, because they were easy prey.
"These conmen know that these women are lonely and their hearts are crying out for love.
"Besides claiming to be from the UK or US, the conmen will also claim to be militarymen or Masters students facing financial woes."
Eneng said the conmen would switch from chatroom to texting after they had won over their potential victims, as communicating via cell phones would make victims feel closer to them.
"Most of the time, the victims will never get to meet these conmen. There was a case where a victim waited outside the Kuala Lumpur International Airport, all ready to deposit money into a bank account number given by the conman.
"The victim believed the man had been detained inside the airport, when actually he might not have even come to the country," Eneng said at MCMC's TWTUP Johor 2013 programme at the Iskandar Malaysia Information Centre here yesterday.
Eneng said the MCMC needed to focus on strengthening its enforcement and education strategies to fight cyber crime, which was no different from solving crime in the real world.
"We also need to do stakeouts and get all the evidence to convict culprits.
"When people go online, they normally use different identities," she said, adding that a digital forensic laboratory was set up early this year to curb cyber crimes.