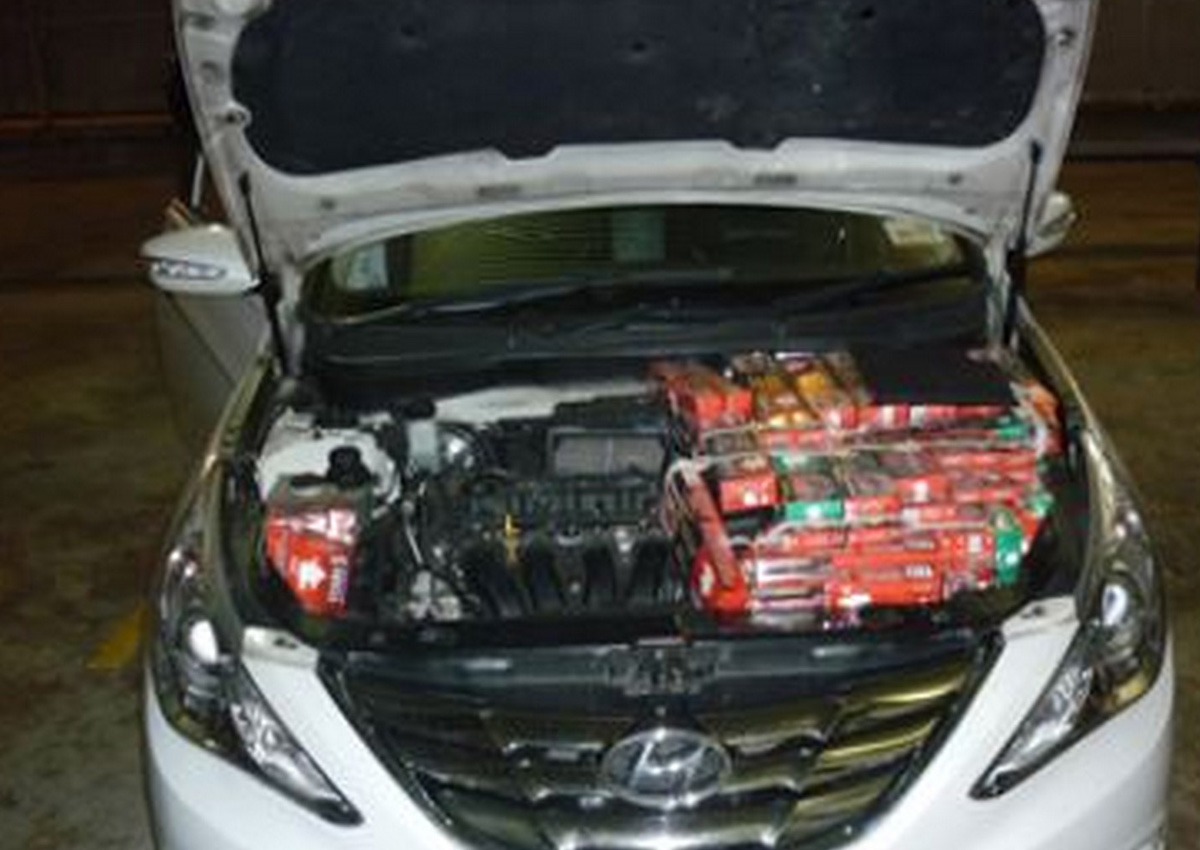 SINGAPORE - Contraband cigarettes worth more than $140,000 were seized at Woodlands Checkpoint in two smuggling attempts on Thursday (Oct 22), the Immigration and Checkpoints Authority (ICA) said in a press statement on Friday.
ICA said that at about 5.30am, a lone 44-year-old male driving a Malaysia-registered bus was directed for further checks upon arrival at the checkpoint. Upon investigation, officers uncovered a total of 995 cartons of duty-unpaid cigarettes in the modified air conditioner duct behind the overhead luggage compartment.
On the same day at about 6.20pm, the ICA officers uncovered 224 cartons and 1261 packets of contraband cigarettes in various modified compartments of a Malaysia-registered car when it was directed for further checks upon arrival. The 53-year-old male driver was accompanied by a 58-year-old male passenger.
The total duty as well as Goods and Services Tax evaded amounted to approximately $104,380 and $9,960 respectively.
All the three Malaysians, exhibits and vehicles for both cases were handed over to Singapore Customs for further investigations. The vehicles used in the commission of such offences are liable to be forfeited.
ICA added that the same method of concealment could similarly be used to smuggle dangerous materials such as weapons or explosives into Singapore.
debwong@sph.com.sg