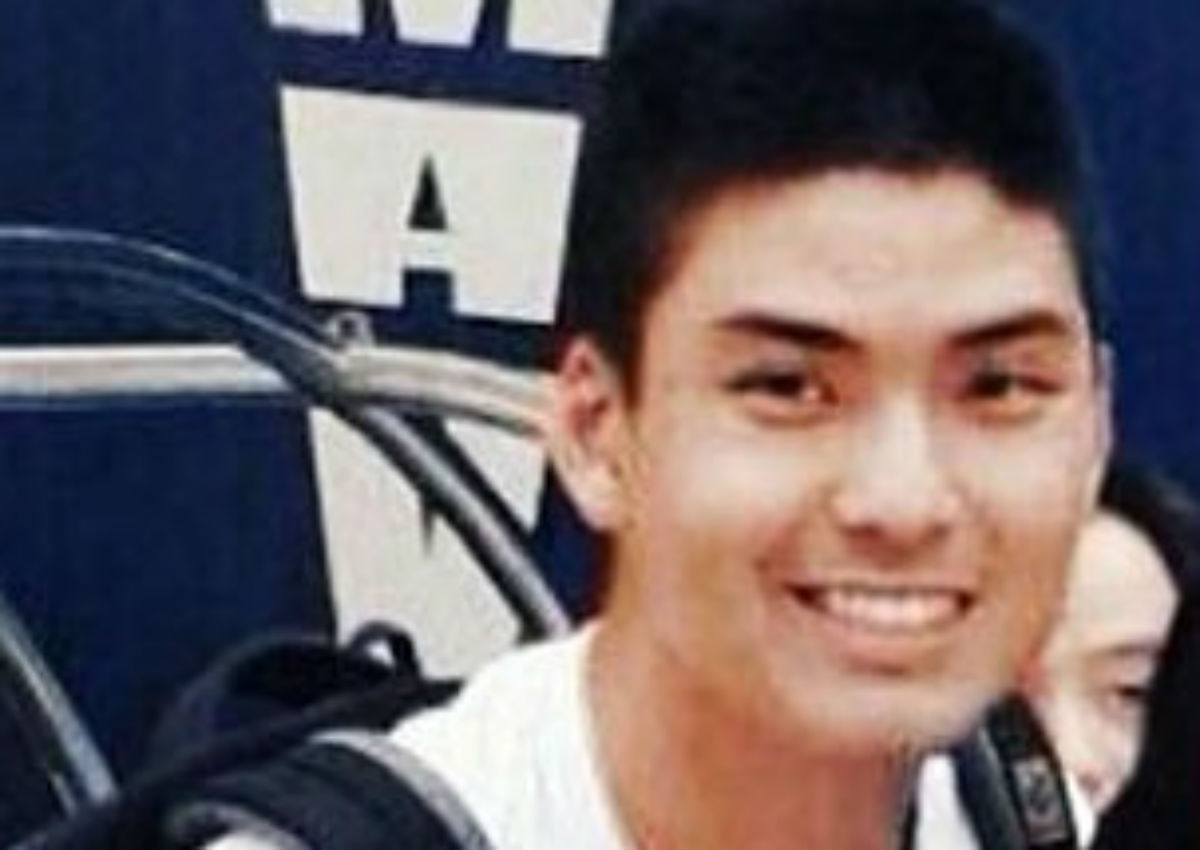 Debate on whether sentence is harsh or light, but all agree it brings clarity on punishment regime
The decision to sentence 25-year-old Brian Joseph Chow to 11/2 months of jail for evading national service (NS) enlistment for more than six years has drawn a host of contrasting reactions.
Some believe the punishment was too harsh, others say it was too light. Questions were also raised on why he was given a "discount" on his sentence for doing well in NS, which he served after surrendering in May 2013.
IT manager Joshua Tan, 35, said: "NS is, after all, a national duty. Shouldn't everyone serving this obligation be expected to do their best?"
But those interviewed, including parents, MPs, lawyers and defence analysts, all agreed on one thing - last Thursday's decision by Justice Chan Seng Onn has brought much needed clarity on the punishment regime for Singaporean NS defaulters.
THE JUDGMENT
In sentencing Chow, the judge laid down detailed sentencing guidelines for future cases, ruling that prison is warranted for individuals who have a "substantial connection" to this country but evaded NS by remaining overseas without permission for two years or more.
A person who has a substantial connection has enjoyed the benefits of citizenship, such as receiving an education here from young, or retains links to the country, such as one's family residing here.
Justice Chan declined to give benchmarks for Singaporeans who left the country at a young age and had little connection to the country.
According to the Enlistment Act, anyone who fails to fulfil his NS obligation could face up to three years in prison or a fine of up to $10,000, or both. But Justice Chan, in his judgment, produced a graph charting benchmark prison terms against the number of years a defaulter has stayed away without a valid exit permit. Key factors to take into account are if the offender voluntarily surrendered or was arrested, and if he pleaded guilty or claimed trial.
The age of the offender should also be taken into account. The older he is, the higher the baseline sentence should be, since he would likely have lower fitness over the course of his NS, including reservist.
The judge also highlighted a "discount" range for offenders who produced an "exceptional" performance in NS. Depending on the age of the defaulter, these discounts range from two months for those below 20, to half a month for offenders between 35 and 40 years of age.
So, someone prosecuted after the age of 38, for instance, after he was arrested and claimed trial, could face a jail term closer to the maximum three years.
In Chow's case, Justice Chan said that he would have been jailed for three months, if not for his exceptional performance during his NS.
EQUITY AND UNIVERSALITY
Describing NS as the cornerstone of Singapore's defence and security, Justice Chan highlighted the three principles underpinning NS - national security, equity and universality.
He explained that NS has to be served in accordance with the prevailing defence policy, which is set by the Defence Ministry (Mindef), and it was not open to an individual to choose unilaterally when he would discharge his obligations.
Universality boils down to the idea that all who are fit to serve NS must serve. Otherwise, it could lead to feelings of unfairness and undermine morale and commitment among those who have to serve NS.
Equity requires that everyone be treated in the same way under the NS regime.
"NS is about each Singaporean male citizen performing his fair share towards Singapore's national defence, regardless of his background or circumstances," said Justice Chan, adding that this also involves sacrifice on the part of enlistees to postpone their personal goals, including continuing their education, to fulfil their duties.
As for ruling that prison is warranted for those who defaulted on NS for more than two years, the judge pointed to Mindef's statement delivered by then Defence Minister Teo Chee Hean in Parliament in 2006, to address the public outcry over pianist Melvyn Tan receiving just a $3,000 fine for evading NS.
Having gone to England in 1969 at the age of 12 to study music, Mr Tan did not return for 28 years. He was arrested after returning here in 2005 at the age of 49, as a British citizen, to visit his ageing parents.
SPLIT VIEWS
Parents with children studying overseas saw the jail term for Chow as harsh, but those whose children are being educated locally called it lenient. Ms Geraldine Shum, 50, who has a 19-year-old in NS, believes the jail term should have been longer. "It was unfair for him to complete his university studies first, when his peers have to serve."
But engineer Chua Kim Loong, who lives with his family in Australia and has two teenage sons, believes jail for Chow was too strict.
"It is ridiculous that someone who came back to serve, and with distinction, can still be jailed. He may lose his sense of belonging to this place after being in prison," said the 45-year-old.
Housewife Julie Koh, 52, who has a 13-year-old son who intends to return from the United States to serve his NS, added that she knew of young Singaporean men who defaulted and have no intention of coming back. "They basically get away scot-free. But the boy in this case came back."
DETERRENCE
Some NSmen also agreed that jail was not appropriate, since the black mark would remain with the 25-year-old after serving his time.
Said 26-year-old student Daryl Zeng, who returned to Singapore in 2008 to serve his NS after seven years in Australia: "A jail term could ruin one's future prospects."
But 21-year-old student Mark Ng, who returned for NS in 2010 after living abroad for over five years, said a fine was not enough of a deterrent, "especially considering that those who can afford to study overseas usually come from affluent families".
Many other NSmen whom The Sunday Times spoke to saw the punishment as either fair or lenient.
Student Lester Foo, 20, was perturbed that Chow's "exceptional performance" could earn him a "discount". "It seems to be sending the message that it is okay to evade NS then come back to serve, and as long as you do well, your sentence won't be as heavy," he said.
Many NSmen also agreed that NS should entail sacrifice - whether it be putting studies on hold, or having to cope with an unfamiliar environment after many years abroad.
Mr Clement Chum, 21, who moved to China at the age of three, returned for NS in 2013. He urged the Government to do more to help overseas Singaporeans keep a strong sense of national identity.
TIMELY REMINDER
MPs, lawyers and experts The Sunday Times spoke to all agreed that the sentencing guideline made the issue clearer and was timely, especially with more parents now being able to afford an overseas education for their children. Said lawyer Gloria James: "There may be an increase in the number of such cases."
Added veteran lawyer Amolat Singh: "It is a useful guide. It helps us advise clients on the possible sentences they could face."
Some highlighted that defaulters who have stayed away for more than two years will now be even more reluctant to return, while those who have not reached the two-year mark could be swayed to return as soon as possible.
The judgment has also made clear that dodging NS is a very serious issue. Defence analyst Ho Shu Huang, an associate research fellow at the S. Rajaratnam School of International Studies, said people will think twice before assuming they can stay away illegally, then hope for a fine by bringing up a host of mitigating factors.
Mr Vikram Nair, chairman of the Government Parliamentary Committee (GPC) for Defence and Foreign Affairs, described the ruling as sending a "strong message". "I have some sympathy for (Chow), because he came back and had a good service record. But I think the important message... is that one should not take NS call-ups lightly."
Mr Amrin Amin, Parliamentary Secretary for Home Affairs and deputy chairman of the Defence and Foreign Affairs GPC, reiterated that NS is critical for a small country like Singapore, and "there are serious consequences to be faced for people who shirk their responsibilities".
Some parents seek more flexibility on NS deferment
More flexibility - that is what some parents, especially those with children studying overseas, are looking for when it comes to national service (NS).
Pastor Richard Tan, who has been living in New Zealand and Australia for about 14 years, is one such parent.
His son Nathaniel, who is turning 14 and studying in a high school in Perth, left Singapore when he was nine months old.
While making it clear that his son wants to serve NS, and will adhere to any call-up, Mr Tan, 50, prefers that the teenager be allowed to finish his university studies first, so as "not to lose momentum".
He said: "Instead of being disruptive, why can't we extend deferment?"
Under current rules, the Defence Ministry allows servicemen who have gained admission to study medicine at a local university and those awarded the Public Service Commission (PSC) Overseas Merit Scholarship (OMS) to be granted deferment from their NS to pursue their university studies first.
Deferments are also considered for those with "exceptional talent", Defence Minister Ng Eng Hen said in a media interview last year.
This includes the likes of national swimmers Joseph Schooling and Quah Zheng Wen, who are seen as potential Olympic medallists.
Full-time national serviceman Samuel Lim, a 25-year-old PSC OMS scholar, disrupted his NS in 2010 to study public policy at The Fels Institute at the University of Pennsylvania before returning two years ago.
He said that his university experience gave him perspectives which made his NS experience more meaningful. He also pointed out that despite his age, he did not face any problems interacting with younger servicemen.
There were suggestions to give all Singaporeans the choice of attending university, whether overseas or locally, before serving NS.
Either way, they will enter the job market at the same time.
But defence analyst Ho Shu Huang said this could give rise to "knock-on effects" - from unpredictable NS intake sizes to insufficient university places because of a sudden surge in demand.
And this may not be fair to everyone.
"Not all qualify for university. Allowing this group to defer would come across as being unfair," he said.
Some parents are also convinced of the benefits of serving NS first.
A 49-year-old mother, who wanted to be known only as Mrs Chia, said NS was good for her 19-year-old son.
She said that the stint allowed him to mature and gave him time to think about what he wanted to pursue in life.
Dominic Teo and Calvin Yang
NS REQUIREMENTS
Every Singaporean male must do national service.
Between 13 and 161/2 years old
• An exit permit is needed for overseas travel of three months or longer
• A bond of $75,000 or half of the parents' combined annual gross income for the preceding year, whichever is higher, is required if the child is out of the country for two years or longer.
Older than 161/2 but yet to enlist
• Exit permit and bond are required for overseas travel of three months or longer.
At 16 1/2 years old
• A letter will be sent to inform individual about registering via the NS portal. Registration is scheduled by birth date.
• Complete pre-enlistment documentation and book a date for medical screening. • Prepare and take physical proficiency test before enlistment.
• Apply for deferment if taking the GCE A levels, full-time diploma or equivalent.
Two months before enlistment
• Enlistment notice, with details like reporting time and venue, is sent two months before scheduled enlistment date. Individuals must report to camp on the date of enlistment.

This article was first published on February 14, 2016.
Get a copy of The Straits Times or go to straitstimes.com for more stories.