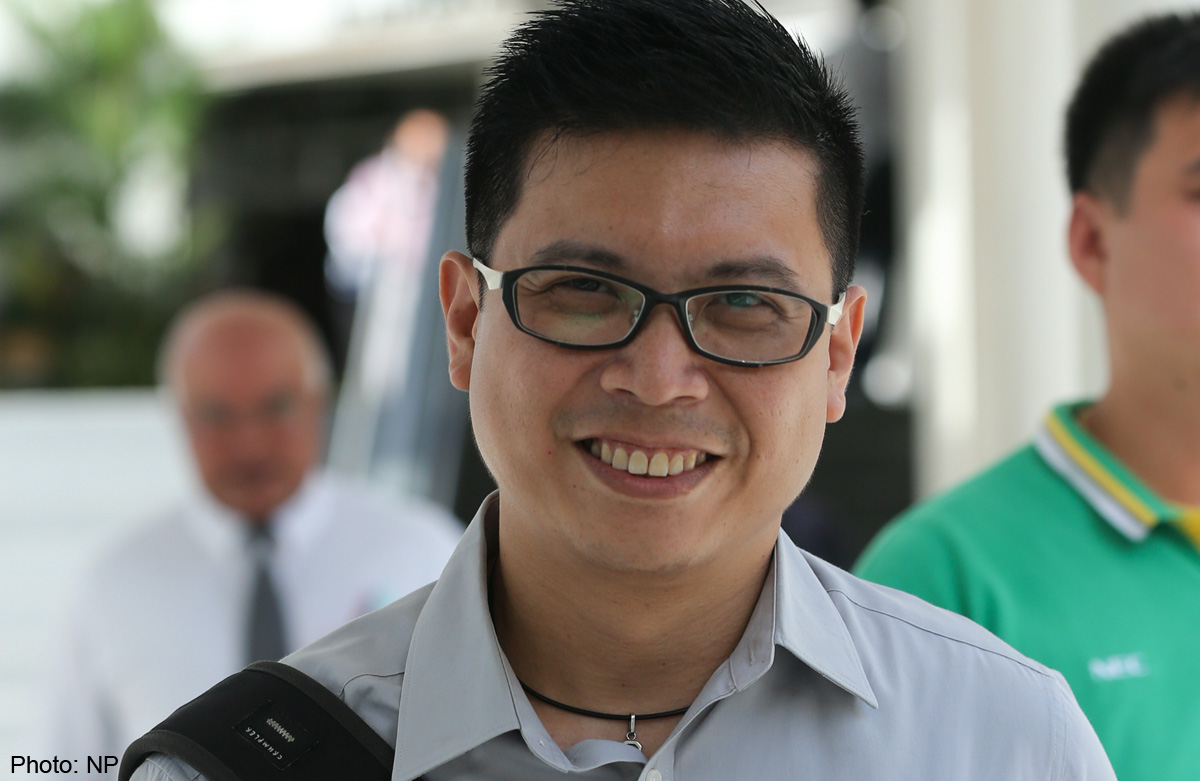 A married police officer was yesterday fined $4,000 for misusing the police system to check on his mistress.
Rick Goh Fu Yuan, 38, pleaded guilty to accessing data on a computer without authorisation, one of three charges against him. The other two charges were taken into consideration during sentencing.
Goh, who held the rank of Senior Station Inspector, was attached to the Central Police Division and deployed as a court officer.
He was having an affair with Ms Joice Rosiana, 28, an admin executive.
They met while Goh was studying for a degree in management and security studies at SIM University in 2010.
As Ms Joice also worked at the Central Police Division, they would meet every day and became close, with Goh often sending her home.
By June 2011, he had started to distance himself from her because he felt the relationship was becoming an "inappropriate association".
In November that year, Goh's wife started complaining to him about receiving nuisance calls from a person who claimed that he had been "inappropriately associating" with a third party.
Goh suspected that Ms Joice was behind this and wanted to make a police report against her.
He had some of her details because he had previously done several online transactions on her behalf.
On Nov 11, 2011, Goh logged into the Frontline Officer Computerised System (Focus), where he keyed in Ms Joice's identity card number.
The system enables authorised officers to lodge police reports and carry out searches on reports filed by members of the public and Goh needed more details about Ms Joice to make a police report against her.
Goh's acts were uncovered while police officers were investigating his report against Ms Joice.
In mitigation, defence lawyer Michael Chia said his client wanted to make sure that Ms Joice's information was accurate before he made a report against her.
BRIGHT FUTURE
"(Goh) actually had a bright future ahead of him and he would have had the opportunity to serve the nation had this one foolish act not occurred. Of course, he should have known better," Mr Chia said.
He added that his client committed the act in a moment of "absolute folly and desperation to protect his then wife from harassment".
A police spokesman said Goh had been interdicted from service since Dec 1 last year. The Singapore Police Force (SPF) will be starting disciplinary proceedings against him.
"As law enforcers, SPF officers are expected to abide by the law, and set a good example. Officers who commit offences can expect to be charged in court and be dealt with in accordance with the law," the spokesman said.

This article was first published on Apr 29, 2015.
Get The New Paper for more stories.