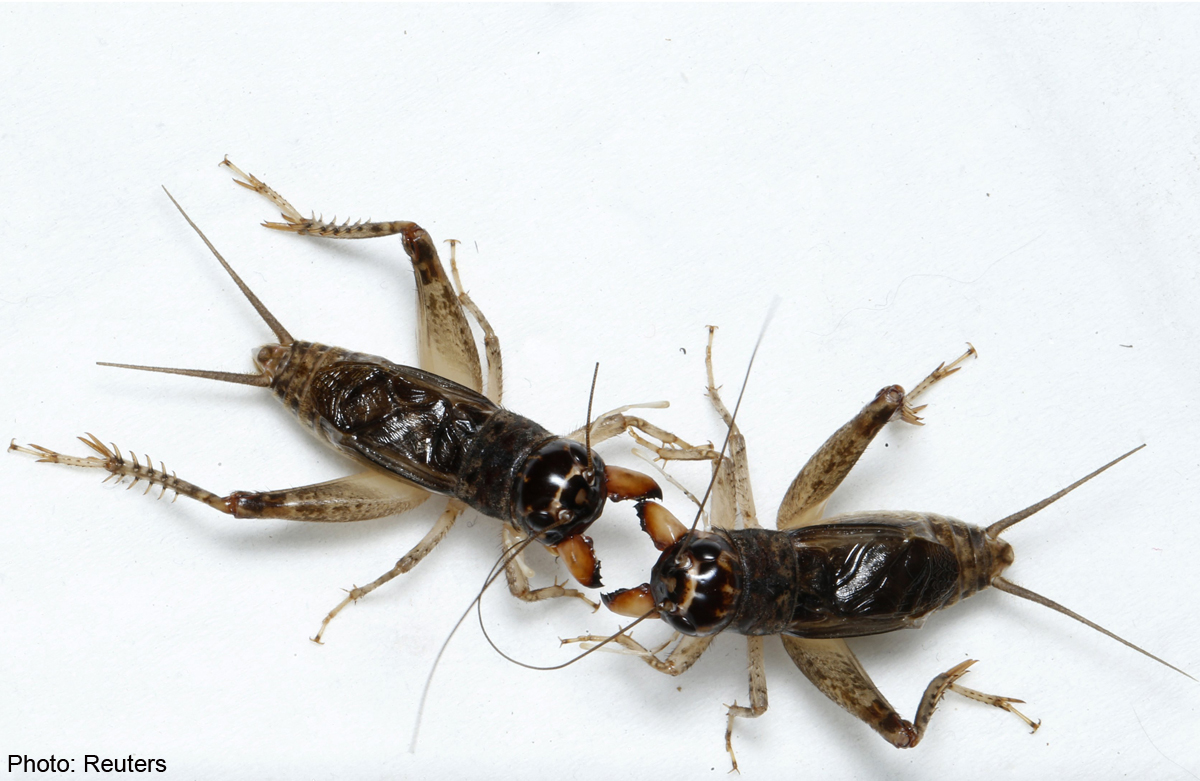 SINGAPORE- A loan-shark runner was caught on the hop just as he was about to release hundreds of live crickets in a debtor's flat.
Police officers, acting on a tip-off, spotted Seah Wee Beng, 41, acting suspiciously on the 11th floor of a block of flats in Jurong West at about 4am on Sept 3. They arrested him and seized a black marker and seven boxes of crickets.
Seah, a cook, confessed to working for two illegal moneylenders. He was intending to scribble loan-shark graffiti on a wall by the debtor's flat, and then release the insects in the flat. Investigations revealed he had vandalised two flats a month earlier.
A district court yesterday sentenced him to 15 months in jail and six strokes of the cane for two counts of harassment. Two other charges were taken into consideration.
Seah fell into the clutches of the loan sharks when he could not repay loans for football gambling. They got him to work for them and would offset his debt by $100 for each house he harassed.
In August, he scribbled a debtor's name, address and identity card number on the wall of the lift lobby of a block of flats in Ang Mo Kio. He then padlocked the metal gate of the debtor's unit with a bicycle lock and splashed black paint on the door. A few days later, he threw black paint on the door of a flat in Hougang.
On each count of harassment, Seah could have been jailed for up to five years, fined up to $50,000 and caned up to six times.

Get a copy of The Straits Times or go to straitstimes.com for more stories.