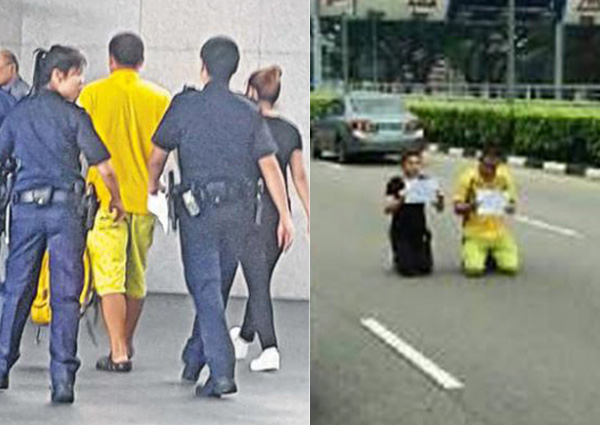 The couple who were seen kneeling down in the middle of Bendemeer Road for two and a half hours on Aug 24 have been arrested by the police.
According to a Shin Min Daily News report, the husband and wife were seen kneeling down outside the Ministry of Manpower (MOM) from around 10.30am to 12pm that day.
Police then brought them to MOM for questioning. They were arrested after several hours of interrogation.
It is understood that the couple -- who are from China -- had been kneeling to air their grievances over a contract dispute.
A witness said that they were causing a scene over their work permits. They apparently kept threatening suicide before dashing out onto the road.
It is believed that the woman had paid an agency fee of S$6,000 so that she could work in Singapore. However, she later quit the job of her own accord and wanted to return home.
She then asked for her agency fee back, but the local agency was only willing to return her S$1,000, which she refused to accept.

Visit STOMP for more stories.