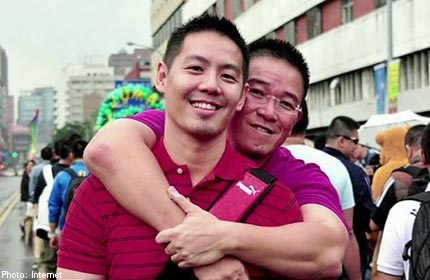 SINGAPORE - The Court of Appeal on Wednesday rejected two separate challenges to strike down Section 377A of the Penal Code, which criminalises sex between men.
It was previously reported that gay couple Gary Lim, 46, and Kenneth Chee, 38, as well as 51-year-old Tan Eng Hong, were urging the court to strike down or modify the provision.
According to The Straits Times, their argument is that Section 377A infringes their rights to equality under Article 12 of the Constitution and violates their rights to life and personal liberty under Article 9.
Lawyers representing the couple and Mr Tan had previously argued that the law was initially enacted in 1938 to suppress male prostitution, and was not intended to criminalise private, consensual conduct between adult men.
The Attorney-General's Chambers, however, asserts that the provision does not breach the Constitution.
Section 377A criminalises acts of "gross indecency" between men, without distinctions on whether it is in a public or private space, and imposes a maximum jail term of two years.
The Straits Times reports that Mr Tan was the first to challenge the controversial statute in 2010, after he was charged with having oral sex with another man in a public toilet.
Mr Lim and Mr Chee later filed their own challenge.
seanyap@sph.com.sg