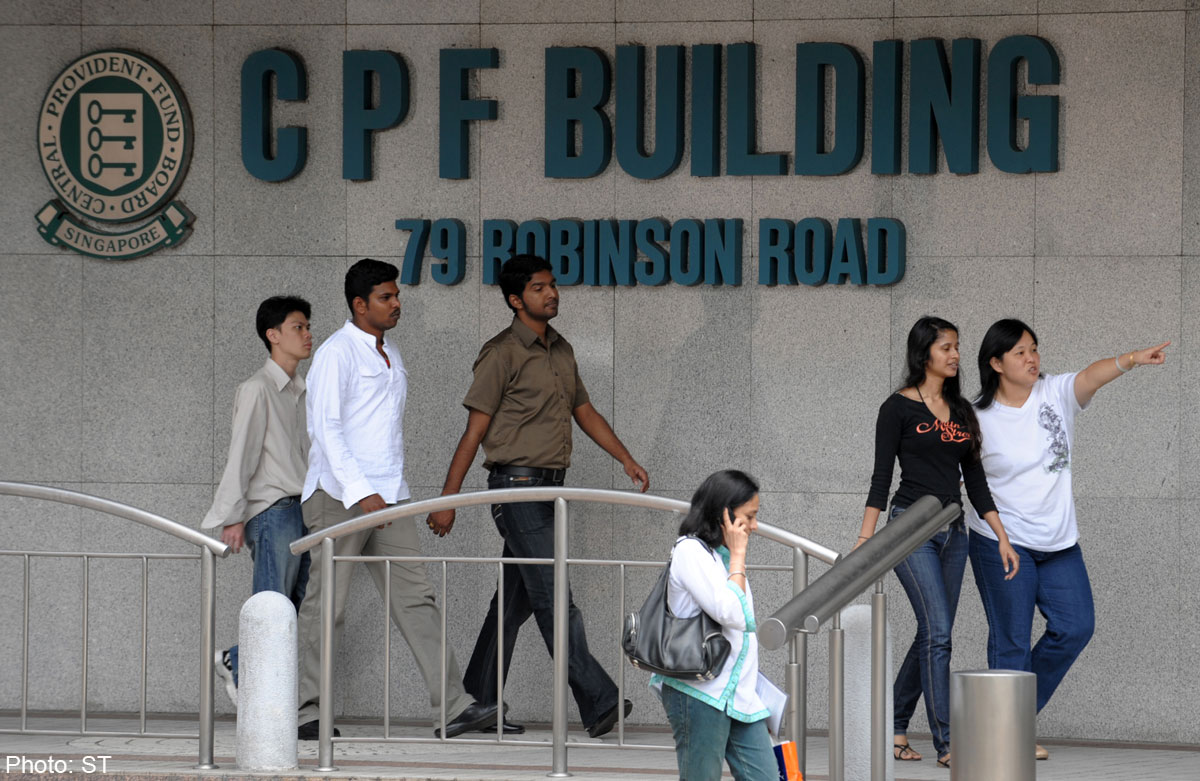 SINGAPORE - The CPF Board (CPFB) has recovered about $420 million in Central Provident Fund (CPF) arrears that will benefit about 250,000 local workers from cases closed in 2013.
This is up from the $293 million recovered in 2012.
The increase is attributed to the step-up in enforcement efforts by CPFB, as well as an increased awareness of workers' rights, generated by the WorkRight Initiative.
The recovered arrears came from underpayment, non-payment and late payment of CPF contributions by employers.
For the first two cases, CPFB recovered $16.6 million from 3,900 errant employers in industries such as security, cleaning and food & beverage. This benefitted more than 19,000 employees.
The board also found that an average of 3,600 employers made CPF contributions late each month. After detecting the late payments and conducting follow-up enforcement actions, $406.6 million was recovered, assisting 230,000 workers.
The board cited the case of Mdm Teng and Mdm Goh (not their real names), who had been working part-time in a neighbourhood minimart. The two reported that their employer had not been paying their CPF contributions since 2004 via the WorkRight hotline.
After investigating their complaint, CPFB helped them recover more than $20,000 in unpaid CPF contributions. About $80,000 in CPF contributions in total was recovered, which was owed to more than 20 employees of the minimart.
"I am happy that CPF Board managed to help me recover my money. I also managed to get Workfare after this. It's a bonus that my call helped my old colleagues at the minimart." said Mdm Teng.
Mr Ng Hock Keong, Director of Enforcement Division at CPFB, said, "All employees, who are Singapore Citizens or Permanent Residents, are entitled to CPF contributions from their employers, even if they work on a part-time basis. The majority of employers are actually compliant and understand their CPF obligations to their employees. The WorkRight campaign has further raised awareness amongst employees of their CPF rights. This has enabled us take swifter action against errant employers as more workers are now coming forward to check their CPF entitlements."
In 2013, 41 employers were convicted for non-payment and underpayment of CPF, while 202 were convicted for late payment.
All convicted employers were fined and ordered to pay the CPF arrears by the Subordinate Court.
The CPFB has increased the general penalties for non-compliance with the CPF Act.
From Jan this year, first-time offenders may be fined up to $5,000 and/or imprisoned for up to 6 months. Subsequent offenders may face fines of up to $10,000 and/or imprisonment of up to 12 months.
To report non-payment or underpayment of CPF contributions, or non-compliance with the Employment Act, members of the public can call 1800-221-9922 or email workright@mom.gov.sg. All information provided will be kept strictly confidential.
ellenja@sph.com.sg