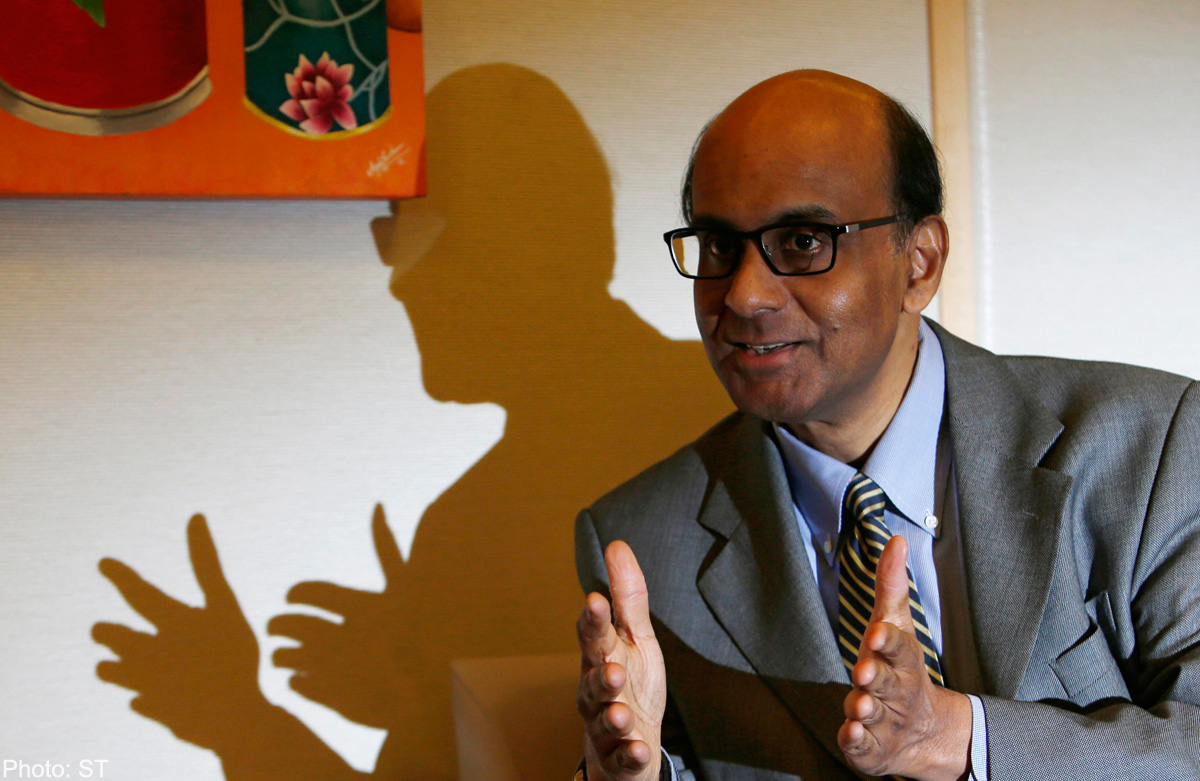 Deputy Prime Minister Tharman Shanmugaratnam defended the Central Provident Fund (CPF) yesterday, saying it is recognised internationally as a robust and sustainable system.
"We've provided a guarantee and a very fair rate of return that is not easy to beat in the market," said Mr Tharman, who is also Finance Minister. "The difference in our case is that we take risk away from the ordinary citizen.
"If you're wealthy, you're well-off and you know how to manage a large amount of finances, then that's a different matter.
"But experience has shown in the United States, Europe and United Kingdom that for most people, it's not wise to put too much investment risk on them."
Following recent calls for more transparency about the CPF system, he said that it currently provides "very significant flexibility".
Members can use funds to pay off housing loans, while in retirement it provides MediShield cover. "Not everyone realises that the Minimum Sum is not $155,000 but it's half of that if you use your housing pledge," he said.
"Significant amounts of money can in fact be taken out to be used, to be saved as you wish or to be used to meet immediate means."
He further explained that the CPF Board invests entirely in Singapore government securities, of which the interest rate is known.
The Government then takes on the risk itself through investments, mainly in the Government of Singapore Investment Corporation (GIC), as well as in the Monetary Authority of Singapore.
Even with the GIC publishing its returns, Mr Tharman said: "It doesn't affect the CPF member because he or she is assured of a fair rate of return with no risk."
This, he said, is unique among social security systems around the world. He cited pensioners elsewhere who have had their retirement savings wiped out because of the global financial crisis.
Mr Tharman said the Government is still working on strengthening the system, without providing further details.
The Finance Minister also acknowledged several challenges faced by the CPF system in meeting inflation and basic retirement needs. "These will change over time, because today's generation of retirees has more needs and would like to have a different life in retirement compared to even 20 years ago. That's natural with progress."
Prime Minister Lee Hsien Loong is expected to talk about CPF at the upcoming National Day Rally.
Mr Tharman - who is also an MP for Jurong GRC - was speaking at the fourth annual Jurong Lake Run last night, which drew 16,000 participants ranging from babies in strollers to 84-year-olds and raised $150,000 for five beneficiaries.
Last week, it was announced that Jurong Lake District will be a test bed for a "smart nation". Later this year, 15 innovations - such as automatically adjusting light timings to ease the gridlock for motorists - will be tested there.
Mr Tharman said it is an ideal model of how heritage - such as the Chinese and Japanese gardens - can be preserved alongside innovation.
He said: "An important part of the future is how we can use technology to make everyday living better... It's a whole range of possibilities."

This article was first published on June 22, 2014.
Get a copy of The Straits Times or go to straitstimes.com for more stories.