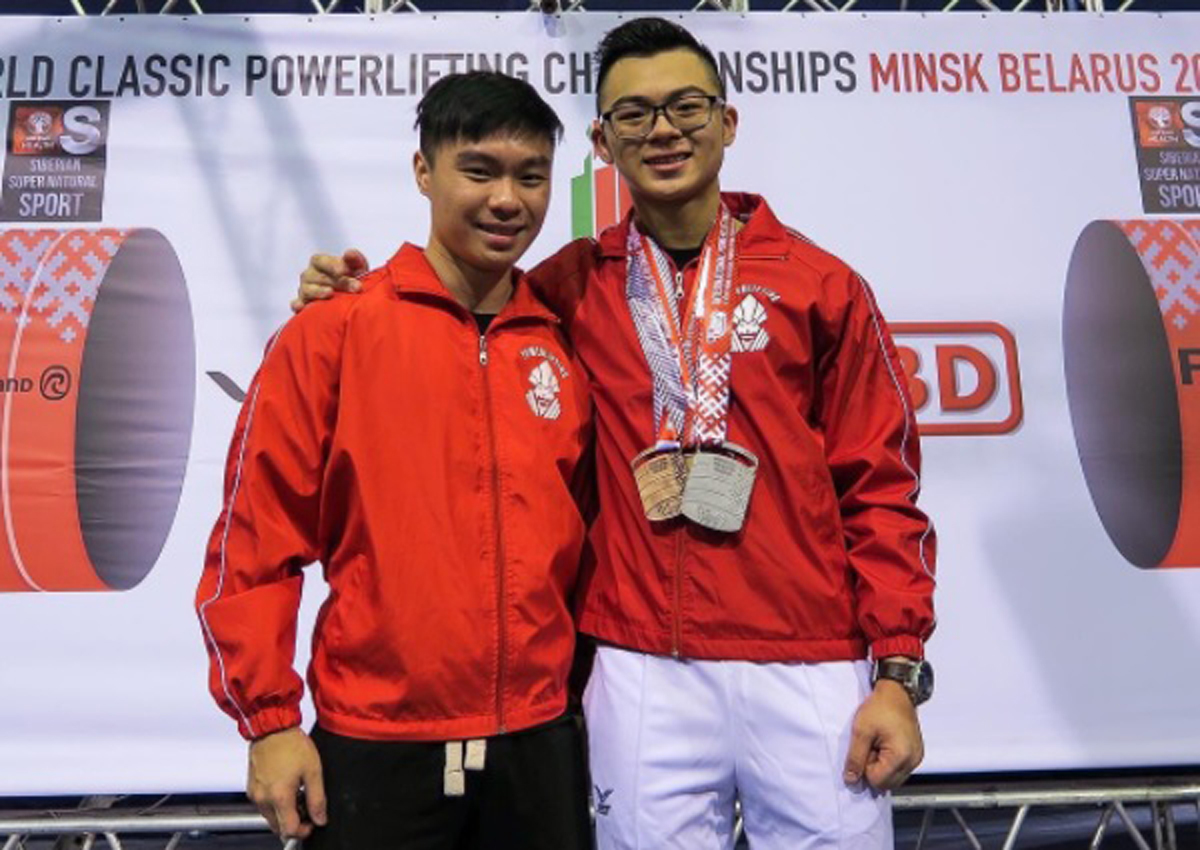 Just days after claiming the squat world record of 208kg on June 19, Singaporean powerlifter Matthew Yap was left stranded in the very place he attained his achievement. 
At 1.02am this morning (June 22), Powerlifting Singapore posted on Facebook that Yap and his brother cum coach, Marcus Yap, had been "detained in Minsk, Belarus, due to some visa mix ups".
With their flights missed and the need to rebook their flights, Ms Daphne Loo, the media officer of Powerlifting Singapore, started a crowdfunding campaign to help bring the boys back home. 
According to her post on GIVE Asia, the powerlifters had arrived in Belarus on June 16 and told that a visa-on-arrival wasn't required.
However, on departure from Minsk International Airport, Belarus, they were detained for questioning due to the visa mix-up and had to pay about $833 for their release.
Explaining that they had no money, the officials eventually waived the fine and merely told them to book their own air tickets back to Singapore.
As if it wasn't bad enough, they soon found out that an air ticket to Singapore cost almost $1.5k.
The two brothers had reportedly worked part-time and saved up $5.5k for their trip to Belarus in a bid for Matthew Yap to win the world record at the World Classic Powerlifting Championships.
Back in Singapore, their parents contacted the Ministry of Foreign Affairs who spoke to the airline, Lufthansa, and eventually reduced the price of the air tickets to about $940 each.
The crowdfunding campaign that was started just this morning quickly raised over $2.6k, with $2,000 alone donated by one anonymous donor. 
Matthew Yap also posted on Facebook to thank the people who have contributed to the campaign.
The two brothers are now waiting for their flight home on Friday, according to Straits Times.
Behind the unfortunate series of events lie a bigger problem though. 
All these would not have happened if powerlifting was a recognised sport by Sport Singapore (Sport SG) and if Powerlifting Singapore was part of the National Sport Association (NSA), where funding would be given. 
Some netizens also had similar sentiments.
But with Yap's world record on the charts now, perhaps the powerlifting community in Singapore might finally get some recognition.
ongymm@sph.com.sg