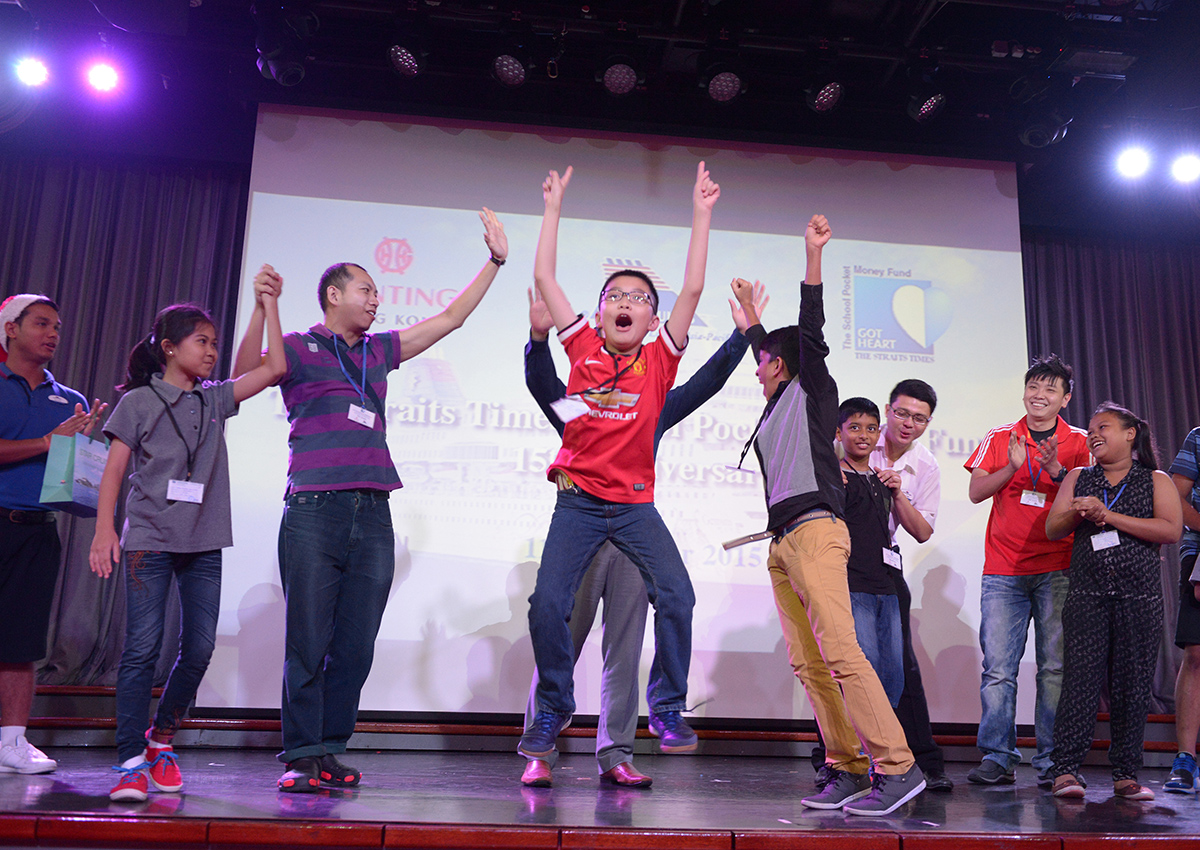 Nearly 350 underprivileged children and their family members were treated to an afternoon of food, games and entertainment on board the cruise ship SuperStar Gemini yesterday.
The beneficiaries of The Straits Times School Pocket Money Fund (SPMF) were also given a tour of the ship while it was berthed at the Singapore Cruise Centre, its home port.
The charity event was a collaboration between Star Cruises, a wholly owned subsidiary of Genting Hong Kong, and the fund, in celebration of the latter's 15th anniversary.
The fund was started by The Straits Times as a community project to provide pocket money to children from low-income families to help them through school.
They can use this money to buy a meal during recess, pay for transport or use it to meet their other schooling needs.
Since the fund was set up in 2000, it has helped more than 130,000 needy students and disbursed about $50 million through the support of 68 disbursing agencies.
At yesterday's event, three donors - Changi Foundation, Etiqa Insurance and Takashimaya Singapore - presented cheques worth $72,000, $50,000 and $25,765 respectively to Mr Warren Fernandez, chairman of the SPMF and editor of The Straits Times.
Over 21/2 hours, the guests enjoyed an acrobat show, were entertained by Star Cruises mascots and played games in the cruise ship's show lounge.
The cruise ship's chefs also specially created a high-tea buffet spread for the occasion.
Mr Fernandez thanked Genting Hong Kong for hosting the event and celebrating the fund's 15th anniversary with its beneficiaries. "We started this fund to help school children so that they did not have to go hungry in school, could focus on their studies, and did not feel excluded. On behalf of our beneficiaries, I would like to thank all our partners for being with us in this worthy cause all these years," he said.
Among the guests were Madam Jaw Kim Hiang, 39, and her three children aged eight, 12 and 13 who receive around $200 a month in total from the fund towards their public transport fares and recess meals.
"The fund has helped us a lot," said Madam Jaw, who works part-time at a school canteen stall.
For housewife Shamila Md Akbar, 46, and her three children aged six, eight and 15, it was their first time on a cruise ship.
"We've been to the cruise centre but not on a cruise," said Madam Shamila. "My children have been looking forward to this event. We had a great time."

This article was first published on December 12, 2015.
Get a copy of The Straits Times or go to straitstimes.com for more stories.