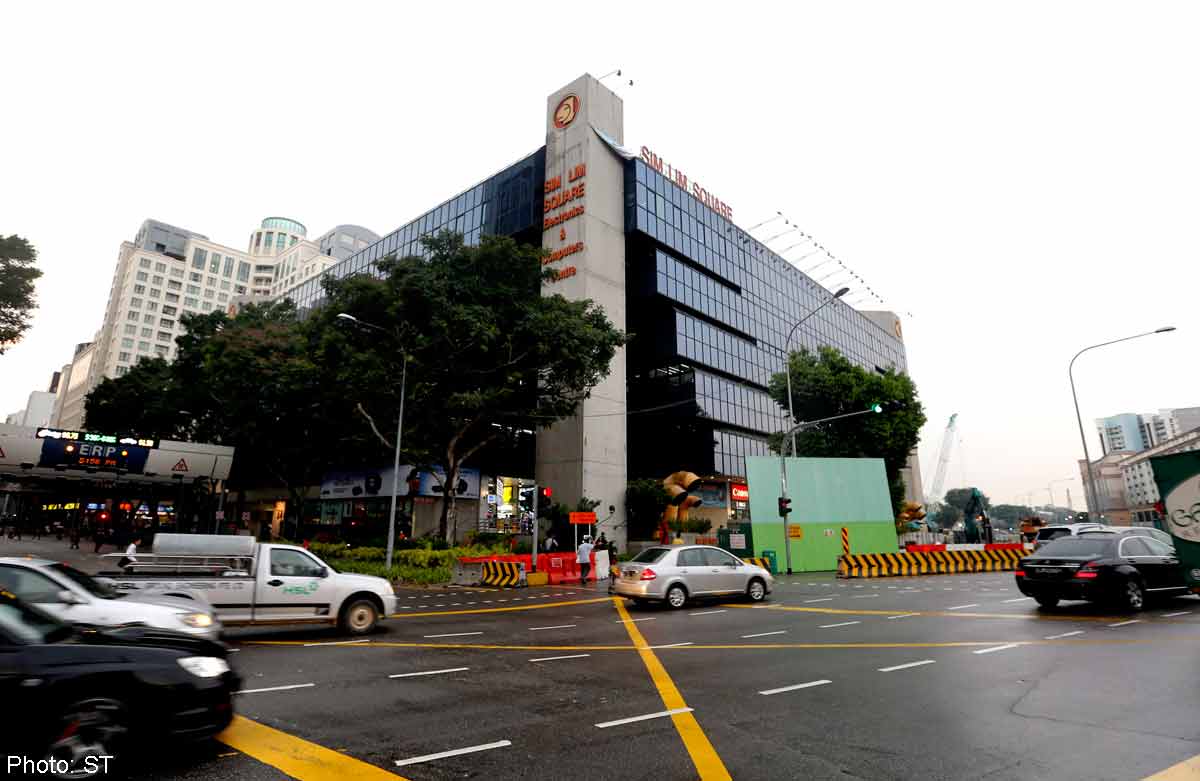 It is the same sight in almost every electronics shop at Sim Lim Square - salesmen hunched over glass counters, staring listlessly into the distance.
Businesses there say consumers have been staying away since news about errant retailers made headlines since last month.
Some shops told The Straits Times that sales have dropped by as much as 90 per cent.
A salesman at Focuspoint Electronics, which is located just across the now infamous shop Mobile Air, said foot traffic has dropped by almost 90 per cent.
"Nowadays you have only locals who come by and take pictures (of Mobile Air)," said the salesman, who wanted to be known as Mr Yeo, 50. "This place has become like a museum."
And it is not just shops on the first floor that are feeling the heat, with consumers shying away from shops on all levels. When The Straits Times was at the mall yesterday afternoon, corridors on the higher levels were deserted.
Business has also not been as brisk on the weekends, said Mr Vijay Sevugan, who runs PC World on the mall's fifth floor.
The 35-year-old said both local and foreign customers have been staying away from the mall.
"There have been so many complaints, customers think all the businesses are like (Mobile Air). But there are good businesses here, too," he said.
On Sunday, police raided Mobile Air, carting away boxes of documents, products and three computer monitors. They are investigating the retailer, which used questionable sales tactics on a Vietnamese tourist and reduced him to tears earlier this month.
A man who gave his name as Ricky Lee, 33, claimed to have bought over the shop from its previous owner Jover Chew, 32, and renamed it HJ Mobile. But some Chinese newspapers yesterday reported that Mr Lee is, in fact, Mr Edmund Lim, one of Mr Chew's former employees.
Checks with the Accounting and Corporate Regulatory Authority showed that HJ Mobile has been registered, but calls to Mr Lim went unanswered.
Meanwhile, Consumers Association of Singapore (Case) president Lim Biow Chuan said he hoped the Government would amend the Consumer Protection (Fair Trading) Act, to give Case more muscle to tackle recalcitrant retailers like Mobile Air.
Minister of State for Trade and Industry Teo Ser Luck told The Straits Times that the Government was looking into this.
"Whatever laws we want to change, we still need to ensure good retailers can operate. We have to keep a balance; at the end of the day, we want to promote fair trade," said Mr Teo.
dansonc@sph.com.sg

This article was first published on Nov 19, 2014.
Get a copy of The Straits Times or go to straitstimes.com for more stories.