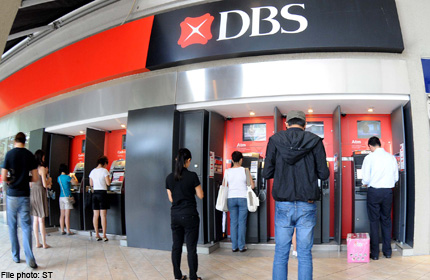 SINGAPORE - A new Internet banking scam is doing the rounds, this time targeting DBS customers.
The scammers - known as phishers - sent out an e-mail on Tuesday under the name "DBS Bank Ltd" and with the subject header "DBS Internet Banking Security Update".
The e-mail claims that a new security system has been in place since March and calls on recipients to click on a link provided to see if they are protected. The link makes no mention of DBS and has the domain name "salonworldknoxfield.com".
This registrant and the administrative contacts are in the Australian state of Victoria while the technical contact is in Utah in the United States.
Some DBS customers received an e-mail advisory from the bank on Wednesday, highlighting the presence of phishing sites that mimic genuine banking sites. The advisory also warned clients not to provide confidential information, saying that the bank's staff would never ask for such details.
A DBS spokesman told The Straits Times that phishing affects many organisations around the world. It said the advisory is aimed at heightening customer awareness.
Mr Richard Moore, DBS' managing director for financial crime and security services, added: "We are mindful of the threats from phishing, viruses and malware targeting online and mobile devices. We actively alert our customers to any unusual Internet banking login experience."
OCBC's head of e-business, Mr Pranav Seth, said it has seen a number of phishing sites, though there has been no reported incident of customers being scammed. United Overseas Bank and Standard Chartered also said they have had no reported cases of customers being approached.
Chief operating officer Chai Chin Loon of IT security firm Assurity Trusted Solutions said attacks will continue as long as there is something to be gained. Whether they succeed "depends very much on how banks implement their layered security".

Get a copy of The Straits Times or go to straitstimes.com for more stories.