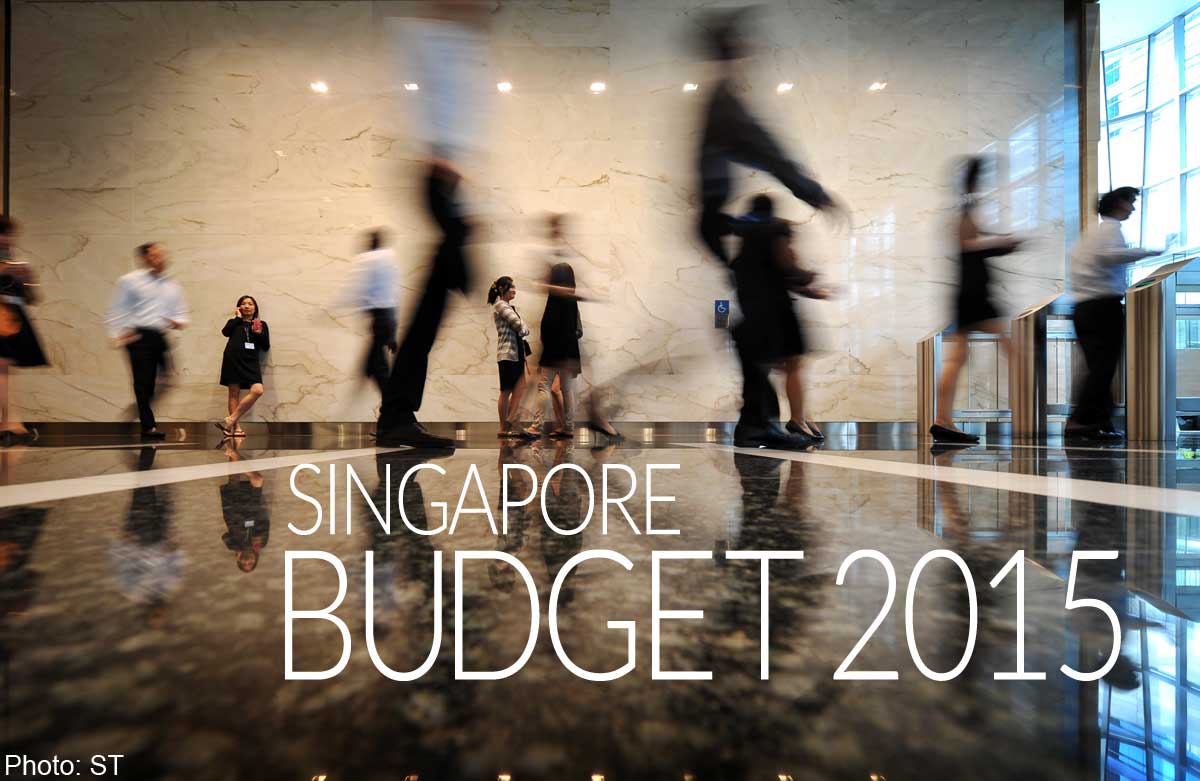 Parliament yesterday discussed the budgets of four ministries: Trade and Industry, Manpower, Finance and Communications and Information.
The debate over MOM's budget took up the bulk of the day, with 53 "cuts" delivered by MPs, while the debate over MCI's budget will continue today.
Labour market to tighten
The growth of the local workforce is set to slow dramatically, said Manpower Minister Tan Chuan-Jin. By the last few years of this decade, the workforce is expected to expand by about 20,000 new workers a year, down from 95,000 last year, as baby-boomers exit the labour market and the younger cohorts which enter are smaller in size.
As the foreign workforce will continue to grow at the current reduced pace, Mr Tan urged companies to become "manpower- lean" before this demographic reality of a tighter labour force sets in.
Demystifying CPF
The Central Provident Fund (CPF) Board will pilot a project this year to offer one-on-one retirement planning services to members, starting with Singaporeans approaching the age of 55.
Mr Tan also said CPF members no longer need to pick an annuity plan at age 55 - they can decide at the point when they want to start receiving their payouts, from age 65 onwards.
Skills for the future
Mr Tan assured the House that the Government would keep the quality of training under the SkillsFuture initiative high by rolling out stricter accreditation for courses.
He gave Parliament more details on the scheme, which gives every Singaporean aged 25 and above an initial $500 in credit for approved training courses.
The courses will cover areas that range from aerospace to information technology, languages and culinary skills, Mr Tan said.
They will cater both to Singaporeans who want to deepen their skills in their current fields as well as citizens who want to broaden their horizons by learning something completely new.
He also stressed that companies will not be allowed to get workers to use their individual credits to fund company training.
Steering small firms right
Small and medium-sized enterprises will be able to share resources to develop e-commerce or human resource capabilities at a lower cost to each of them, said Minister of State for Trade and Industry Teo Ser Luck.
Spring Singapore will join forces with other agencies to help them do so, while several government agencies will also launch an online portal to make it easier for firms to search and apply for government grants.
MPs like Mr Inderjit Singh (Ang Mo Kio GRC) had complained that small firms find the landscape too confusing.
Fighting tax evasion
Senior Minister of State for Finance Josephine Teo said that the Inland Revenue Authority of Singapore would increase surveillance on wealthy individuals to prevent them from setting up companies to evade the recent hike in personal income tax rates.

This article was first published on Mar 10, 2015.
Get a copy of The Straits Times or go to straitstimes.com for more stories.