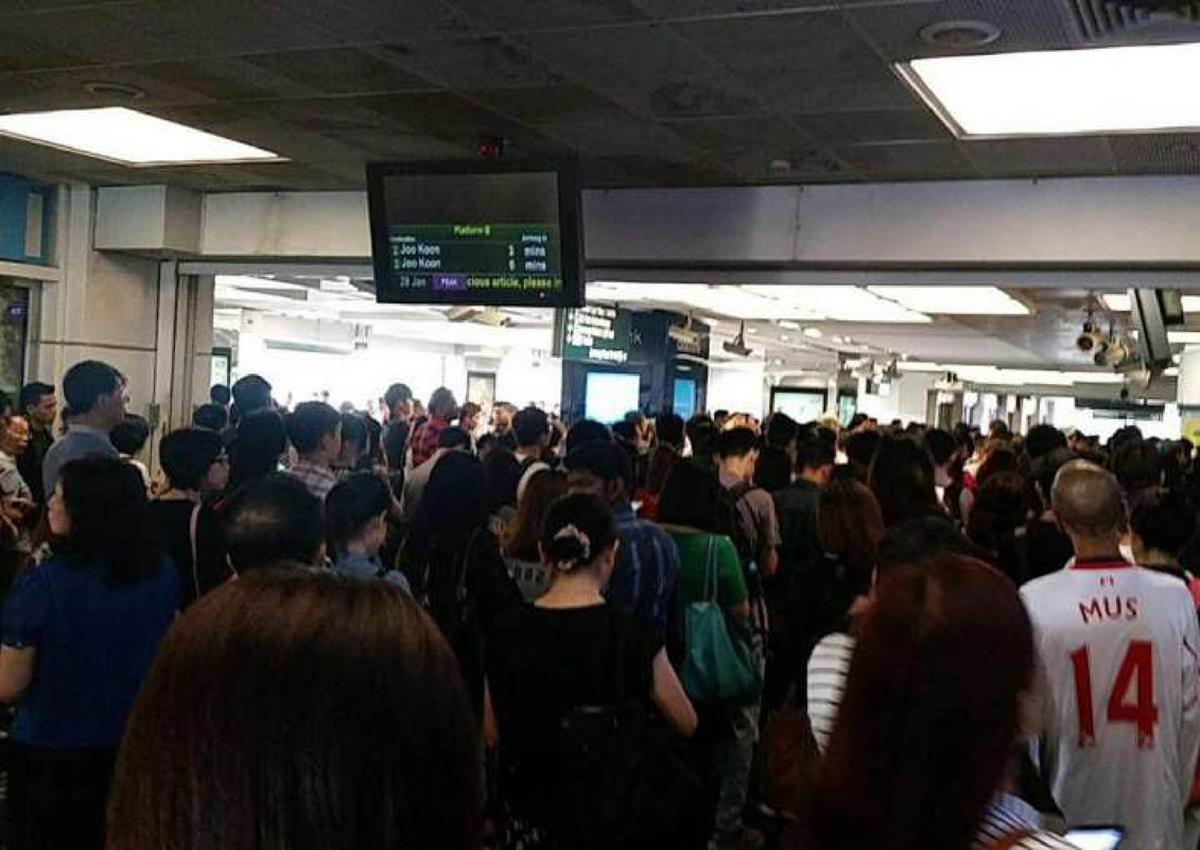 RUSH-HOUR commuters in the west had their journeys disrupted yesterday morning when a west-bound train on the East-West Line encountered a fault.
In a tweet at 8.03am, rail operator SMRT said commuters could expect an extra travelling time of 15 minutes from Outram Park to Jurong East stations, in the direction of Joo Koon.
It revised its estimate in subsequent tweets, with the latest update at 8.21am warning of an estimated 25 minutes travelling time from Aljunied to Jurong East stations.
Normal train service resumed more than half an hour later at 8.36am though SMRT warned about longer travelling times as it worked to clear the crowds at stations.
In a statement, SMRT said: "Passengers aboard an East-West Line train en route to Joo Koon were detrained at Commonwealth this morning due to a signalling fault affecting the train.
"The train was then moved to Ulu Pandan Depot for checks. As the detrainment took place during peak hour, there was a build-up of passengers at interchange stations such as Buona Vista and Jurong East. We are sorry for the inconvenience caused to passengers due to the additional travelling time."

Get MyPaper for more stories.