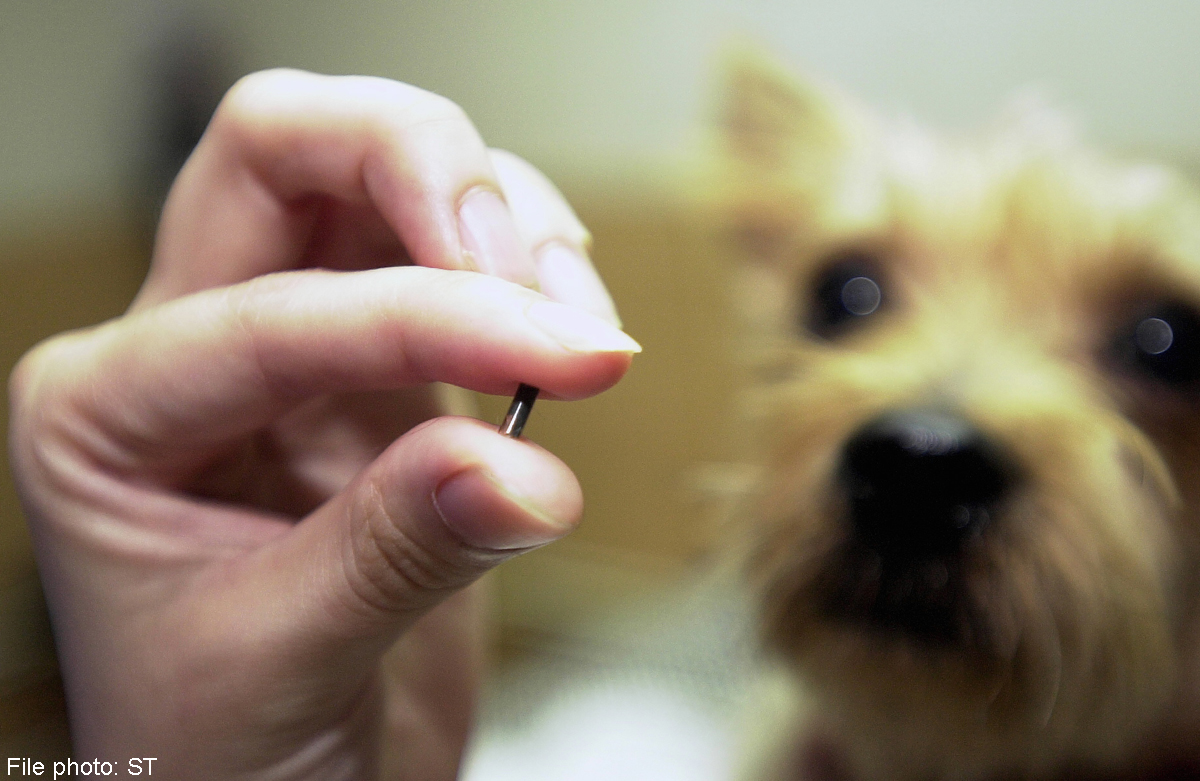 A microchip implant in a pet needs to be recorded with the details of its licensed owner ("What info on pet's microchip?" by Mr M. Lukshumayeh; April 10).
In Singapore, only dogs need to be licensed and microchipped for traceability and rabies control, and the microchip and owner's details must be registered with the Agri-Food & Veterinary Authority (AVA).
It is not mandatory to microchip other animals such as cats. Nevertheless, owners of such pets can register their particulars with the AVA, Society for the Prevention of Cruelty to Animals or Pet Call on a voluntary basis.
The AVA is currently working to establish a national microchip database that will consolidate information on microchipped pets such as dogs, cats and rabbits.
The details of the owner of the cat in the advertisement referred to by Mr Lukshumayeh were not registered with the AVA or any of the other pet databases. We also checked but found no reports of any lost pet matching the description of the cat. So we placed advertisements to reach out to the owner. This was, however, unsuccessful.
Although the owner could not be located, the cat has since been adopted and rehomed.
Wong Hon Mun (Dr)
Group Director, Agri Establishment Regulation Group
Agri-Food & Veterinary Authority
This article was published on April 25 in The Straits Times.
Get a copy of The Straits Times or go to straitstimes.com for more stories.